Parents File Motion to Stop School District From Giving Trans Students Access to Girls' Bathrooms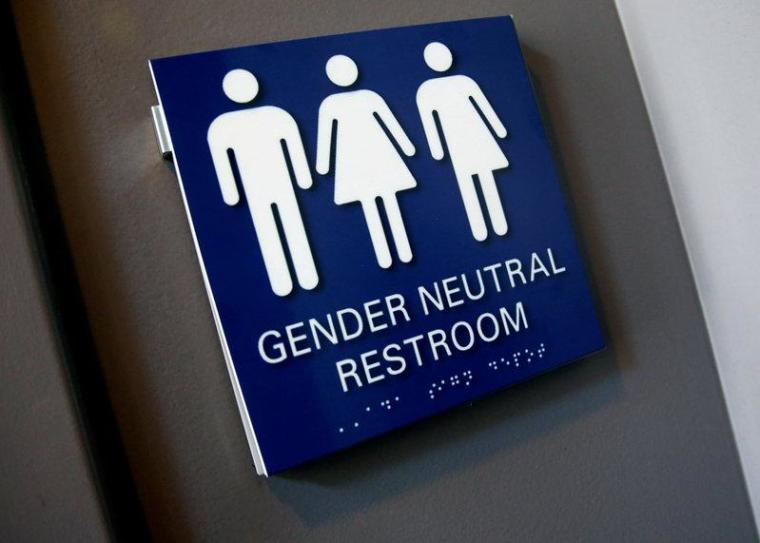 A group of students and parents have filed a motion to stop an Illinois school district from allowing transgender students to use the girls' bathrooms, locker rooms and showers.
Students and Parents for Privacy, an organization that first sued Township High School District 211 in 2016 over its decision to allow a transgender student to enter the girls' facilities, filed two motions last week before the Cook County Circuit Court.
The two motions, one a motion to intervene and the other a motion to dismiss, involved SPP seeking to stop the use of the Illinois Human Rights Act to justify the transgender policy.
"Privacy Association, if granted intervention, will argue that Plaintiff's action fails to state a claim because the HRA does not confer a right for the admittedly male Plaintiff to access "[a]ny facility ... of the opposite sex, including the girls' restroom, locker and changing room, and shower at Palatine High School," reads the legal action.
"Privacy Association would further argue that any interpretation of the HRA that requires school officials to authorize access to communal privacy facilities on the basis of students' gender identity (as opposed to their sex) is preempted by Title IX's regulations which expressly permit recipients of federal Title IX funds, including District 211, to provide sex-separated 'toilet, locker room, and shower facilities,' so long as 'facilities provided for students of one sex [are] comparable to such facilities provided for students of the other sex.'"
The Alliance Defending Freedom and the Thomas More Society are representing the group, with the American Civil Liberties Union representing the transgender student who wants to use the girls' facilities.
ADF Legal Counsel Jeana Hallock said in a statement last Friday that public schools "must protect the privacy needs of every child."
"The ACLU's attempt to obtain unrestricted access for boys to girls' locker rooms by pointing to the Illinois Human Rights Law turns that law on its head. It makes no sense whatsoever to say that facilities that are exempt from the law are somehow subject to it," stated Hallock.
"When the legislature added 'sex' to the HRA to protect women from discrimination, it recognized that good public policy reasons exist for the state to permit facilities like restrooms and locker rooms to be distinct for women and men."
In December 2015, School District 211 of Palatine, Illinois, agreed to allow a transgender student to access the girls' locker room and showers in response to pressure from the Obama administration.
The school board voted 5–2 to give the student access, though under the condition that the student who identified as transgender had to change in a closed-off area of the locker room for undressing and showering.
"Consistent with our stated position throughout this matter, if the transgender student seeks access to the locker room, the student will not be granted unrestricted access and will utilize a private changing station whenever changing clothes or showering," said Superintendent Daniel Cates in a 2015 statement.
In May 2016, the SPP filed a federal lawsuit against School District 211, challenging the Education Department's authority to redefine the term sex in Title IX of U.S. law to include gender identity and to enforce it against schools.
A magistrate judge refused to give SPP a preliminary injunction and earlier this month, U.S. District Court Judge Jorge Alonso affirmed the denial.
"The groups who filed this case remain unable to demonstrate any harm to their clients resulting from sharing restrooms and locker rooms with students who they perceive as different," stated John Knight, director of LGBT and HIV Project at the ACLU of Illinois.
"[SPP's] fear-mongering and persistent refusal to respect the core gender of these students cannot change the simple fact that there is no legal justification for requiring District 211 to separate and stigmatize transgender students because of who they are."