Donald Trump 'Is Speaking for Us,' Say Parents of Son Killed by Illegal Immigrant; 'My Family's Peace and Freedom Were Stolen by an Illegal Alien From Mexico'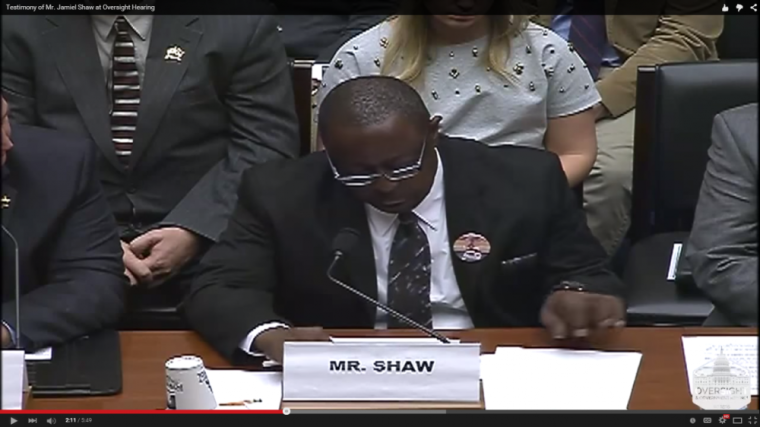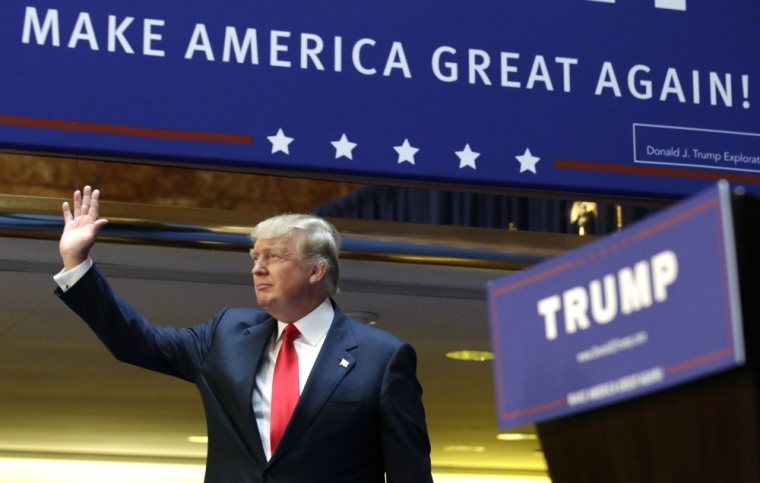 View Photos
The mother and father of a young man killed by an illegal immigrant are voicing their support for Donald Trump. "He's trying to do something and they're trying to shut him down," declared the victim's mother.
In 2008, Anita Shaw was serving in Iraq when her son, a high school football standout, was gunned down near his home in Los Angeles by gang member and illegal immigrant Pedro Espinoza. Jamiel Shaw Jr. has been described by his parents as an excellent student athlete who was drawing interest from Stanford and Rutgers University. His parents called Shaw, 17 at the time of his death, a "regular" church attendee.
Espinoza is said to have confused Jamiel's spider man backpack for a rival gang's colors.
In an interview with The Daily Mail, Shaw compared her son's murder to the recent murder of Kathryn Steinle, who was killed by an illegal immigrant that had been deported five times. The murderer, who confessed to his crime, found a home in San Francisco, a sanctuary city.
Espinoza, who was convicted in 2012 and given a sentence of death for killing Shaw, was released from prison early on gun charges the day before the murder and lied to immigration officials about his status. According to Shaw's father, Jamiel Shaw Sr., immigration officials did not check Espinoza's status.
"I still don't understand why it happened," declared Shaw's mother, "just like what happened in San Francisco, why wasn't this guy deported after he was released from prison. Sanctuary city, that's crazy.
"When I heard about the girl in San Francisco, I said, 'oh no, not again,' she was so pretty and so young and to be with her father and brother when it happened, just enjoying her day, and then all of a sudden no more."
Trump, who is facing an increasing corporate backlash for some of his comments about violent illegal immigrants, tweeted out a link to the Daily Mail article on the Shaw's story, calling it "a must read."
The victim's father testified in front of the House Judiciary Committee in 2013, pleading for lawmakers to enact immigration policies that would prevent these crimes. "My family's peace and freedom were stolen by an illegal alien from Mexico. He was brought here by his illegal alien parents and allowed to grow up as a wild animal," Shaw said.
"He shot my son in the stomach and then in the head, killing him," Jamiel's father said. "Do black lives really matter? Or does it matter only if you are shot by a white person or a while police man? The district attorney proved in court that my son was murdered because he was black and wearing a spiderman backpack," declared Shaw.
On "Fox & Friends" Wednesday, Shaw's father declared that "Trump is right on" and added that Trump "is speaking for us." Shaw told Tucker Carlson that he, too, has been accused of being racist for advocating for border security.
Macy's, NASCAR, and ESPN are just two of the corporate entities that have recently cut ties with Trump over his comments concerning illegal immigration. Trump, however, fired back: "Headlines blared all over the world, 'ESPN and NASCAR Dropping Trump" — Give me a break! All of this because of my strong stance on illegal immigration during my run for president. ... Make America Great Again!"
Earlier this month, Trump also released a statement where he said "The Mexican government is forcing their most unwanted people into the United States."
Trump, who declared his candidacy for the White House last month, joined a crowded field of Republican candidates seeking the party's nomination. The Obama administration has received criticism by some for doing little to enforce existing immigration laws.