'Pass the Light' Family Movie Gearing Up for Online Release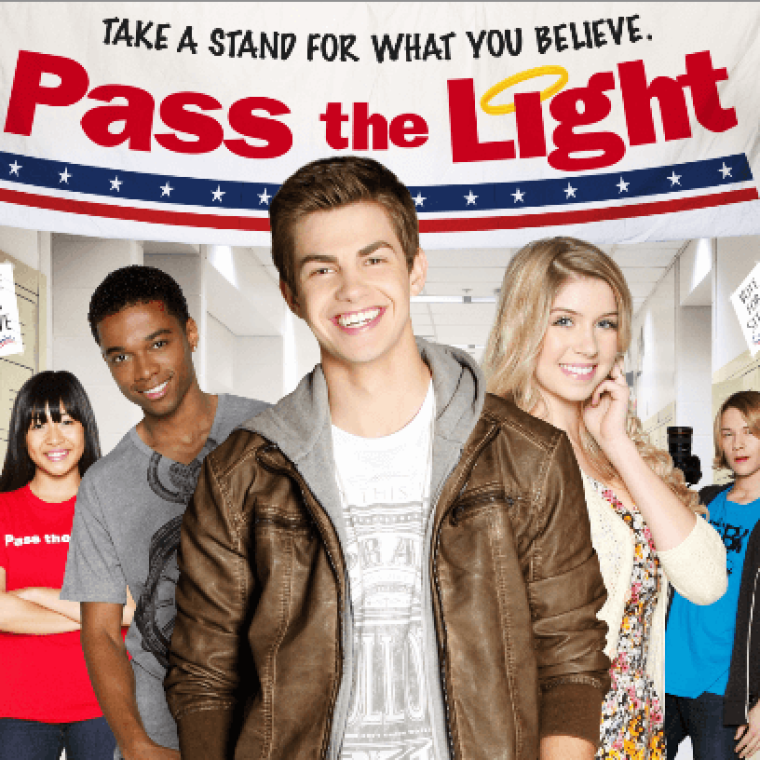 The film "Pass the Light," which encourages younger generations to share the love of Jesus instead of cursing the darkness, is gearing up for an online release this month following its success in select theaters nationwide.
The movie follows Steve Bellafiore (Cameron Palatas), a religiously devout teen who yearns to become a football starter and works twice as hard as his high school peers to accomplish that goal.
Steve's work ethic and kindness radiate through his life. Upset by his parents' estrangement, Steve is even more disturbed by the message of hatred and intolerance espoused by Franklin Baumann ( Jon Gries), an extremist candidate for Congress. Steve wants to make the point that Baumann's exclusionary and fear-based message has very little to do with his Christian perception of Christ's teachings.
In retaliation, Steve announces his own candidacy for Congress. What begins as a tiny movement soon grows into a phenomenon, as people throughout the area, including the most popular girl in school (Deberry), embrace Steve and his Faith Crusade, whose "Pass the Light" campaign unites the community as never, before.
From Vision Vehicle Productions and DigiNext, "Pass the Light" features actors Cameron Palatas (MTV's "Zach Stone Is Gonna Be Famous"), Alexandria DeBerry (Disney Channel's "A.N.T. Farm"), and Jon Gries (FOX's "Taken" franchise).
The film's online premiere on Pass the Light Movie will be followed by it's release on all major platforms including iTunes, Amazon, Hulu, PlayStation, Xbox and Amazon on Sept. 20.
"We received so many messages from people who wanted to see the film but didn't live near one of our theatrical release theaters," said veteran Broadway actor and "Pass the Light" writer Victor Hawks. "Due to the consistent emails, tweets, and Facebook messages we've received we want to reward the people who have been patiently awaiting a wider release for this film by doing an exclusive preview online streaming. ... Thank you to everyone who wrote to us for this film. We are grateful for your support."
"I know in my heart that God's love is for everyone, and many of my brothers and sisters in faith feel shut out by the community they love," Hawks concluded. "I wrote this film to shine a light on what can happen when instead of tearing each other down, we lift each other up. I'm not interested in condemning anyone. The goal is to start a conversation."
Malcolm Goodwin, Vision Vehicle productions co-founder, said in a statement shared with The Christian Post that 'Pass the Light' is very much a passion project for our team. We felt the need for a positive film, positive teenage role models, and a positive film for the entire family to watch together. Steve takes a stand for what he believes in the face of a world that is broken and angry. May we all be so inspired to stand-up for kindness."
For more information visit Pass the Light Movie.com