'Left Behind' Author Tim LaHaye Worked on Gen X Apocalyptic Film 'Vanished' Before His Death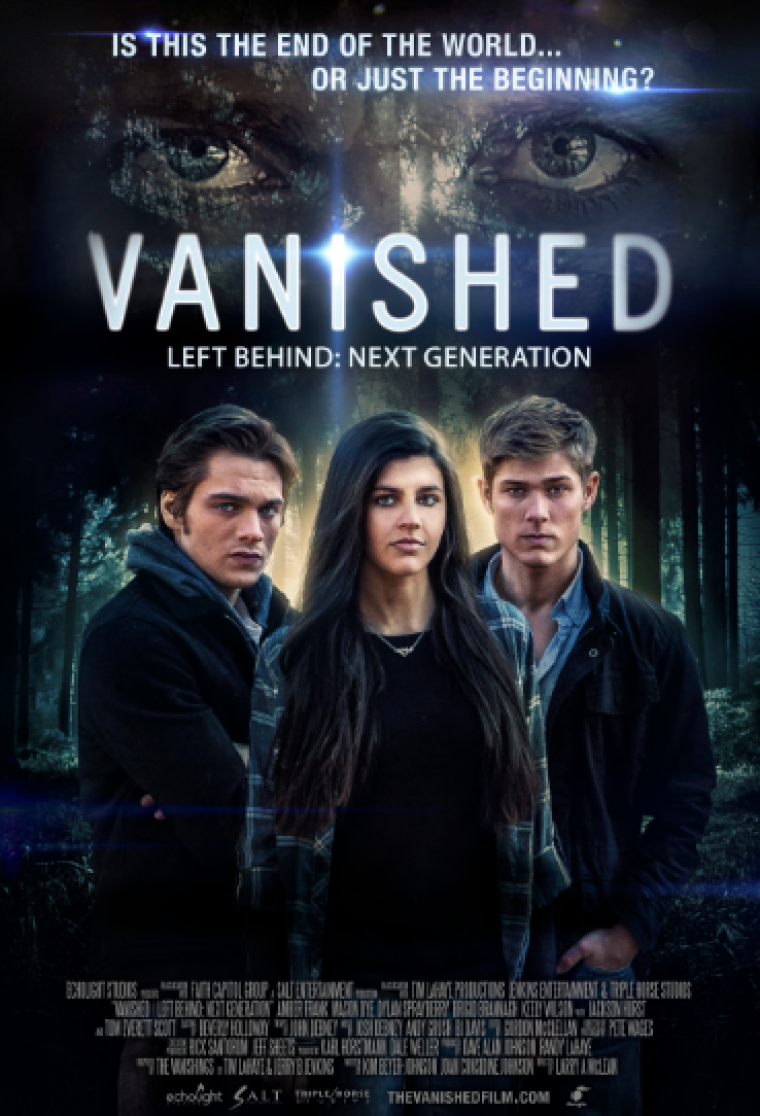 Randy LaHaye, the grandson of Tim LaHaye, says his late grandfather was instrumental in bringing the next generation of "Left Behind" movies to the big screen with the upcoming film, "Vanished."
The apocalyptic adventure film about the rapture and tribulation will be in theaters nationwide for one night only coming this September.
Randy, who directed and stars in "Vanished: Left Behind: Next Generation," says his grandfather, who co-authored the 16-book series "Left Behind," had input on the script and was even able to watch a screening of the movie before he died.
"My grandfather was a tremendous advocate of what we were doing throughout the entire process," Randy said in a statement to The Christian Post. "He helped with the development of the script and was elated upon seeing an early screening."
Speaking about the film's potential to reach a new audience and the next generation of Left Behind fans, Randy shared a comment his grandfather made to him about "Vanished" before he passed away: "'Finally, there is a movie on Left Behind that captures what made the books so successful.' That's what always mattered most to him."
LaHaye died on July 25 in a hospital in the San Diego area after suffering from a stroke at age 90. In addition to his grandson, Randy, he is survived by his wife, Beverly, four children, nine grandchildren, and 16 great-grandchildren.
Based off of the book of Revelation, the series follows the events of the end of the world as seen through the experiences of people who remained on Earth following the Rapture.
The first of the LaHaye and Jenkins series was released in 1995, and by 2002 the series had sold approximately 50 million copies.
The success of the Left Behind books led to multiple movie adaptions, including a 2014 version starring Nicolas Cage and directed by Vic Armstrong.
"Vanished" will be shown for one-night only in theaters nationwide on Sept. 28. In addition to the feature, audiences will get to watch a Q&A with the cast and filmmakers moderated by prominent national speakers and youth leaders Doug Fields and Josh Griffin of Download Youth Ministry.
The cast includes Amber Frank (Nickelodeon's "Haunted Hathaways"), Dylan Sprayberry (MTV's "Teen Wolf," "Man of Steel"), and Mason Dye (MTV's "Finding Carter," Lifetime's "Flowers in the Attic"), along with veteran actors Tom Everett Scott ("That Thing You Do," "American Werewolf in Paris"), Jackson Hurst ("Drop Dead Diva"), Brigid Brannagh ("Army Wives," "Underground") and Rachel Hendrix ("October Baby," "Perfect Wave").
For more information about "Vanished: Left Behind: Next Generation," click here.