Pastor, Al Sharpton's brother gets 30 months for drug trafficking, tax evasion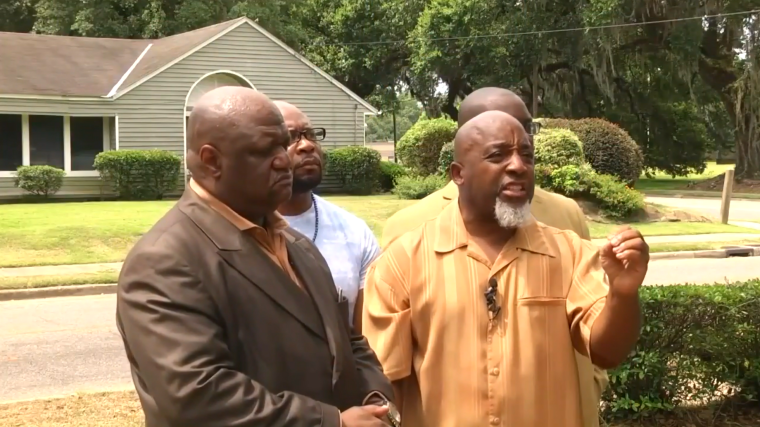 Pastor Kenneth Sharpton Glasgow, the troubled younger half-brother of civil rights activist Al Sharpton and founder of felon voting rights advocacy organization, The Ordinary People Society in Dothan, Alabama, was sentenced to 30 months in prison Thursday for drug trafficking, income tax evasion, and lying to obtain Social Security disability benefits.
Glasgow, 58, who also runs Kenny Sharpton-Glasgow Ministries International, previously pleaded guilty to the charges, News 4 reported.
"As far as we're concerned it was a fair sentence," Jim Parkman, one of Glasgow's defense attorneys, told the news outlet after the sentencing hearing.
Glasgow pleaded guilty to embezzling $407,000 from TOPS and another nonprofit he founded called the Prodigal Child Project. The prosecutor in Glasgow's case alleged that he may have taken more than $1 million from his nonprofits without reporting the income, but U.S. District Judge R. Austin Huffaker rejected that claim.
He was also ordered to repay $376,000 in disability benefits he collected. The Dothan pastor further pleaded guilty to conspiring with another man, Willie Frank Peterson, to distribute cocaine but that case is still pending.
Glasgow is additionally accused of assaulting a police officer who attempted to pry the illegal drugs from his mouth during a traffic stop. His legal team expects the drug charges will be dropped but he will likely have to answer to the assault charge in court this month, News 4 reported.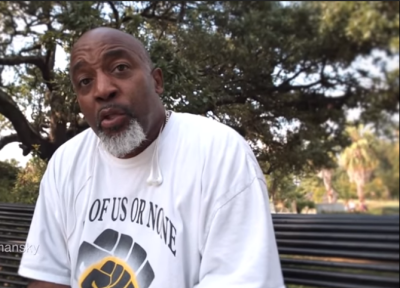 The Ordinary People Society is described on its website as "an innovative non-profit organization founded in 2001… that provides a continuum of unconditional support to individuals and their families who suffer the effects of drug addiction, mass incarceration, homelessness, poverty, unemployment, hunger — without regard to race, sex, creed, color, religion, or social status."
Renowned founder of the Equal Justice Initiative, Bryan Stevenson, who testified on Glasgow's behalf, told the court that Glasgow, who must report to prison no later than Aug. 17, "has no boundaries of who he will help."
The pastor's attorneys said Judge Huffaker considered his community work in deciding his 30-month sentence.
Glasgow, who was born in Brooklyn, New York, but raised in Alabama, has a checkered past with law enforcement, including a capital murder charge in 2018 that was eventually dropped.
Jamie Townes, a passenger in his car, shot a woman who had apparently stolen Townes' vehicle, WAFF reported. Townes was charged with murder, and Glasgow was also charged under Alabama's complicity law because he was driving when the shooting occurred. 
Glasgow is the son of Sharpton's father, Al Sharpton Sr., and Sharpton's older half-sister, Tina Glasgow, ProPublica reported. Tina Glasgow is one of two children Sharpton's mother, Ada, had during her first marriage in Alabama.
Tina Glasgow was 16 when she moved in with Sharpton and his parents in the early 1960s in Queens, New York. Sharpton's father and his half-sister began a sexual relationship. When it was discovered, the two moved out of the home. Glasgow was born in May 1965.
The relationship was a scandal for Sharpton's family at the time. Glasgow's mother would eventually move back to Dothan with him when he was 12. It was there that his troubles with the law began.
While in Dothan, Glasgow, who described himself as sensitive when he was a child, said an acquaintance of his mother sent him to purchase weed. The seller turned out to be a cop, and Glasgow was arrested.
"I was born messed up. My fingers messed up. It's meant for me to be messed up," he told ProPublica.
In a letter to his brother published in The Village Voice in 2001, Glasgow revealed how his addiction to crack cocaine over the years had left him delusional and opined over the disparate lives they had lived.
"I became immune to cocaine," he wrote. "It got to a point where I didn't get high anymore. I started going to my mother's just to [stare] at [her], my daughter, and my granddaughter, and cry. I didn't tell them [that] other crackheads didn't want to get high with me anymore."