Pastor Andrew Brunson's Trial Begins: 'I Want the Whole Truth Revealed'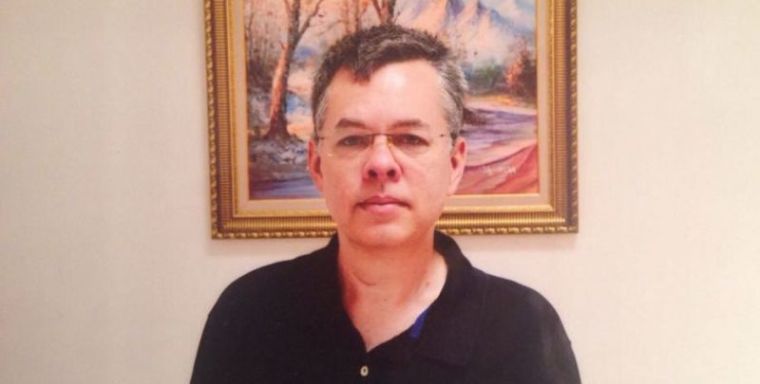 The trial of U.S. evangelical pastor Andrew Brunson began in Izmir, Turkey, on Monday, with the former Protestant church leader declaring that he is innocent and that he has been praying for the Muslim-majority country for 25 years.
"I want the whole truth to be revealed. I reject all the accusations in the indictment. I haven't been involved in any illegal activity," Brunson told the court, according to Turkish newspaper The Hürriyet Daily News.
"I haven't done anything against Turkey. On the contrary, I love Turkey. I have been praying for Turkey for 25 years," the pastor added.
Brunson was jailed in October 2016 and only recently found out the full extent of the charges against him. He is being accused by the government of seeking to convert Kurdish people to Christianity in order to establish a Kurdish state, which goes against Turkish policy.
The indictment against him also claims that he helped a group led by Fethullah Gulen, a Muslim preacher living in the U.S. whom Turkish authorities accuse of staging a failed coup in 2016.
Brunson, originally from North Carolina, faces as many as 35 years in prison if found guilty.
His lawyer in Turkey, Cem Halavurt, has called the charges against him "totally unfounded."
Halavurt told AFP News that "there is no use in pushing this case on political grounds. There is a victim and we must first of all assure his right to freedom and security."
Turkish President Recep Tayyip Erdogan suggested in September 2017 that Brunson could be freed in exchange for the U.S. handing over Gulen, though the U.S. has not suggested it is open to such a move.
Conservative law group the American Center for Law and Justice has taken up Brunson's case at  Capitol Hill, the White House, and the United Nations, arguing that the pastor is being targeted because of his Christian faith.
"This situation is no longer serious — it's critical. Pastor Andrew is innocent. He is no terrorist. He is a father, a husband, and a peaceful man of God. But he is facing what could amount to the rest of his life in prison. We are working tirelessly to keep that from happening," the ACLJ wrote on Monday.
"To accuse him of 'Christianization' — equating it to membership in an armed terrorist organization and military/political espionage against the people he'd come to love — is ludicrous. Pastor Andrew is on trial because of his Christian faith. Nothing more."
The pastor's daughter, Jacqueline Brunson, also went before the U.N. Human Rights Council, calling the accusations against him "absurd."
"Having grown up in Turkey, it has been hard for me to understand the situation. My family loves and respects the Turkish people, and my father has been dedicated to serving them for over two decades," she said in March.
"I know the allegations against my father are absurd. He is not an armed terrorist trying to overthrow any government, my father is a peaceful pastor. My family has suffered greatly during the past year and a half, which has been filled with tears, and countless unanswered questions."
Other American pastors, such as William Devlin, co-pastor of Infinity Bible Church in New York, traveled to Turkey for Brunson's trial, and said in a statement to The Christian Post:
"He is innocent," he maintained.
With many asking what they can do to help, Devlin plans to make a bold move.
"I made reservations on a plane to come to Izmir; to be present at this trial and to offer myself in exchange for the release of Pastor Brunson. Will the judge and the authorities trying the case agree to my request that they let Pastor Brunson go free and imprison me in place of him?" said Devlin.
"Isn't this what Jesus Christ did for us? John 15:13 speaks to me even as I write: 'Greater love hate no man than this, that a man lay down his life for his friends.' This is what I shall do."