Pastor Arrested on Charges of Filming 100s of Voyeurism Videos of Female Staff, Students at School
Pastor Arrested on Charges of Filming 100s of Voyeurism Videos of Female Staff, Students at School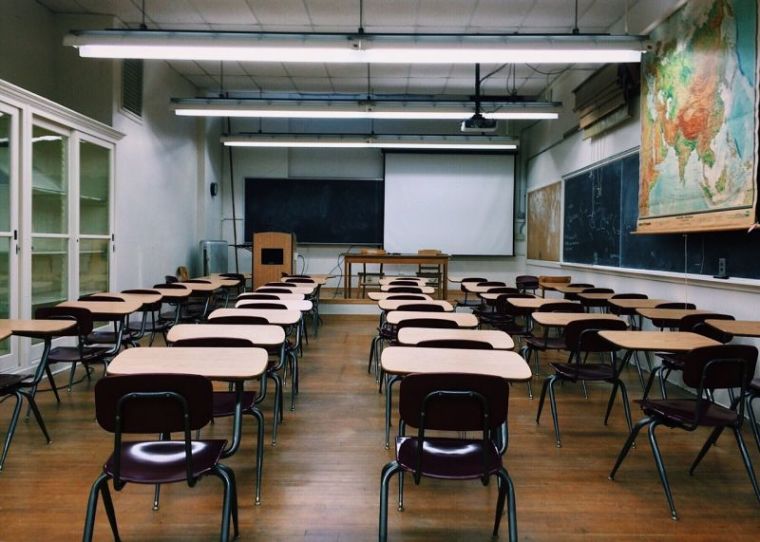 A pastor and teacher at a Christian school in Washington state was arrested earlier this week and charged with filming hundreds of voyeurism videos of female staff and students.
KIRO 7 reported that the videos of unsuspecting women and girls at Arlington Christian School were short cellphone clips that zoomed in on breasts, buttocks and crotches of the victims.
Stephen Clark Brown, a 61-year-old pastor at 7 Lakes Baptist Church, has been fired from the school, Q13 Fox added. He was booked on suspicion of voyeurism, with bond set at $100,000.
Snohomish County prosecutor Travis Johnson said that investigators discovered the perpetrator was Brown because one of the videos showed his face.
"I'm concerned that there are a number of victims (who) may have been violated in this school or church setting," Johnson said in court on Tuesday.
"This was an on-going pattern, allegedly," he added, referring to the hundreds of clips that are being investigated. "I'm very concerned for the safety of this community."
Three of the videos of a 17-year-old student violated state voyeurism laws, officers said, fearing that there might be a number of other videos not yet discovered.
The initial discovery was made by a student at Arlington who found a USB drive containing videos in the school's parking lot last month.
One particularly disturbing video involved the suspect recording a student sitting in a classroom, wearing a mid-thigh skirt and black nylons. The suspect appears to move closer to the victim with each new clip, and goes from 12 feet to 2 feet away from her, trying get a view up her skirt as the camera drops lower and lower.
One of the last clips of that particular student appeared to have been filmed from under her desk, the documents stated.
"There is no reaction from (the victim), indicating she has no knowledge the camera is pointed in a direction up her skirt," investigators said.
Arlington Christian School officials said that "additional protective measures are being coordinated with parents."
"Since 1975 (we've) provided a safe nurturing environment for teachers and students. The teachers, directors, and officers are cooperating with law enforcement officials to facilitate a just and fair investigation," the school added.
On its website, the school reveals that it offers elementary, middle and high school education.
"Excellence in Christ-centered education, dedicated to developing discerning leaders who are prepared to impact their world," its mission-statement reads.
7 Lakes Baptist Church meanwhile told KIRO 7 that it was meeting to discuss the developments.
Neighbors added that they were shocked by the allegations against Brown, though his family was not available to comment.