Pastor charged for allegedly texting minor about 'wanting to smell her underwear'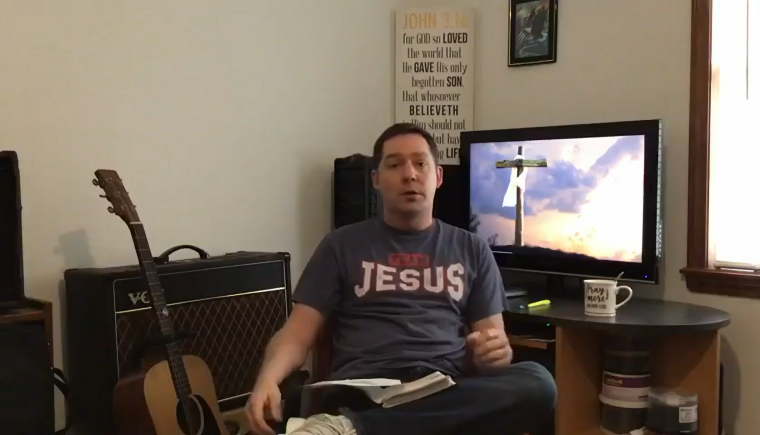 Fred McCoy Gammon Jr., an Oklahoma pastor accused of sending several sexually suggestive text messages to a minor, including an alleged desire to "smell her underwear," has been charged with child sexual abuse but insists he is innocent.
Gammon, 42, who leads Wayside Assembly of God in Wyandotte, is now free on $35,000 bail, KSN reported.
His criminal defense lawyer, Jeremy Bennett of the law firm Bennett Gallon, told The Christian Post on Wednesday morning that his client, who is married with two young daughters, according to his Facebook page, denies the allegations.
"All I can tell you is that Mr. Gammon maintains his innocence and he's not going to make any comments and I can't make any comments while there's pending litigation," Bennett told CP.
An affidavit of probable cause filed in the Ottawa County District Court alleges that Gammon sent the sexually suggestive and inappropriate text messages from his cell phone to the minor.
He allegedly texted her messages such as "Oh, I mean it, you are like a fire to me" and "You are hot" along with the one conveying his desire to smell her underwear.
His wife, Tonya, also allegedly told investigators that he told her that "he was being convicted by God and he needed to let her know that he saw (the juvenile victim) in a different light now and he hopes she can forgive him as a wife."
The affidavit said the pastor's wife forgave him but noted that his alleged behavior "hurt her."
Calls made to the church, which has deactivated its social media accounts, went unanswered Wednesday. No one at the national Assemblies of God office immediately responded to messages from CP seeking to verify if Gammon is still leading Wayside Assembly of God.
Earlier this month, Gammon's mother, Donna Campbell Gammon, revealed in a post in a public Facebook group called The Coffee Stop, that she was grieving and angry and asked members to pray for her son. She did not reveal what was causing her distress.
"To all my friends and family and anyone concerned. Fred Gammon and I need prayer I'm not allowed to speak about it right now but I have been on my knees in prayer since Thursday," she wrote on Feb. 6. "I have never cried so much as I have for the last few days. I need someone that cares to help me pray. I'm greeved (sic) in my spirit angry and trying to do the right thing. I feel so alone and I need y'all to pray victory over the situation in our lives. I asked again please pray!"
She further revealed early Wednesday morning that she planned to close and delete the group because of "wicked" allegations being posted about her son.
"There has been some wicked acquisitions (sic) posted in The Coffee Stop about Fred," she said. "I do not know the people or where they came from but none of that's true. To put a stop to this madness I have two (sic) close and delete the coffee stop which breaks my heart."