Pastor Craig Groeschel on 3rd Most Dangerous Prayer — 'Send Me'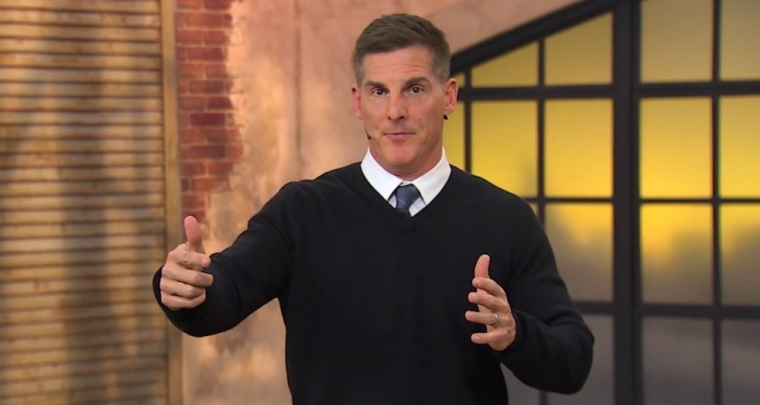 One of the most dangerous prayers Christians can make to God is one of availability, asking God to send you wherever He wants you to go, Pastor Craig Groeschel says.
Groeschel, who heads the multi-site Life.Church from his home base in Edmond, Oklahoma, said in his "Dangerous Prayers" series that although many Christians pray to God in reference to what He can do for them, they should actually pray to see what they can do for God.
The megachurch pastor's sermon begins with the "send me" prayer, which says: "God I've been comfortable for way too long … I know you want to use me to show your love in this world. Give me eyes to see the needs of others, and a heart that dares to get involved where you are working. God, my life is yours. Whatever you want, wherever you lead, here I am."
This prayer is especially dangerous and unsettling because when you pray for God to send you, "he could correct you in a lot of different ways," Groeschel cautions.
The prayer might result in God leading you to a different city, leading you away from a relationship, leading you in a different direction financially, or any other change in your life, he adds.
Groeschel then points to three figures in the Bible who responded differently to God's "send me" prayer: Jonah, Moses and Isaiah.
In Jonah 1:1-3, Jonah tells God that while he is present, he will not be going on God's mission.
In Exodus 3:4, Moses similarly tells God that while he is present, he thinks God should send someone else on his mission.
Lastly, there's Isaiah, who in Isaiah 6:8 says to the Lord: "'Here am I. Send me!'"
Christians should strive to be most like Isaiah, as he willingly surrendered himself to God without question or hesitation.
To live more like Isaiah in our daily lives, Groeschel offers this prayer: "God I give you my mind, I give you my eyes, I give you my mouth — may I speak only what you want me to say. May I hear only your truth today and have the wisdom to reject that which is not true. Here are my hands, may they be used to build your kingdom."
"Here I am God, send me. I'm available. You have my permission to interrupt me."
Now that we know in what way to surrender to God, we need to know how to fully give ourselves to Him, the Groeschel continues, saying that in order to go along with God's plan, we nee to genuinely experience the presence of God, have a genuine awareness of our sinfulness, and a genuine understanding of God's grace.
All of these guidelines are a daily choice, Groeschel says, "this isn't a one time decision. It's a daily decision. The reason it's daily is because if you have been born into God's family … your spirit came to life. From that moment there is a war going on inside of you … your flesh is at war with your spirit."
So how do we make this daily decision to be closer to God? Groeschel points to the Apostle Paul, who surrendered himself daily to the Lord.
"I face death every day — yes, just as surely as I boast about you in Christ Jesus our Lord," Paul says in 1 Corinthians.
This is an example of surrendering yourself and your needs daily so you can better walk spiritually with God, Groeschel concludes.