Pastor, gospel singer Deitrick Haddon blasted for Christmas song critics say is 'full of lust'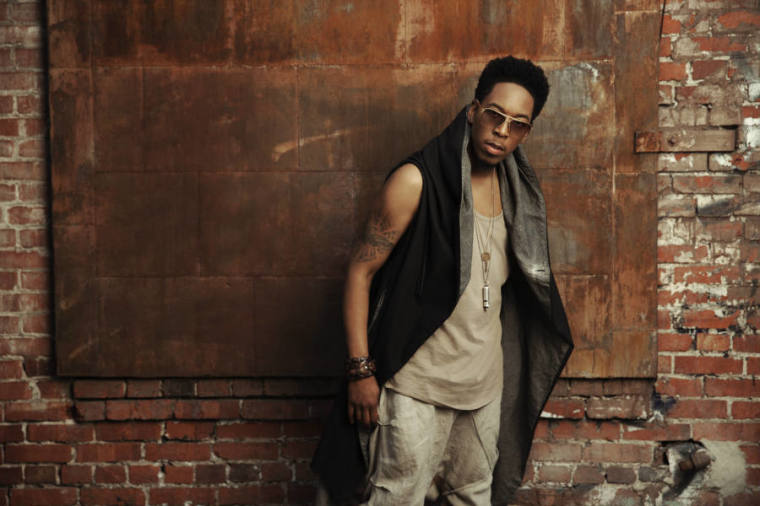 Popular gospel singer Deitrick Haddon, who warned that his new Christmas song is for "married couples only," is drawing flak for what critics say is too sexual and "full of lust."
Haddon, who is also founding pastor of Hill City Church in California, teased a clip of the song on Facebook last Thursday, calling it "a little taste of the new @zaytovenbeatz and Deitrick Christmas record that will be dropping in a few weeks!!"
Rather than the usual celebration of Christ's birth highlighted in traditional Christmas music, Haddon sings about a couple using the time to have sex.
"Let's make love on Christmas. Stars are shining bright to set the mood for you and I. Let's make love on Christmas baby. Underneath the mistletoe I won't let you go till you feel the love between us," Haddon sings in the clip.
The artist then gets more explicit in his lyrics.
While some of the preacher's fans were supportive of the music, many others felt it was inappropriate to turn Christmas into a time to celebrate sex.
Popular internet preacher and Staff Sergeant Marcus Rogers explained in a video that he didn't like the way Haddon and other Christian artists like him were trying to be too much like the world.
"So I just heard Deitrick Haddon's new song, sexual, full of lust," Rogers said.
"Listening to the song he's talking about laying up between some legs and eating milk and cookies. Just full of lust. Doesn't really clarify from what I heard about being married. He just looks desperate to be secular and be like the world and the Bible says out of the abundance of the heart the mouth speaks," he continued before lamenting about the secularization of Christian music.
"We see this coming out more now with Christian artists. Whether they didn't have the talent or the personality or even looks I guess to make it in the secular world. And then they get a little fame with the gospel platform and then they want to cross over. They start taking Jesus out of the message, watering down the Gospel," he explained.
"And because they want to hold on to their base they say you know I'm trying to be more versatile to win souls but you don't ever really see them winning anybody. They make music with all these secular people, none of them change, none of them gets saved. All that happens is compromise and watering down and the craziest part is this — if somebody stands up and says it's wrong Christians be the biggest ones to defend it."
Rogers called on Christians to not be afraid to stand for their beliefs because standing up for what the Bible says is becoming increasingly unpopular.
"We're at a point now in Christianity where you can't stand for anything. You can't stand for righteousness, can't stand for holiness. If you take a stand, if you say what the Bible says, if you speak out against something it's judging and 'who do you think you are,'" the preacher said.
He urged prayers for Haddon and noted that "there comes a time when you should just know better."
"When you're in a certain position, a certain platform you should just know better because you are a representation of Christianity," he said.