Pastor Deitrick Haddon Responds to Gospel Singer Le'Andria Johnson Cursing Out the Church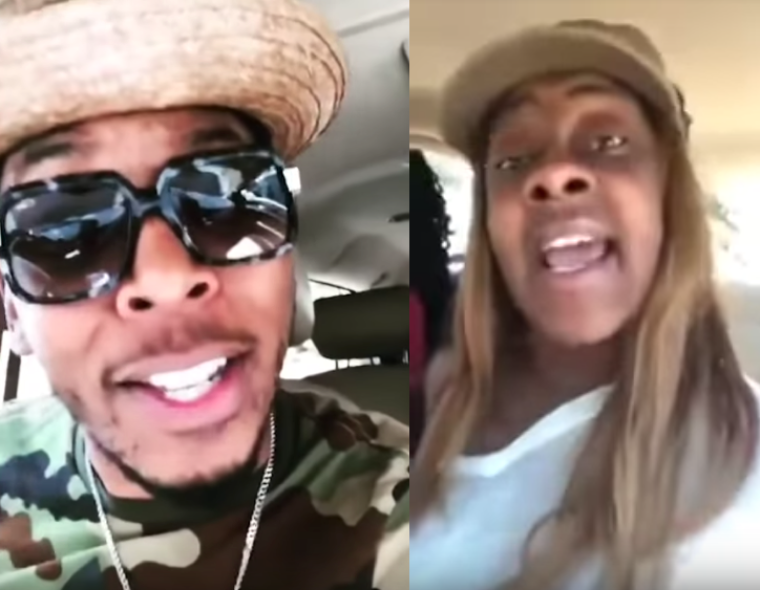 Gospel singer Le'Andria Johnson, best known for winning the BET gospel singing competition "Sunday Best" eight years ago, recently went on a vicious online assault of the church and its leaders. Pastor and performer Deitrick Haddon has responded to her comment, offering some "wisdom."
After news broke that Essence fest organizers reportedly removed Johnson from a gospel slated tribute to Dottie Peoples, she posted several live videos bashing church leaders for being hypocritical and using foul language and ultimately labeling the church as a "business."
"The church is the only place you can go and get robbed and nobody call[s] the police," she said in one video.
She also blasted gospel legend Bishop Marvin Winans, who she said was once her hero, for being prideful and treating her like a "peasant."
Upon seeing her video this week, Haddon decided to post his own response online to the singer's accusations.
"I don't think the church should have to take any blame and disdain for what crazy individuals have did to you. Why you can't put the blame on the actual people that actually did it to you? Somebody hurts your feelings at the church so you call it church hurt. If somebody hurts your feelings at the job, at Walmart, you don't call it Walmart hurt, or Target hurt or Starbucks hurt," Haddon explained.
He emphasized that people who make claims like Johnson should blame the individuals instead of "disrespecting" the church.
"Let me give you some wisdom: crazy people are everywhere. Whether it's in the church or outside of the church. When you are dealing with human beings, you're dealing with flawed people period," the gospel singer continued.
"God should not be judged for the things that crazy people do. We like to take our frustrations out on God and the Church at large because you ran into some crazy people at your church. Not all churches are bad, not all pastors are bad, just like not all people are bad, period. It's the folks you running with, they crazy. The church you decided to go to, they crazy. Just find another church, that's it.
He also claimed that in his two years of pastoring he's never hurt anyone intentionally.
He concluded that sometimes people also like to bash the church because they do not like correction.
"A lot of times we're so easy and we're so quick to go, but sometimes we missed the opportunity to grow. A lot of people don't like to be corrected, but let me tell you something, you can't reach perfection, if you don't like correction."
After causing an uproar in the gospel community, Johnson issued an apology this week to her churchgoing fans as well as Winans and his church. She also said sorry for expressing her opinion so brass but stood by her criticism of what she sees as an unhealthy church culture.
Her criticism of the church and cursing online in recent months caused her to lose a booking for the recently concluded Essence Festival in New Orleans.
"To all of my fans who are out there who do go to church, me saying F*** the church, I meant to address the politics of the church. ... All the little undermining things that's going on in the church that hurt people like me, people like other people who have been through a lot of things in the church," she said in a video posted to Facebook.
"You know Christianity, it's just a lot that's going on. So the way I said it, using the F-bomb, I apologize to the fans of mine that do go to church. I do apologize if I've offended you," she stated.