Pastor James MacDonald on Ferguson Shooting: Christians Appear to Take Sides Without Nuanced Analysis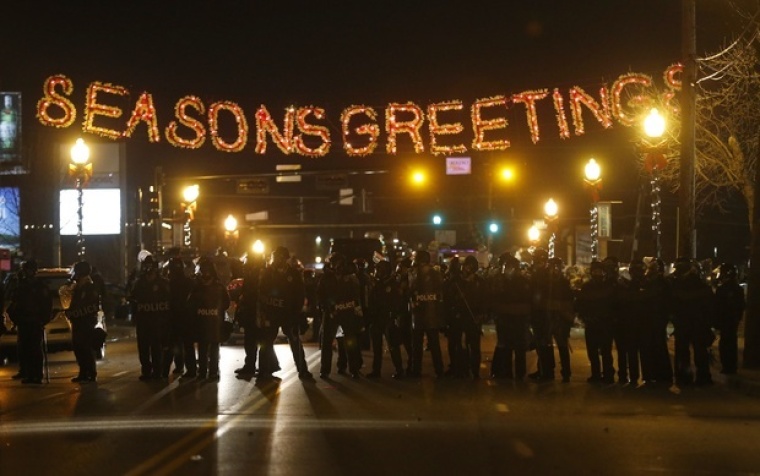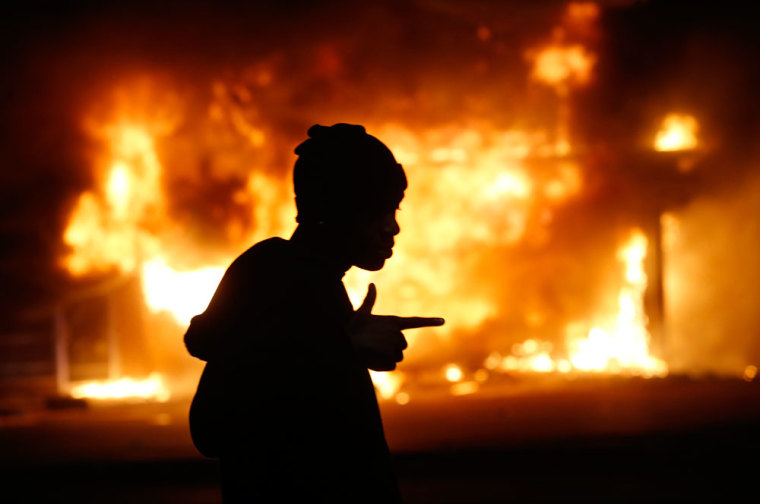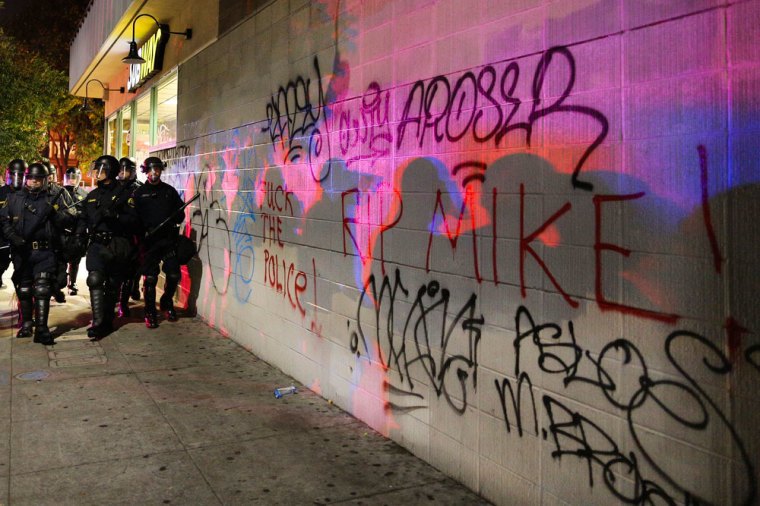 View Photos
Pastors nationwide continued to dialogue and voice strong opinions about the issues surrounding the St. Louis grand jury decision, announced Monday evening, not to indict Ferguson police officer Darren Wilson for the fatal shooting of Michael Brown, as well as the subsequent demonstrations.
"None of us really knows exactly what happened in the Ferguson shooting. Sadder is that even many Christ followers don't seem to want to know," posted Pastor James MacDonald, founding and senior pastor of Harvest Bible Chapel based in the Chicago area, on Instagram (see below). "What we appear to prefer is lining up without nuanced analysis entirely on one side or the other."
MacDonald gave examples of the views people line up with. "'All police are driven by racial prejudice and out to get racial minorities' – oh please! Or 'all police actions are justifiable and there is no abuse of authority or pent up feelings of righteous anger in our urban centers' – oh please!"
"If Michael Brown was justifiably shot – do we deny that many die unjustly in these environments just because this is not a good example of police brutality? If Michael Brown was not justifiably shot, do we deny that many officers rightly fear for their lives at thankless jobs in no win environments and have to make life or death decisions in a fraction of a second?
MacDonald continued, "Can you let your heart be moved with compassion and seek to be moved for the impossible predicaments of real people on both sides of this? Come on Christians – the essence of Christ's compassion is hearing what the person in pain is saying and feeling and walking a few feet in their shoes. We are called to compassion for everyone [on] all sides of this escalation not taking a single simplistic viewpoint and thereby 'crossing by on the other side of the road.'"
Ed Stetzer, executive director of LifeWay Research Division, expressed a similar sentiment in his blog post on Tuesday.
"Please do not be one of those people who ignore the hurt. You would not do that in your interpersonal relationships, so don't do that in our national conversation," Stetzer wrote. "The point is not to ignore or devalue facts in a specific instance, but to recognize that, in all relationships, there are other issues to also consider."
He concludes his post, after quoting three evangelical African American leaders, by sharing his hope that "as we move into the holiday season, beginning with Thanksgiving later this week, we will take a moment with our friends and family to pray for the people of Ferguson, Missouri, and people everywhere in our country who feel oppressed and unjustly treated. Might we love them with the sacrificial, unconditional love of Jesus."
Prominent Christian leaders began to quickly issue statements and use social media to voice their concerns on Monday evening, after St. Louis County prosecuting attorney Robert McCulloch announced the grand jury's findings during a press conference.
"The single antidote that will truly alleviate the tension and angst in Ferguson, Missouri, resides in the peace that only Christ can render," said the Rev. Samuel Rodriguez, the president of the National Hispanic Christian Leadership Conference/Conela. "The prophetic and conciliatory concept of 'Shalom' — a peace where nothing stands missing or broken — presents the prescription for a community divided by race and fear."
Derwin L. Gray, founding and lead pastor of the multi-ethnic Transformation Church in South Carolina, wrote in his blog that both inside and outside the church, "it appears that black people (and other minorities) and white people see events like the tragedy in Ferguson from totally different perspectives. As a pastor of an intentionally multiethnic, multiclass church, I believe Jesus' church can bring healing to the deep wounds in our country by being a testimony of how the cross and blood of Jesus can bring about reconciliation and justice."
Also, on Monday after the decision was announced, Pastor Mark DeYmaz, founder of the Little Rock, Arkansas-based Mosaic Church and of the Mosaix Global Network, told The Christian Post: "Sadly, while the American Church remains enamored by all things missional, America remains divided over all things racial as once again evidenced tonight in the town of Ferguson, Missouri. In this moment, then, and for the sake of the Gospel, Evangelicals must embrace the biblical fact that lament, repentance, reconciliation, and justice, is not peripheral to the Gospel but intrinsic to it; and more than that, address their churches accordingly."