Pastor Killed by Crocodile During Mass Baptism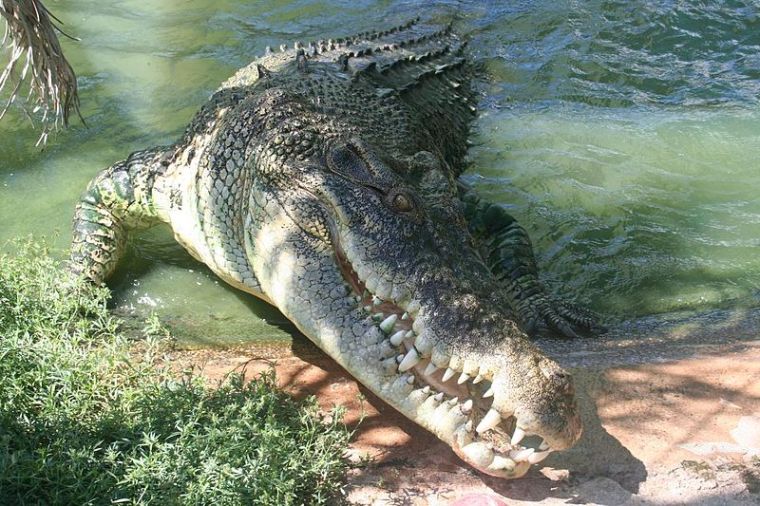 A crocodile attacked and killed a pastor as he was baptising 80 people near a lake in southern Ethiopia, according to reports.
Pastor Docho Eshete was in the middle of baptisms when a crocodile leapt from the water and attacked him on Sunday morning at Lake Abaya in Arba Minch town's Merkeb Tabya district, according to BBC.
The crocodile bit Eshete on his legs, back and hands. Fishermen and residents tried but failed to rescue the pastor.
Later, they used fishing nets to stop the reptile from taking the pastor's body away into the lake.
"He (the pastor) baptized the first person and he passed on to another one," a resident of nearby Arba Minch told the BBC. "All of a sudden, a crocodile jumped out of the lake and grabbed the pastor."
Lake Abaya is known for having a large crocodile population, according to The Telegraph, which also said reptiles are increasingly attacking humans in the lake because the number of fish are declining. And because the water is muddy, visitors find it difficult to spot a crocodile until it jumps out of the lake.
However, despite the risk, many pastors in Africa conduct baptism ceremonies in lakes and rivers, just as Jesus was baptised by John the Baptist.
During massive floods in Ethiopia in 2006, which killed more than 1,000 people, half a dozen bodies had been attacked by crocodiles, according to Reuters.
In an op-ed about the crocodile attack for The Christian Post, Jim Denison noted that Jesus didn't come to prevent physical death. 
"Critics of Christianity might wonder what good our faith does in a world where a baptizing pastor can be killed by a crocodile. The answer is simple: faith in Jesus doesn't always prevent death, but it always redeems it.
"When I told my wife about Pastor Eshete's death, her first response was, 'That's horrible.' But her next words were, 'But how great for him. He got to open his eyes in heaven with Jesus.' She went on to say, 'I think we will all have such a different perspective in heaven on what we labeled tragedy while on earth,'" he wrote.