Pastor Kong Hee 'Wove Lies, Falsehoods' in Using $35M of Church Money for Wife's Popstar Career, Prosecution Says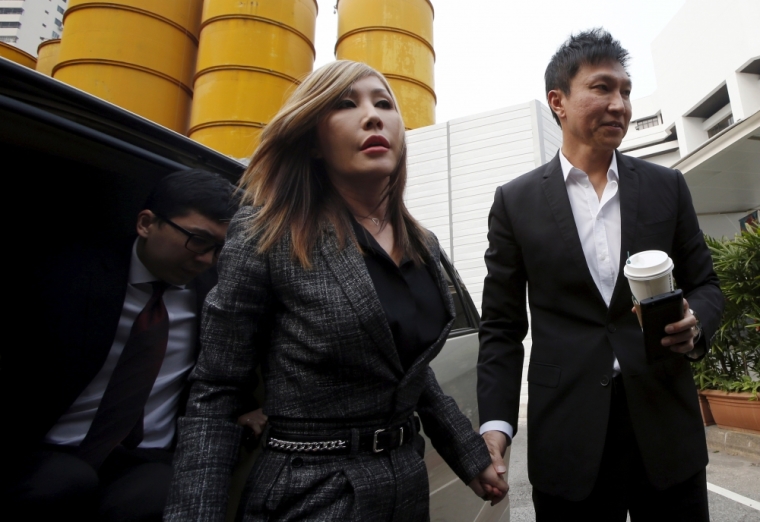 Singapore pastor Kong Hee, along with five other City Harvest Church leaders, have been accused by the prosecution of weaving "lies and falsehoods" in trying to get themselves out of a conviction that found them guilty of misusing $35 million in church funds.
"The offenders wove an intricate tapestry of lies and falsehoods in the course of committing their offenses and seeking to conceal them," Deputy Public Prosecutor Christopher Ong said, according to Channel News Asia.
"With the truth having been laid bare at trial, it has become a web of deceit from which they cannot and should not be allowed to escape."
Kong was given an eight-year prison sentence last year for his role in the misuse of money, while the five other CHC members were given lesser prison sentences.
The accused have claimed that the money went into the church's Crossover Project, which uses Kong's wife and fellow CHC pastor Sun Ho's music to spread the Gospel, but the prosecution insists that the money went into sham bond investments that ultimately would have been used to support Ho's career in the United States.
Ong claimed that part of the money would have been used for the church's Building Fund, however, and said that the accused also attempted to "pull the wool over the eyes" of the church's auditors and "conceal the fact that Ms Ho's career was being funded by the church ... to avoid dissent from within the church."
Judge of Appeal Chao Hick Tin and Justices Chan Seng Onn and Woo Bih Li have already listened to the appeals of the six CHC accused members, though on Wednesday the prosecution will also get to argue for why the jail sentences need to be raised.
Kong's lawyer, Edwin Tong, told the judges last week that the three criminal convictions against his client need to be overturned.
Tong insisted that the CHC founder used the money to support the church's mission, and presented evidence that the church had not suffered actual financial losses.
"It is beyond question that the accused believed wholeheartedly that they were using church funds for an approved church purpose," Tong explained.
Ong rejected Kong's argument on Tuesday that the Crossover Project needed secrecy in order to avoid uncomfortable public scrutiny, however, and said that the only thing the accused were trying to keep secret is that Ho was being funded by the church's building fund – which was "buried so deep that even the auditors don't know about it."
Ong said that it was public knowledge that the pop singer was the "famous pastor Kong Hee's wife," and it was known that Kong would come out to preach at the end of her concerts.
"Where is the secrecy in this?" he asked, according to The Straits Times.