Pastor Robert Jeffress Slams Supreme Court Abortion Ruling as Putting Profit Before Women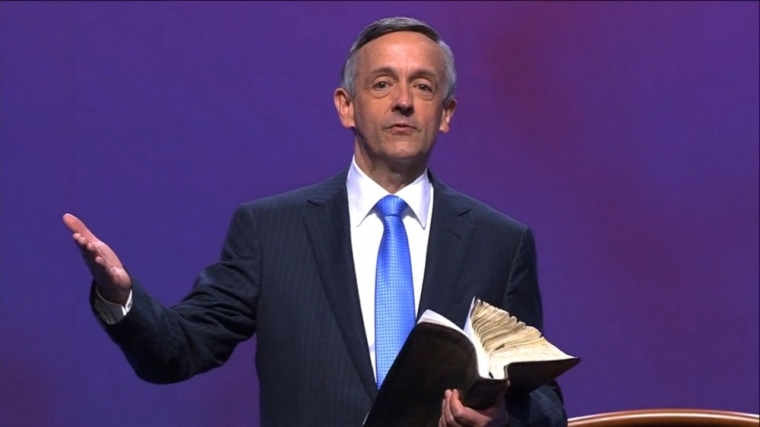 Texas megachurch Pastor Robert Jeffress slammed Monday's Supreme Court decision to strike down a Texas law on health standards within the abortion industry by arguing that organizations such as Planned Parenthood put profit before women and do not care about their safety.
"Three years ago I stood on the steps of the Capitol with our now Governor Greg Abbott urging for the passage of this bill, and I think this is a sad day not only for the state of Texas, but for women," Jeffress said on Fox News after the Supreme Court voted 5-3 to strike down key components of Texas's House Bill 2 that required abortion clinics to have sterilized surgical facilities and abortionists to have admitting privileges at nearby hospitals.
"Look, all this bill did was ask that abortion providers have at least the same standards as surgical centers," he added.
Several pro-life groups, such as Texas Alliance for Life, told The Christian Post that the ruling is a big blow for states looking to mandate safety standards in the abortion industry.
"We think what it means is that states are not able to pass reasonable safety standards to regulate abortion facilities, to bring them up to the same standards of care that patients enjoy for similar procedures other than abortion," said Texas Alliance for Life's Joe Pojman.
Jeffress argued that the safety checks in HB 2 were "hardly onerous," and argued that the opposition to the bill by Planned Parenthood, the biggest women's services and abortion providing organization in America, exposes its "hypocrisy."
"They care nothing about women's health, they care about profits. They could have brought these surgical centers up to the standards that they needed to be, but they didn't spend the money to do so. It is a very sad ruling," the First Baptist Dallas senior pastor said.
Pro-choice groups such as Planned Parenthood have argued, however, that HB 2 was simply an attempt to restrict the access to abortions for women in the state.
"The landmark ruling blocks two unconstitutional Texas restrictions that threatened to close a significant number of abortion providers," the organization said following the ruling, calling it a "victory for women."
Russell Moore, president of the Ethics & Religious Liberty Commission of the Southern Baptist Convention, meanwhile said in his reaction to the HB 2 decision that Christians need to advocate hard for the sanctity of life.
"I think this ought to show us, as the Church, just how far we have to go in persuading our neighbors of the dignity and the sanctity of every human life — not because of the usefulness of that human life as it is perceived by society but because of the image of God," Moore said.