Pastor Says Katy Perry Is Singing About Worshiping and 'Having a Physical Relationship With the Devil' in 'E.T.' Song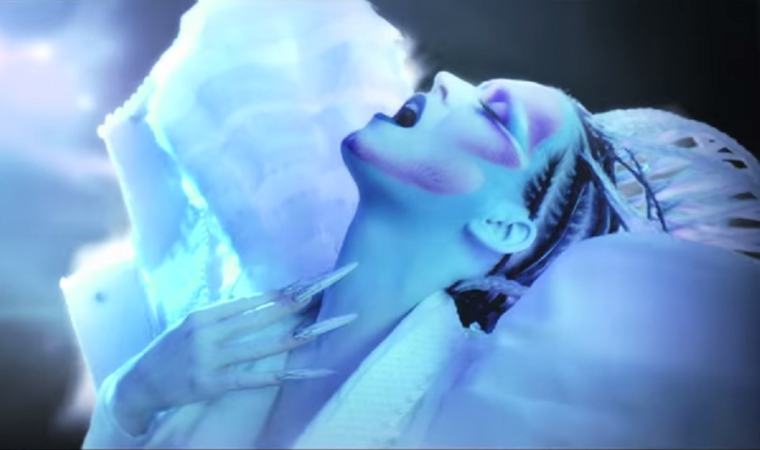 A Tennessee pastor branded popular singer Katy Perry a devil worshiping entertainer in a sermon Sunday and charged that she boasts "having a physical relationship with the devil" in her song "E.T." taken from her 2010 album Teenage Dream.
"So a lady says the other day that she sold her soul to the devil. Name's Katy Perry. I don't listen to Katy Perry; I don't listen to Madonna; I don't listen to Lady Gaga; I don't listen to Beyoncé; I don't listen to any of them. I got better things to do," said pastor Charles Lawson of Temple Baptist Church in Knoxville, Tennessee, in a clip from the sermon posted to YouTube.
Despite his claim that he doesn't listen to any of these singers, however, Lawson quickly zoned in on the lyrics to Perry's "E.T." and dissected them before his congregation.
"You hear the lyrics of 'E.T.' that Katy Perry sang? Some of you kids have probably heard these lyrics. Here we go; I'm not gonna read all of them because some of them are very embarrassing, but she talks in her lyrics about having a physical relationship with the devil," he said.
"'You're so hypnotizing, could you be the devil? Could you be an angel?'" he continued quoting the lyrics of "E.T."
"'Futuristic lover, different DNA, they don't understand you. You're from a whole 'nother world, a different dimension, you open my eyes. … And I'm ready to go, lead me into the light.' The light? Is not the Lord Jesus Christ the light?" he asked his church.
"That's not who she's talking about, but she says: 'Infect me with your love; fill me with your poison. Take me, take me, wanna' be a victim, ready for abduction. Boy, you're an alien; your touch so foreign it's supernatural, extraterrestrial.' And on she goes in praise and worship and singing to Satan," he charged.
"You know the way your kids are rejecting the Lord Jesus — they reject the Gospel of Christ, they reject the word of God? It is because they've picked up that spirit. Going after our youth, they're going after our young people," he said.
Using the Beatles as further evidence of evil in the guise of music, Lawson charged that secular music is being used as a tool to corrupt the minds of young people in America.
"When I was a kid and the Beatles came to America, 'I Wanna Hold Your Hand' that was what they sang. 'Yaaay' the girls went screaming mad. Everybody had a time 'I Wanna Hold Your Hand'. Well that's as innocuous as anything can be. What's that mean? But before they finished they were singing about the 'Yellow Submarine'. Yes they were, they got deep into Eastern mysticism," said Pastor Lawson.
"It became satanic. They're going after our young people's mind. They want to destroy them. They are wicked and vile creatures. They want to prepare a generation that will embrace the antichrist no questions asked," he said before dismissing other singers.
"How many of you know about Lady Gaga? Well don't want to know any more about her," he responded when no one appeared to answer.
"If you never heard her name, if you never saw her, or Madonna or Katy Perry, or what's this last one to go screaming mad? Miley Cyrus…if you never see any of these women again you'd be better off because they are exercising a horrible influence over young people today," he ended in the clip.