Pastor Who Voted Early Tells Congregation He 'Rolled the Dice for the Supreme Court'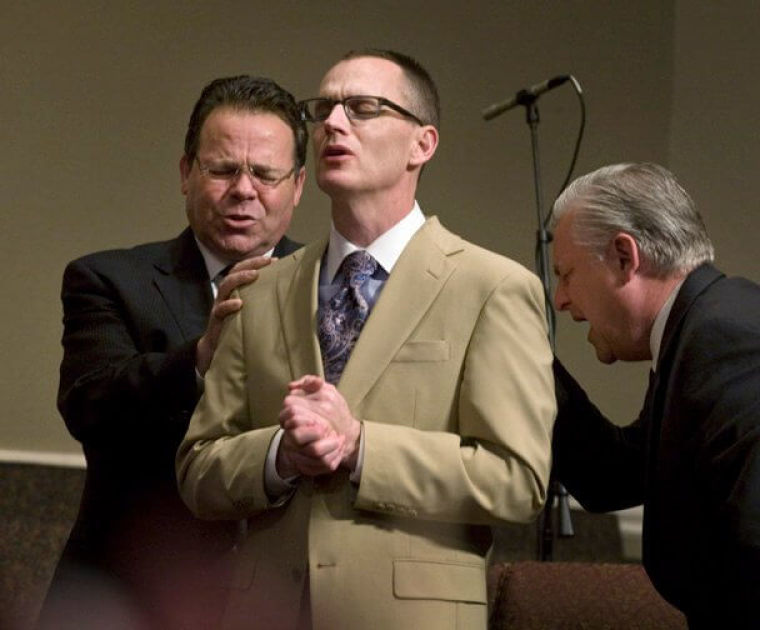 While he didn't explicitly say he voted for Republican presidential nominee Donald Trump, Senior Pastor of New Life United Pentecostal Church in Austin, Texas, Rodney Shaw, revealed to his congregation Sunday that he voted early with a heavy heart and "rolled the dice for the Supreme Court."
"I don't feel I voted for or against anyone. I feel like I rolled the dice for the Supreme Court," Shaw said in an interview with local news station KHOU. "I think my experience was similar to many in the Christian community in that we felt a lot of angst, we felt torn."
While some church leaders have been vocal about their support for either Trump or his rival, Democrat Hillary Clinton, Shaw said it was a difficult choice for him to make as a Christian because there was no real Christian choice this election.
"There's been nothing from either of the candidates' lives that has been overtly characterized as being Christian," Shaw told local news station KVUE.
"I'm not saying that both candidates are anti-Christian, but there's nothing expressly Christian that has been demonstrated in their lifestyle, in their choices, in their campaigns, in their policies. So there's not a clear Christian message coming from these candidates," he added.
Shaw said he shared his decision with his congregation not to influence them but to help bring comfort to those struggling with the decision by showing that he, as a pastor, struggled too.
"When this election is over, empty your brain of all of the junk," Shaw told his congregants. "It's time to move forward, it's time to get that stuff out. You need to purge your brain, purge your mind, and purge your spirit. Don't let this campaign cause you to go on being angry."
The best way to do that, he said, was to look to God who can change hearts.
"The most impacting way, effective way, to change society is to change human hearts," he said.
Shaw plans to hold a prayer service Wednesday at his church to help his congregation overcome election fatigue and pray for whoever is elected president.
While Shaw and his congregants expect to start their healing process from the divisive election rhetoric Wednesday, thousands of other Christian voters across the country are expected to start their recover process as early as Tuesday in Holy Communion services.
"You're literally going to have thousands of people all across the country who have been engaged in the political process voting in their neighborhoods. And then later tonight people are going to gather to take communion," Jason Boone, coordinating minister of the Peace and Justice Support Network of the Mennonite Church USA, told The Christian Post Tuesday.
"In that act they are going to say, 'Yes, we engage in the world but our allegiance is to Christ,'" he said.
According to The New York Times, polls begin closing across the country at 6 p.m. Eastern Time in parts of Indiana and Kentucky. In-person voting across the country will finish at 1 a.m. Eastern Time Wednesday on the western islands of Alaska.