Pastor's 'Bring Your Ass to Jesus' Palm Sunday Sermon Sparks Propriety Debate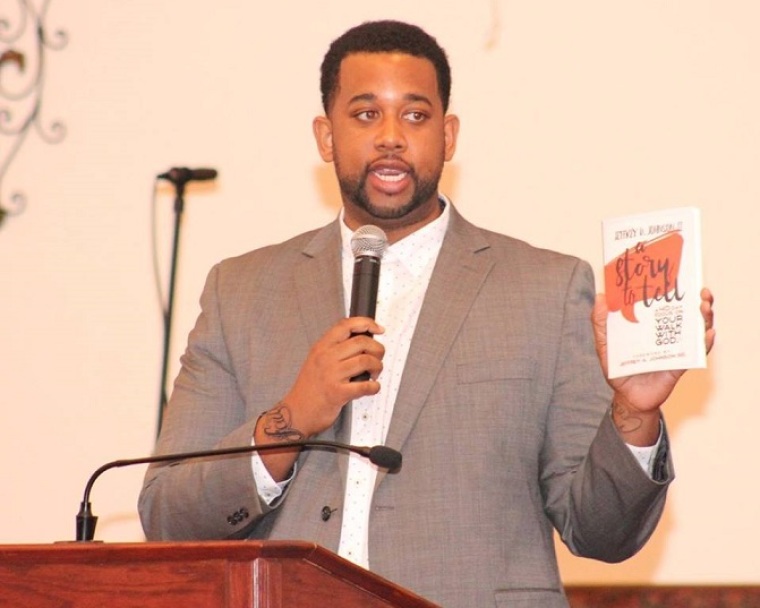 In the King James version of Matthew Chapter 21:2 Jesus asked his disciples to get him an ass which he would later ride into Jerusalem in an event that would be recognized as the first Palm Sunday.
In a now viral clip from his Palm Sunday message, Jeffrey Allen Johnson, II, associate pastor of preaching at the 17,000-member Eastern Star Church in Indianapolis, Indiana, made a controversial play on the word "ass" which has sparked a firestorm of criticism online.
"For people who's been rejected, who's been unused, who's overlooked ... He (Jesus) says to bring the rejected, unused, overlooked ass to me," Johnson says in a 36-second viral clip from his message.
"And some of y'all trippin' because I'm using the word ass when you should be giving God praise that when your ass was rejected, when your ass was overlooked, when your ass was not used, people gave up on your ass, you still had enough sense to bring your ass to Jesus. And Jesus got the best out of your," he said, stopping short of repeating the controversial word. "I dare you to tell somebody 'bring your ass to Jesus.'"
The clip, which was first shared by The Playmakers Comedy last Wednesday, has been viewed more than 200,000 times on Facebook alone and has sparked a debate about whether the pastor's play on the word "ass" was appropriate.
"Just goes to show that people can say d**n near anything in our churches if they say it with conviction, if they hoop and holler, and if they are holding the Bible in their hand. We've been conditioned to just agree and think it MUST be okay cause pastor said it," wrote Lavaniel Sherome Ward in one of the more popular comments on the video.
While he did not think the play on the word was appropriate, Rod Boykin described the sermon as a storm in a teacup and noted that Johnson was simply trying to make his message more relatable.
"It's about being relatable now. No one wants to hear messages that they can't relate to. This was probably more so used to reach the younger people in the congregation. It's a[n] extremely unorthodox attention grabber. Personally, I don't think it's appropriate church language at all, don't get me wrong. But we got bigger things to worry about than how this preacher kicks his messages. I care more about the effect it could have on someone's life if they find it relatable," he said.
Johnson who is one of Eastern Star Church's Senior Pastor Jeffrey A. Johnson Sr.'s four sons, is also a professor at Martin University in Indiana.
He defended his sermon in a video response posted to his Facebook page last Friday by providing some context.
"On March 25, Palm Sunday, I preached a sermon entitled 'God's Plan' of which a 37-second clip of me went viral. ... In Matthew Chapter 21:2 in the King James version Jesus says this. 'Saying unto them, Go into the village over against you, and straightway ye shall find an ass tied, and a colt with her: loose them, and bring them unto me.'
"The ass that Jesus was referring to was a donkey. In fact, when you look up the word ass in the dictionary, it still means donkey to this day. It was the humans, us the people that took the word ass to mean something perverted, dirty and nasty," the younger Johnson said. "When Jesus was referring to ass, he was referring to something tied up, overlooked, unused and rejected till Jesus got a hold of it. Jesus was able to take the unused, overlooked, rejected tied up ass into purpose."
He further noted that in crafting his message, he was simply trying to mimic Jesus' style of teaching.
"Whenever Jesus would preach and teach, Jesus would use metaphors to help people understand the simplicity of God. In my attempt to follow the template of Jesus, I too tried to use ass as a metaphor to help people understand what happens when they bring they ass to Jesus," he explained.
"This word ass is a metaphor. It's not just yourself, but could also mean your family, your marriage, your relationships and friendships, your money, your health, your goals, career — anything that hasn't been used by Jesus," he said.
"Jesus wants a hold of it, so he can walk you into purpose. In the words of my father, my pastor, Pastor Jeffrey Allen Sr., I am disappointed that people are more concerned over the fact that you used the word 'ass' than they are concerned over the fact that people aren't coming to Jesus," he ended.