Pastors Decry Federal Judge's Decision Arguing That Tax Free Housing Allowance for Clergy Is Unconstitutional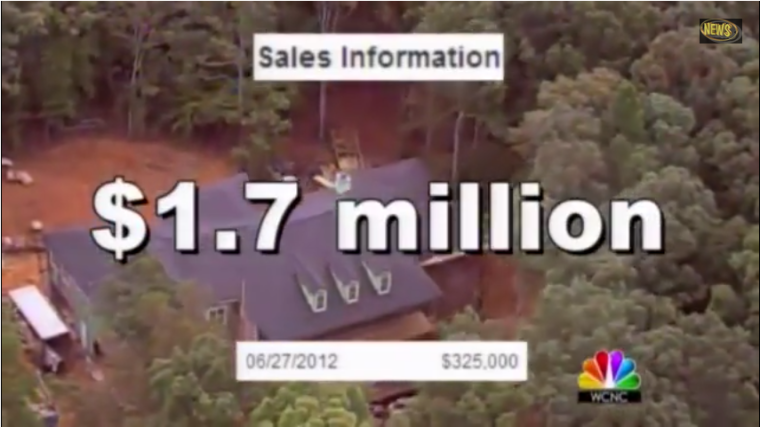 The average pastor in America could soon be facing personal financial pain after a federal judge in Madison, Wis., recently ruled that a tax free housing allowance currently enjoyed by clergy under the protection of a nearly 60-year-old law is "unconstitutional," and pastors are not happy about it.
The ruling was handed down just over a week ago in a lawsuit filed by the Madison-based Freedom From Religion Foundation and named U.S. Treasury Secretary Jacob Lew and acting IRS Commissioner Daniel Werfel as defendants.
It now paves the way for a legal challenge to the law that permits the tax free pastoral housing allowances, which a WCNC report estimates amounts to as much as $1 billion annually.
Pastors like Doug Webster of The Following, a church in Lake Forest, Calif., however, disagree with U.S. District Judge Barbara Crabb's opinion.
"Some pastors today are paid well but there are still many working sacrificially under a 'special burden on religious exercise' beyond what a U.S. District Judge understands for those choosing a profession of prophet over profit," Webster told The Christian Post.
"My life as a pastor is special and significant but rarely secure financially. Ministry is already taxing enough. Bleeding a few hundred dollars more monthly from me is a sad commentary, especially if the motivation is greed, envy or pride. I will render unto Caesar what is Caesar's but I advise prudence of sitting judges to encumber the keepers of the spring. Where will the village turn for counsel, support and prayer when the entire community has turned brackish?" added Webster.
In her decision highlighted by the Wisconsin State Journal, Judge Crabb said the law passed in 1954 giving the tax exempt privilege to clergy is a violation of the "establishment clause" in the first amendment to the U.S. Constitution.
The Freedom From Religion Foundation noted that the law allows clergy to use the untaxed income to purchase a home and in a practice known as "double dipping," they are also able to deduct interest paid on the mortgage and property taxes, according to the Journal.
Crabb highlighted that the exemption is a boon to ministers, and cited a 2002 statement by then-U.S. Rep. Jim Ramstad of Minnesota that the tax exemption would save clergy members $2.3 billion in taxes from 2002-2007. This statement, she said, highlights why the law giving the benefit to pastors is wrong.
"The exemption provides a benefit to religious persons and no one else, even though doing so is not necessary to alleviate a special burden on religious exercise. This conclusion makes it unnecessary to consider plaintiffs' equal protection argument," wrote Crabb in her decision.
The ruling comes on the heels of a raging debate over the lavish homes of some megachurch pastors like the group featured in the popular Oxygen hit reality show, "Preachers of L.A.," and Steven Furtick of Elevation Church in North Carolina.
Furtick came under fire in October when it was revealed that he was building a $1.7 million, 16,000-square-foot mansion in Union County near the town of Weddington, according to WCNC.
When prodded about how much he was paid by the church as "parsonage allowance," Furtick told his congregation that he was buying the house with proceeds from his book sales.
The Freedom From Religion Foundation, however, took issue with Furtick's secrecy.
"Why wouldn't churches want to be open?" asked Gaylor of FFRF in the WCNC report. "Why wouldn't churches want to tell a reporter how much they are paying a pastor and how much in housing allowances when they are being given this immense privilege?"
That report also suggested that the tax exempt privilege was being abused noting that clergy did not have to work directly for a church to be eligible for the tax break. It highlighted the case of Dennis McLain, an ordained minister who was "assigned" by the church to serve as CEO of Goodwill Industries of Eastern North Carolina in Durham. He reportedly got more than $147,000 a year in tax free payments thanks to the housing allowance law.
"We feel that is unfair," said Dan Barker, co-President of the Freedom From Religion Foundation.
Pastor Chris McCombs of Broadman Baptist Church in Cuyahoga Falls, Ohio, explained, however, that pastoral arrangements like Furtick's are in the minority and removing the tax exemption for pastors' housing allowance would set a dangerous precedent.
"If statistics are true, most of us (pastors) worship on any given Sunday with 100 or less people in their congregation. They are not paying their pastors big bucks, they just don't have that kind of money," said McCombs to CP.
"What the atheist group doesn't realize is that it's not about religion. They are hurting an actual family," he noted.
"I do understand their argument because if you are not clergy you don't get that tax break. But there are a lot of tax breaks that people can get that others don't get. Somebody that doesn't have children doesn't get the EIC," he explained.
"I think taking away that right that we already have, to me, that's unconstitutional. This reversal [of that right] is abuse of power from the bench," he argued.
He said if the challenge to the law is successful, he thinks it will open to door to taxation of the church.
"This could be the beginning of a first step towards taxing the church. If they're gonna come after their head clergy men and take away something that our legislators have approved, then what's to say when will the church start paying hay?" said McCombs.
"I see this as a domino effect. If this doesn't get overturned now, it will hurt the individual pastors who do not make a lot of money which are the vast majority of them," he added.