Pastors in China Prepare to Lose Their Lives for Preaching the Gospel, Defying Communist Crackdown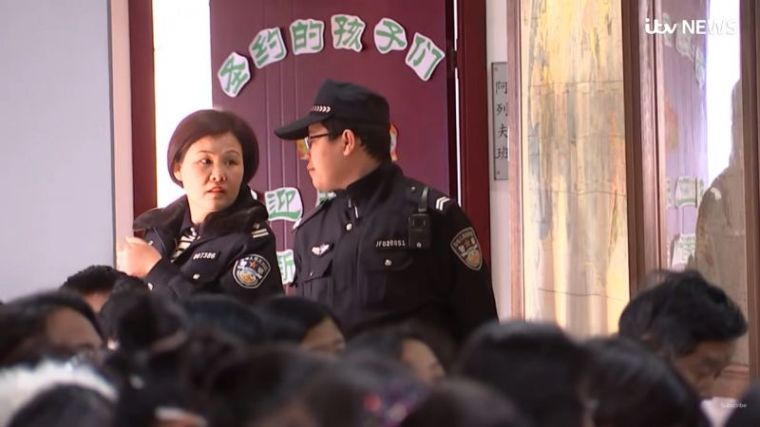 In the face of an ongoing Communist crackdown, pastors in China have vowed to continue preaching the Gospel, even if it costs them their lives.
Aaron Ma, a representative of Open Doors' Ministry in China, told The Christian Post in an email on Thursday that the watchdog group has so far heard of one case of Bible burning in the country.
"In this case, the authority confiscated belongings of the churches (including Bibles) and burnt them all," Ma said.
The incident, where Communist Party officials burned Bibles and crosses in Henan, was captured on video and shared online earlier this month by activists, including ChinaAid President Bob Fu, whose group monitors the persecution of believers in China.
Concern has also risen over instances where state officials have been forcing some Christians to sign papers rejecting their faith.
Ma relayed information from local Chinese pastors who revealed that the people pressured to sign such papers are secondary school students.
"They are tempted [and] threatened not to admit their Christian faith in order to avoid trouble. Their Christian faith is being challenged and tested," the Open Doors representative explained.
As for how much weight such renunciation papers carry, and whether the believers who sign them are indeed considered to have left Christianity, he said:
"Whether they would leave the Christian faith would depend on how their pastors, and brothers and sisters in churches guide and encourage them to re-build their faith."
Ma noted that the circumstances leading to the increasing crackdown on churches in recent years has been building for decades. While the country has had different religious regulations to manage religious activities, since the Open Policy on economic development in the 1980s, enforcement of such regulation had been loosened.
This allowed for churches to bloom throughout several provinces after the 2000s, with only larger unregistered churches with close overseas connections experiencing sporadic crackdowns.
President Xi Jinping, and especially the revised religious regulations that took effect in February, have changed things.
Ma said the regulations have led to more cases of shutting down churches, confiscation of church property, and the growing threat of landlords refusing to lease premises for church meetings.
"Along with the enforcement of revised religious regulation in February 2018 and increasing pressure of banning church meetings in unregistered religious venues, more and more local churches are preparing to divide into small groups for church meetings (depending on the region, some from 200 to less than 100, some from 100 to 30, some from 30 to 10), or even revert back to house meetings," he added.
Ma explained that, generally speaking, Chinese Christians, with the exception of civil servants, can profess their faith openly, but noted that it depends on the region and how much the religious restrictions are enforced.
Ma said that Chinese Christians have "different kinds of fear."
"For example, pastors may fear their believers may not be able to stand strong under this wave of persecution," he continued.
"Youth Christians and their parents under the threat of being tempted to renounce faith on paper probably fear about their future (before this wave of persecution, youth Christians face a lot of struggles under this materialistic society)."
He suggested that churches can keep a low profile and avoid involving foreign parties in a significant way in their ministries in order to escape attracting the attention of authorities.
"Open Doors mobilizes our supporters to pray that Chinese churches would have wisdom and strength to deal with the difficult situation," Ma added.
Recently, some very notable churches, including Zion, the largest unofficial Protestant house of worship in Beijing, have been shut down and accused by authorities of holding "illegal promotional materials."
The crackdown, which for years has also seen the removal of church rooftop crosses, now appears to be moving to the digital world. China Christian Daily reported on draft guidelines issued on Sept. 10 by the State Administration for Religious Affairs, which are set to be the country's first regulation on religious messaging services.
The draft, which claims it's supposed to suppress extremists and combat criminal activities, would place regulations on religious doctrines, knowledge, and other activities spread online.
The regulations would ban religious bodies from preaching outside of their own network platforms, or from streaming videos of worshiping. What is more, the draft places a ban on people using religion to criticize the Communist Party and the socialist system.
Tenzin Dorjee, chair of the U.S. Commission on International Religious Freedom, separately told CP in an email Monday that under Xi's "clenching fist," the government is targeting religious believers, including Christians, like never before.
He pointed to various instances of Communist officials sentencing members of unregistered church groups to prison and accusing them of belonging to "evil cults." He also criticized the ongoing demolition of church buildings, such as the Golden Lampstand Church in Shanxi Province.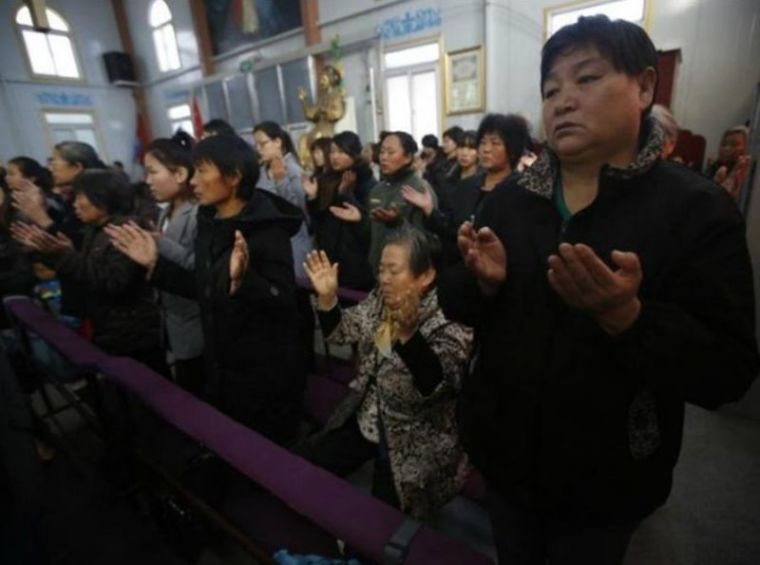 "At a time when faith is flourishing in China, Beijing is cracking down on religious believers, approving only those individuals and groups who agree to a rigid, socialist version of religion tightly controlled by the atheist government," Dorjee said.
"Anyone who runs afoul of Beijing by choosing to follow their own conscience is at risk of discrimination, harassment, detention or enforced disappearances, imprisonment, and even torture. No one is safe from Beijing's wrath," he added.
Other religious minorities have faced intense persecution as well, including nearly 1 million or so Uighur Muslims who are reportedly held in state "re-education camps" against their will.
The decadeslong conflict in Tibet also continues, with Beijing giving itself the authority to announce reincarnations and select the next dalai lama.
"Take the case of the Panchen Lama, who holds the second highest position in Tibetan Buddhism. Chinese authorities abducted him when he was just 6 years old; 23 years later, his whereabouts and well-being are still unknown," Dorjee said, naming a number of prisoners that USCIRF Commissioners have adopted through their Religious Prisoners of Conscience Project.
"Gulmira Imin is a Uighur Muslim serving a life sentence since her imprisonment in 2009 for the 'crime' of defending her fellow Uighurs," he added.
"Hu Shigen was an underground church leader and religious freedom advocate before he was sentenced in 2016 to seven-and-a-half years in prison."
USCIRF commissioner Johnnie Moore, who serves on the evangelical advisory board for the Trump administration, further told CP on the phone on Friday that there is little sense or reason to the worsening persecution.
"I think that China, under Xi's leadership, is having a relapse to a time in Chinese history that did not bring economic prosperity, but did bring isolation from the world and countless examples of unnecessary suffering," he said.
"For some strange reason, at such a moment of opportunity, the Chinese leadership is choosing to embrace the methodology of the past," he added.
Moore said of developments, such as the imprisonment of Uighur Muslims and the shutting down of the largest house church in China, are things in the past that would happen "in the shadows," and as a way of trying to intimidate the larger community.
Now, however, such things are being done in the open, and on a scale that is "incomprehensible," he said.
As for the government's fears that the rise of religion would challenge its authority, Moore said, "My personal experience with Chinese Christians is that they are incredibly patriotic about their country" and that they support their government. House churches, he added, are "filled with patriotic citizens."
He added that the persecution is causing confusion in many people.
"Why now? Why all of a sudden?" he asked.
"It's a sign of weakness, it demonstrates paranoia," he said of Xi.
Moore pointed to the U.S. State Department's Ministerial to Advance Religious Freedom in July as a notable step the U.S. government has taken to raise concerns about persecution in China.
"It signaled that [religious freedom] is a priority of all-American foreign policy," Moore explained.
The gathering featured the stories of persecuted people and advocates from around the world, and shed light on issues where there has not been much international attention, such as the detention of Muslim citizens in concentration camps for arbitrary reasons.
The USCIRF commissioner also suggested that the current trade and other economic discussions between the U.S. and China are not being taken in isolation. The New York Times and others reported last week that the Trump administration is considering sanctions against China over its treatment of Uighur Muslims.
Meanwhile, an unprecedented letter signed by nearly 350 Chinese church leaders who have risked their freedoms and their lives was released to the public.
The Declaration for the Sake of the Christian Faith, as the letter is called, condemned China's persecution of believers, and insisted that Christians will continue teaching the Bible regardless of what they face.
"We declare that in matters of external conduct, churches are willing to accept lawful oversight by civil administration or other government departments as other social organizations do," the declaration stated.
"But under no circumstances will we lead our churches to join a religious organization controlled by the government, to register with the religious administration department, or to accept any kind of affiliation," it continued.
"We also will not accept any 'ban' or 'fine' imposed on our churches due to our faith. For the sake of the Gospel, we are prepared to bear all losses — even the loss of our freedom and our lives."