'Pastors of LA' Reality Show to Feature Dating Life of Bishop Noel Jones, LisaRaye McCoy?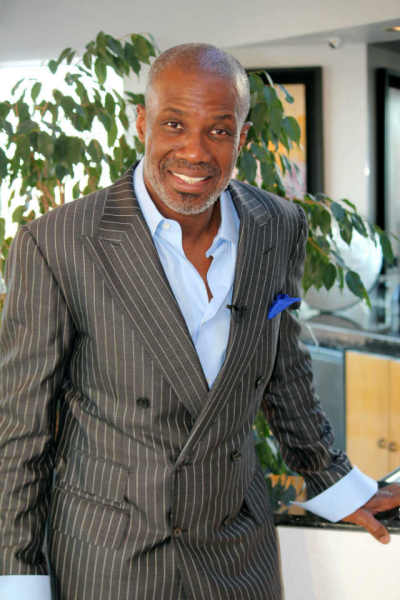 Bishop Noel Jones and actress LisaRaye McCoy have indeed been dating, according to a new report, and their relationship is likely to be featured in the megachurch pastor's upcoming docu-series "Pastors of L.A."
Veteran entertainment journalist Jawn Murray reports on his Always A-List website that a person privy to a private screening of the pilot for "Pastors of L.A." shared that the City of Refuge Church founder and pastor's relationship with McCoy is apparently a major part of the reality series, which is centered around the lives and careers of six prominent California ministers.
"I was really surprised that they were so open about their relationship. I heard the rumors that they had been dating, but all doubt was removed watching this show," the unidentified source reportedly told Murray.
"He basically told her that he wasn't sure she was 'Godly enough' for his world, and she in turn told him he may not be 'worldly enough' for hers," the person added, describing a scene in the pilot that showed Jones, 63, critiquing 46-year-old McCoy's church outfits.
Jones, a divorced father of three who leads the City of Refuge Church in Gardena, Calif., was said in 2011 to be engaged to McCoy, who is preparing for season three of the popular VH1 scripted drama/comedy series "Single Ladies."
McCoy, previously married to Turks and Caicos Premier Michael Misick and mother to a daughter from a previous relationship, shot down the engagement rumors, telling her supporters on Twitter: "Come on come on y'all...IF I was engaged (you) would see a ring 1st of all AND that wouldn't (be) a secret (because) 1 would (be) happy (you) think?....Thanks."
The actress, however, did not deny being in a relationship with Jones, which apparently will be made public when "Pastors of L.A." premieres on the Oxygen Media in the fall.
The reality program "will give viewers a candid and revealing look at six boldly different and world renowned mega-pastors in Southern California, who are willing to share diverse aspects of their lives, from their work in the community and with their parishioners to the very large and sometimes provocative lives they lead away from the pulpit," according to a press release from Oxygen Media.
The ministers featured in the "authentic new docu-series" include: Bishop Noel Jones, who is brother of Grace Jones; former pastor and award-winning recording artist/songwriter Deitrick Haddon; Bishop Clarence McClendon, senior pastor of Full Harvest International Church; Pastor Wayne Chaney of Antioch Church of Long Beach; Bishop Ron M. Gibson of Life Church of God In Christ; and Jay Haizlip, lead pastor of The Sanctuary Church.
"Pastors of L.A." joins a growing list of faith-based reality programs already on the air, such as BET's "The Sheards" and "Mary Mary" on WE tv. Both shows have shown success, while a similar program, TLC's "The Sisterhood" about preachers' wives, was canceled due to viewer protest. Only time will tell how "Pastors of L.A." will fare in the booming but unpredictable reality show market.