Pattie Mallette Has 'Hope and Belief' In Son Justin Bieber Despite 'Major Life Issues'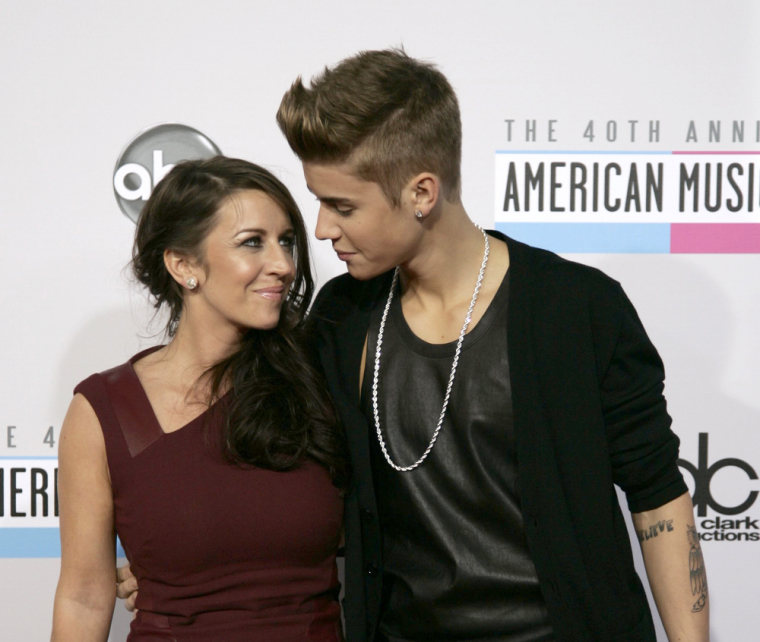 Justin Bieber's mother Pattie Mallette remains silent about her son's recent DUI arrest in Florida, but sources close to her confirm she has "hope and belief" that Bieber "will come out of anything he deals with."
The 19-year-old "Boyfriend" singer was taken into custody under DUI charges in Miami on Jan. 23 after driving without a valid license. While Mallette was forced to dispel reports that she was requesting prayers for her son last month, the single mom is in fact worried, according to Access Hollywood.
"As any caring mother would be, Pattie is genuinely concerned for Justin and she has said in many interviews before, that she doesn't have her head in the clouds and keeps in very close touch with Justin," an insider revealed. "She talks with him almost every day, which is likely more than any mom and a 19-year-old son… And she is in the public eye dealing with this."
Moreover, Mallette reportedly calls to mind her own rough patch- the author gave birth to Bieber when she was just a teenager and endured hard times herself- all of which are chronicled in her book, "Nowhere But Up: The Story of Justin Bieber's Mom."
"She is an amazing success story which you don't hear people referring to or talking about," the source at Access Hollywood added. "If they could, they would see what this situation could turn into for this young man who is dealing with some major life issues right now … Instead, they would be encouraging the whole family, instead of tearing them down and looking for them all to fall, blame and focus on the negative."
Mallette's book "Nowhere But Up" offers a candid account of her life, including raising Bieber who is now an international superstar.
"Pattie's own story is why she has such hope and belief that Justin will come out of anything he deals with, in possibly an even better way than she even did," the insider continued.
Meanwhile, Mallette has been named in several headlines surrounding her son lately, including one by the Sun suggesting she was asking for prayers on Bieber's behalf.
"I didn't do any interviews with The Sun. Why is everyone saying I did," she wrote on Twitter. "Gossip writers making things up? Shocker!!"
The report Mallette referred to had quoted Mallette saying: "I think so many people go into the entertainment industry with amazing Christian roots and they get influenced somehow. I ask that people keep me and Justin in their minds. I pray for him every day."
Despite the various reports today, Mallette sat down with The Christian Post in July when she admitted that her son "wants space" from her. As a result, she decided to go forward with writing "Nowhere But Up."
"I have been sharing my story since before Justin started his career, he has heard it so many times over years, and so when he turned 18… He wants some space, so I'm going to do a little but of the things I want to do," Mallette explained to CP.
Read more about "Nowhere But Up" at The Christian Post.