PCUSA clergy candidates claim exam question on violent Bible passage 'causes harm'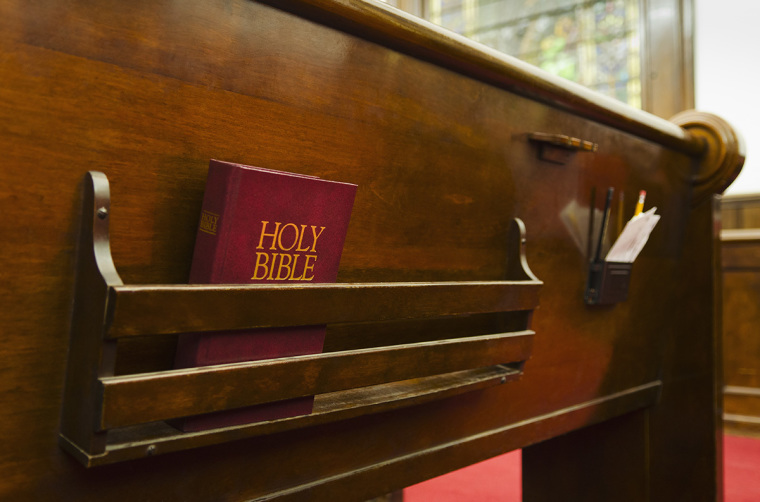 A group of ordination candidates in the Presbyterian Church (USA) have taken issue with an exam including a violent passage from the Bible, claiming that such content may "cause harm."
Recently, the Presbyteries' Cooperative Committee on Examinations for Candidates, the permanent PCUSA committee tasked with overseeing the exams process for clergy candidates, oversaw an exam in which test-takers had to exegete (or interpret) a Bible passage.
The passage for that particular exegesis exam was Judges 19, which centers on a violent group sexual assault and death of a concubine. This injustice led to war among the tribes of Israel.
Usage of the passage prompted outrage from some, who believed that using a sexually violent part of Scripture for the exam ran the risk of retraumatizing victims of sexual assault.
A petition posted to Change.org by the Rev. Elana Keppel Levy of Oklahoma, a survivor of sexual assault, has garnered more than 1,000 signatories as of Tuesday morning.
"While it is a vital skill for pastors to be able to interpret, teach, and preach from scripture, stories that feature extreme violence and sexual violence cause harm for both test takers and readers," reads the petition.
"Those who have experienced violence and sexual violence often suffer from PTSD for years, if not the rest of their lives. Being forced to read and intensely focus on stories like this is likely to be a trauma trigger."
The petition adds, "Christ tells us that his yoke is easy and his burden is light. Our examinations must not cause fear and harm."
"We are asking for a formal apology from the Presbyteries' Cooperative Committee on Examinations for Candidates and a commitment from that committee to agree to oversight from a person or persons who have authority to act to prevent such harm from ever happening again," the petition added.
The Rev. Robert Lowry of Arkansas, who chairs the committee, told Presbyterian News Service in an interview last week that the Judges 19 passage was selected as a way to help prepare future clergy for ministry in the modern church.
"A reality in the church today is pastors have to be equipped to engage with the parish they serve on issues that might not have been talked about 20 or 25 years ago, including sexual violence and violence in general," Lowry said. "Scripture provides a rich narrative that touches on the fullness of the human experience."
Lowry also told PNS that the point of the exam is "to invite candidates to demonstrate how their preparation and pastoral call intersects with their acquired knowledge. It takes a great deal of thought and effort to write the questions."
"In the end, the collective wisdom was that this issue was of sufficient importance to use a question like this on the ordination exam," he added. 
Citing U.S. Department of Justice data, the Center for Family Justice reports that one in four women and one and six men are sexually abused in their lifetime. 
"This issue is not abstract for members of our church or members of our society; it is personal," Levy wrote in the petition. "As a church, we absolutely have a duty to care for those who have been victimized, to advocate for justice, to learn how to heal spiritually, and to wrestle with biblical texts. Ensuring that candidates have a trauma-informed education about how to deal with and respond to these matters is crucial. However, this will not be effectively accomplished in a high pressure, high stakes examination."
The committee will officially respond to the petition during the PCC's annual meeting in March.
"During our annual meeting, we will talk about the issue in a more fulsome way than social media or throwing together a Zoom call would allow," Lowry said. "We believe this is an issue of great importance to the church and has intersected other important issues. We will take time at our annual meeting to focus on the questions that have arisen this week. We are doing that not to delay the conversation, but because we feel it is important enough to have in person."