'Anti-trans': PCUSA demands Kentucky gov. veto bill protecting kids from bodily mutilation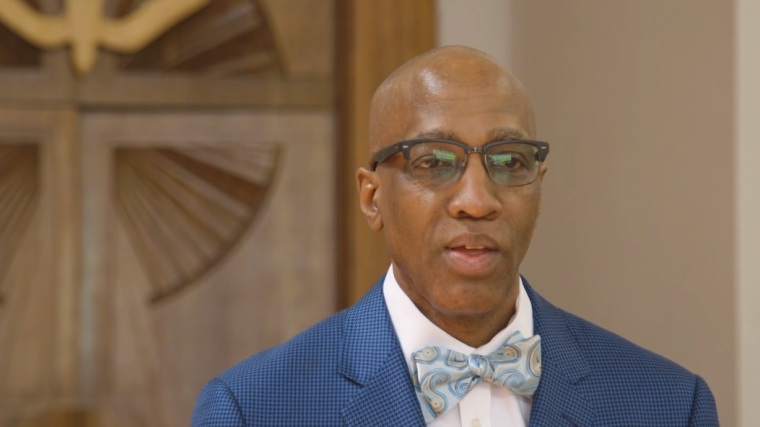 The head of the largest Presbyterian denomination in the United States has called on Kentucky Gov. Andy Beshear to veto a bill that would, among other things, ban the bodily mutilation of youth expressing confusion about their sex.  
The Rev. J. Herbert Nelson II, stated clerk of the General Assembly for Presbyterian Church (USA), which is headquartered in Louisville, released a statement Thursday calling on Beshear to veto the recently passed legislation.
Nelson claimed that the legislation would "have an overwhelming negative impact on transgender youth across the state" and "deny the rights of transgender siblings of God."
"The General Assembly of the Presbyterian Church (U.S.A.) strongly affirms the human rights of lesbian, gay, bisexual, queer, and transgender people," Nelson said. "The assembly affirms the full dignity and humanity of transgender people, their full inclusion in all human rights, and their giftedness for service. The assembly affirms the church's obligation to stand for the right of people of all gender identities to live free from discrimination, violence, and every form of injustice."
Earlier this month, the Republican-controlled state Legislature overwhelmingly passed Senate Bill 150, which includes multiple provisions regarding the experimental procedures being done on youth struggling with gender dysphoria. Such practices include prescribing puberty blockers, high opposite-sex hormones, chemical castration, physical castration and elective double mastectomies on young girls. Other surgeries entail removing skin and tissue from a girl's thigh or forearm to create a fake, flaccid penis that doesn't function. 
Regarding education, the bill prohibits the Kentucky Department of Education from requiring school faculty to have to use the chosen pronouns of trans-identified youth, a ban on the studying of "gender identity, gender expression or sexual orientation," and requiring students to use restrooms and locker rooms designated for their biological sex rather than their chosen sexual identity.
Additionally, SB 150 bans healthcare providers from performing sex-change surgeries or prescribing puberty blockers to minors with the intention of stunting their natural development in an attempt to look more like the opposite sex.
The legislation exempts from this ban situations such as treating a "minor born with a medically verifiable disorder of sex development, including external biological sex characteristics that are irresolvably ambiguous" or "minor needing treatment for an infection, injury, disease or disorder that has been caused or exacerbated by any action or procedure prohibited" by the law.
"Our job is to protect children, and that's what we're doing here," said Republican House Speaker Pro Tempore David Meade, according to The Associated Press.
"Surgery or drugs that completely alter their life, and alter their body, is not something we should be allowing until they are adults."
For their part, the American Civil Liberties Union of Kentucky has denounced the legislation, and has openly considered legal action against SB 150 should it become law, noted the AP.
The American College of Pediatricians, which describes itself as a "national organization of pediatricians and other healthcare professionals dedicated to the health and well-being of children," has identified the side effects of puberty blockers as "osteoporosis, mood disorders, seizures, cognitive impairment" and sterility. Potential longterm impacts of cross-sex hormones include "an increased risk of heart attacks, stroke, diabetes, blood clots and cancers across their lifespan." 
Other than Florida, states that have banned some or all sex-change procedures for minors include: Alabama, Arizona, Arkansas, Mississippi, South Dakota, Tennessee and Utah. Texas' Commissioner of Family and Protective Services Jaime Masters and the state's Republican Attorney General Ken Paxton have issued formal opinions characterizing the procedures as a form of child abuse. 
Polling has consistently shown that most Americans support banning sex-change procedures for minors. A survey released by Rasmussen Reports last month measured approval of "legislation making it illegal to perform sex-change surgeries on minors" at 58% as 34% expressed disapproval of such laws. 
Summit Ministries, in conjunction with McLaughlin & Associates, has conducted multiple surveys over the past year examining public attitudes toward gender transition surgeries on minors. A poll conducted last spring found that 78% of Americans believe children should "be required to wait until they are legal adults" before undergoing gender transition surgeries, while just 9% thought children with gender dysphoria "should be encouraged to undergo permanent gender alteration." 
Last year, the legislature overrode Beshear's veto of Senate Bill 83, or the "Fairness in Women's Sports Act," which mandated that students can only participate in sports corresponding with their birth sex.