Pennsylvania Megachurch Votes to Leave PCUSA for Theologically Conservative Presbyterian Group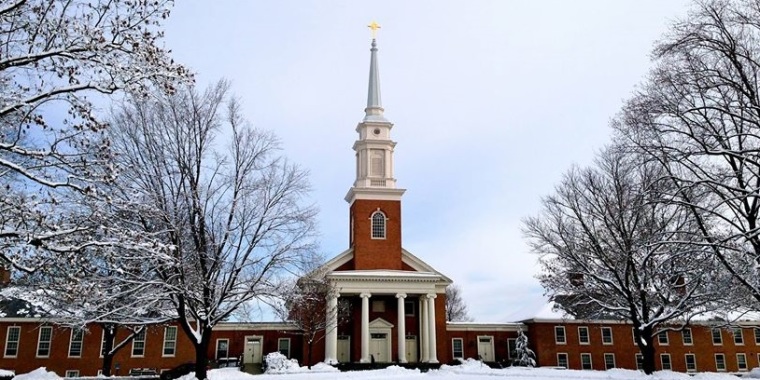 A Pennsylvania megachurch's congregation voted overwhelmingly Sunday to leave Presbyterian Church (USA) over theological differences on homosexuality and gay marriage.
About three-quarters of First Presbyterian Church of Bethlehem approved the measure yesterday that involved leaving PC(USA) for the more theologically conservative Evangelical Covenant Order of Presbyterians.
In a Facebook post to their official page, FPC Bethlehem noted that the measure to seek dismissal passed with 76.5 percent of the 1,048 voting members present approving it.
"We look forward to moving forward and recommitting ourselves to our first priority — continuing our 140-year commitment to Jesus Christ and serving the Lehigh Valley," posted FPC Bethlehem.
"We hope that all members — no matter how they voted — will be a part of this next exciting season of our church's future."
In June of last year, the leadership, or Session, of FPC Bethlehem voted 19-1 in favor of beginning a discernment process for leaving PC(USA).
At issue was the increasingly pro-LGBT direction of the Mainline Protestant denomination, which had already prompted hundreds of other congregations to seek dismissal.
"Your Session has been in active prayer, discernment, study and congregational discussions concerning the changes in direction of the PC(USA), especially the broad changes in theological interpretation and practices which it has continued to encourage," stated the Session in a letter from last year. "Session has observed this denominational drift for 20 years or more but has worked on these matters with heightened concern and diligence for the last five years."
FPC Bethlehem belonged to the Presbytery of Lehigh, a PCUSA regional body. While initially the two entities cooperated regarding the discernment process, differences arose over implementation.
Earlier this month the church opted to file a complaint against Lehigh Presbytery before the Northampton County Court of Common Pleas.
"This has been a difficult process that has taken its toll on our congregation. We believe this action gives us a light at the end of the tunnel. In America we are blessed with a civil court system that is designed to protect legal rights of all, including churches," stated FPC Bethlehem.
"In this spirit, and not from spite or malice, we are seeking an appropriate legal ruling to clearly delineate the congregation's civil rights regarding property ownership as we progress towards affiliation with ECO."
In response to the litigation, Lehigh Presbytery filed a counter complaint last week stating that FPC Bethlehem could not leave the denomination.
Jackie H. Etter, executive director of FPC Bethlehem, provided The Christian Post with a statement last week about the legal situation, referring to the Presbytery's actions as part of their "unhealthy efforts to control the decisions and property of local congregations."
"Their actions, including ending the dismissal process and rescinding the contract of our new senior pastor, are the latest of these efforts that are happening across the country," read the statement in part.
"These sad efforts have been largely unsuccessful in most settings, and we expect their efforts to fail as well here in Bethlehem."
As of Monday morning, the FPC Bethlehem announcement on Facebook of the vote's results has garnered over 100 likes, more than 25 shares, and over a dozen mostly positive comments.