People Outraged as Google Home Identifies Buddha, Muhammad and Satan but Not Jesus Christ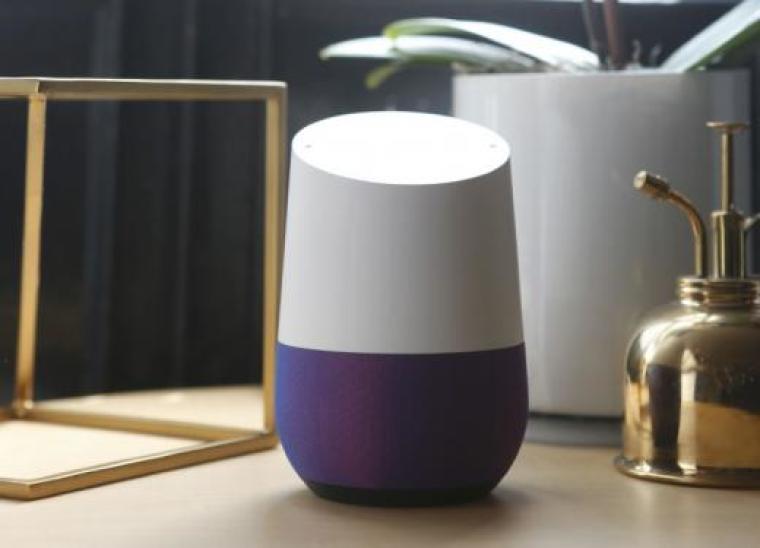 A follow up to this article including Google's response can be read here. 
Smart Audio technology, such as Google Home and Amazon's Alexa, has quickly become the dominant go-to source of information for this generation but some consumers are now speaking out about the fact that Google Home devices refuse to share information on Jesus Christ.
Google Home is a new self-proclaimed "powerful" speaker and voice assistant. The device can play your music, call your friends, and answer almost any question that can be found on the web. However, when asked who is Jesus, Jesus Christ or God the smart speaker says it does not know the answer.
"Sorry, I'm not sure how to help" or "My apologies I don't understand," Google Home responds.
What has some people up in arms is that if you ask the device who other religious figures are such as Muhammad, Buddha and even Satan the device gives a full breakdown on what it has found on the web.
Television producer, author, and speaker David Sams took it upon himself to compare the answers of his Google Home and Amazon's Alexa during a Facebook Live video. He showcased that the Amazon device pulled up the online information on Jesus while Google Home still claimed it did not have anything to say about Jesus.
"I even asked Google who is David Sams? Google knew who I was, but Google did not know who Jesus was, Google did not know who Jesus Christ was, and Google did not know who God was," Sams told the local Nashville Fox 17 News. "It's kinda scary, it's almost like Google has taken Jesus and God out of smart audio."
"I don't know if there's some kind of wizard making these decisions or if it's some kind of oversight," Sams added. "But whatever it is, they need to address it immediately."
According to NPR and Edison Research, one in six adults in America (or around 39 million people) now own a voice-activated smart speaker.
Although other Google devices pull up a description of Jesus and God there has been no response from the company on why Google Home does not. The speaker does reference Jesus, though, when asked about the Last Supper or Saint Peter.
Nashville resident Martin Collins told the news outlet that he thinks this feeds into a bigger problem of political correctness.
"They took prayer out of schools, they think just taking Jesus out of everything is politically correct these days and I think that's the stem of a lot of our problems," Collins maintained.
As reported on The Christian Post last year, Amazon's Echo assistant named Alexa was also under fire for reportedly responding to the question "who is Jesus Christ" by replying that He "is a fictional character."
Conservative media personality Steven Crowder posted a video online showing Amazon's Alexa calling Jesus a "fictional character." But many others argued that their Alexa just pulled up the web description of Jesus.
"We have plenty of tweets and videos from people who asked it the question and they got the exact same answer," Crowder said on his program.
As seen in Sams' video, the Alexa issue might have been resolved but people are now demanding Google Home give Jesus fair treatment.
Follow Jeannie Law on Twitter:
@jlawcp