'Perfection': Woman Claims to See Jesus on Crab Shell After God Spoke to Her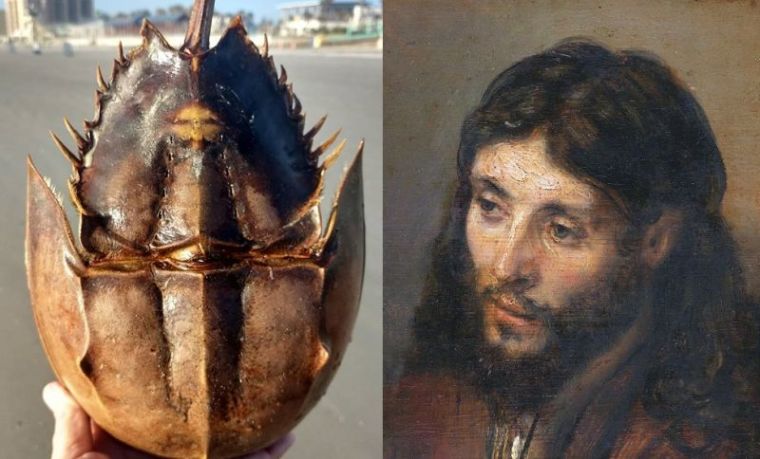 A Florida woman says she's now filled with hope after an impression of Jesus resembling famous Dutch artist Rembrandt's 1648 "Head of Christ" painting appeared on the shell of a horseshoe crab after God spoke to her and promised "perfection."
The woman, Cathy Rader, told WKMG-TV that she had been going through a difficult time when a friend gave her the shell she found on Canaveral National Seashore in New Smyrna Beach. At that point, Rader said she noticed nothing special about the shell.
"I looked at it and said thank you very much. I took it home and washed it out and set it on my front porch to dry," she explained.
A few days after she got the shell, Rader says she was doing her morning devotionals when God spoke to her.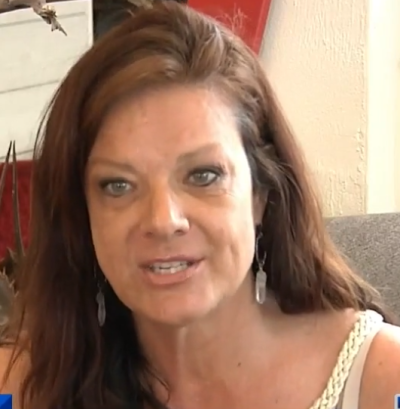 "I was doing devotionals that I do in the morning and God spoke to me and said, 'If you will wait, I will give you perfection,'" Rader said.
Soon after that divine interaction Rader said she noticed what she says looked like an image of Christ.
"I went past it and I noticed something and I looked back and it looked like the face of Jesus. I kind of chuckled to myself and said, 'That's funny, it kind of does,'" she said.
As time went by, the crab shell increasingly got lighter and began to look like Rembrandt's "Head of Christ."
"I knew immediately that after I saw His face and I Googled the Rembrandt painting, I go, 'Oh my gosh, that's the face!'" Rader said. "I just feel so humbled."
She now believes that God was trying to tell her something through the crab shell.
"It's a sign. It's absolutely a sign!" Rader said.
Rader said she had been having trouble trying to publish her photography book about New Smyrna Beach but she felt like God was telling her to just wait.
"All my devotions every day would say, 'Wait on me, I got this, wait on me,' and then I got this incredible gift. It was shown to me when it was supposed to be shown to me," she said. She further noted that when she turns the image upside down, she also sees the image of an angel.
Even though the horseshoe crab has a hard shell and numerous appendages with claws, it is not really a crab, according to USF College of Marine Science. Horseshoe crabs belong to the phylum, Arthropoda, along with crabs, insects, and other invertebrates with jointed legs, but their closest living relatives are spiders and scorpions.