Performance Artist Who Raised $1 Million for Charity Paints Stunning Image of Christ in Minutes
NEW YORK — Performance artist David Garibaldi, who accomplished his goal of raising $1 million for charity by age 30, wowed a Christian audience Tuesday when he brought to life in a matter of minutes a stunning image of Jesus wearing a crown of thorns.
Garibaldi, who describes himself as "a performance painter on the go with a few things to say," definitely gave his onlookers something to talk about when he created two works of art from scratch before thousands of Christians gathered at Radio City Music Hall in New York City last night.
The Sacramento, California, artist first painted a radiant image of a man carrying a child, with the child's head resting on the man's shoulder. That image, like the stunning painting of Christ, unfolded in a matter of minutes as audience members "oohed" and "aahed" at Garibaldi's unfolding work.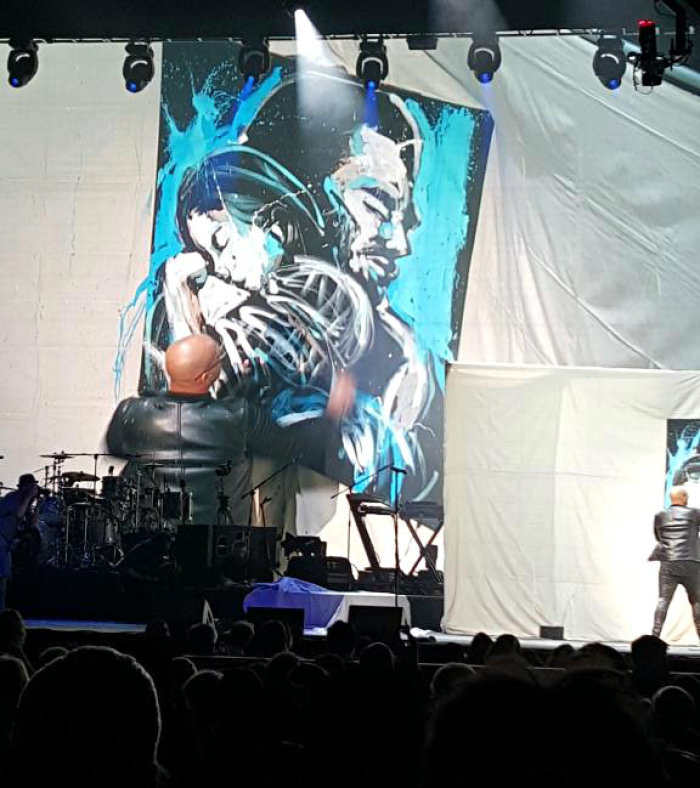 What brought on the "hallelujahs," however, was when Garibaldi picked up his brush and a new set of paints and got to work on his second image.
At first, it wasn't quite clear what would emerge from Garibaldi's playful dance, quick strokes and colorful hues.

But then, minutes later, he turned the painting upside down ... or right-side up. It was clear what — or who, Garibaldi was painting.

The thousands of Christians from the New York Tri-State area that were gathered in the concert hall went wild, erupting in applause and some of them yelling, "Hallelujah!"
Garibaldi, who has performed at Joel Osteen's Lakewood Church, at Bill Hybel's Global Leadership Summit and for audiences around the world, has described his work as a "gift" that he likes to use to inspire people.
It was just a few years ago that the artist accomplished his goal of raising $1 million for various charities by the age of 30.
Garibaldi, who actually raised the vast sum through various show engagements a year early, explained of his venture: "It was more than just doing good. It was about using my gift to create a platform to benefit and inspire people."
His performance Tuesday night at Radio City Music Hall was a part of the NYCityFest campaign organized by local Christian leaders and the Oregon-based Luis Palau Association.