Peru Bishops Reject Therapeutic Abortion for Gender Equality Decree as 'Immoral, Unconstitutional'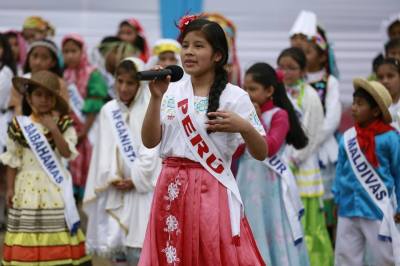 The Peruvian Episcopal Conference has rejected the implementation of a national plan for gender equality that for the first time ever opens the doors to therapeutic abortions, calling it both "immoral" and "unconstitutional."
Fides News Agency stated on Wednesday that the bishops are "turning to the Catholic faithful, citizenship and especially to the authority of the Executive, to express as follows: our firm rejection concerning this legislation that opens the door for the first time in the history of Peru, to abortion, that is to say, to the murder of an innocent human life. This ministerial regulation as well as being immoral is also unconstitutional and illegal."
The new decree allows abortions in certain cases, such as when a mother's health or life is in danger, and up to 22 weeks of pregnancy. The implementation of the National Technical Guide for therapeutic abortion, as it is called, is part of the National Plan for Gender Equality 2012-2017, which has set reduction of maternal mortality among its objectives.
"To be applicable, abortion should be the only way to save a mother's life or avoid serious and permanent damage to her health," Health Minister Midori de Habich said over the weekend.
De Habich added that theoretically, abortion in such cases had been permitted since 1924, but was never practiced because of a lack of treatment protocol.
Peru's bishops have argued that both the pregnant mother and the unborn child have the same right to life, and must be protected by the State. The Bishops said that the Ministry of Health "has ignored the will of the majority of Peruvians who have expressed the defense of life and the rejection of abortion."
Peru This Week noted that some women's rights activists, such as the Center for the Promotion and Defense of Sexual and Reproductive Rights, have called the new guidelines a "vindication of the rights of women."
Cardinal Juan Luis Cipriani, Archbishop of Lima, has warned, however, that the legislation for therapeutic abortion "is a guide to kill."
"This is an open door for payments and bribes to be made to medical committees, because we know how Perú is," Cipriani said.
"Textually [the guide says], that any kind of maternal health problem can be covered by this guide, as long as it puts the woman's life at risk or causes a very serious or permanent threat to her health. It can't just be any problem, that's not valid."
The CIA World Factbook notes that over 81 percent of Peru's population is Roman Catholic, while another 12.5 percent is Evangelical.