Phil Thornton Exclusive: eOne VP Talks Faith, Pushing the Envelope in Gospel Music, 'R&B Divas' Challenges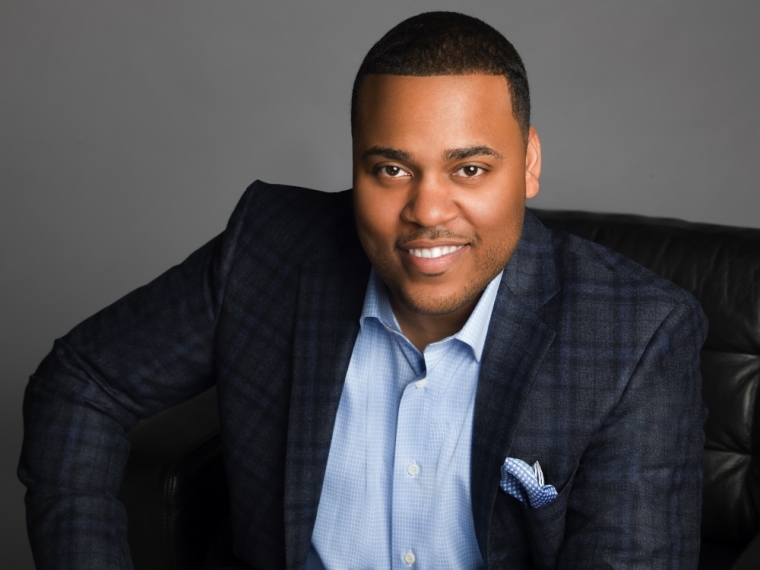 Phil Thornton is doing more than just overseeing gospel artists as the vice president and general manager of Urban Inspirational at Entertainment One Music. The entertainment industry executive has found a way to bridge the gap between Christian culture and the secular world one music artist and television show at a time.
Thornton has helped redefine the figurative box that gospel music once occupied, helping to usher in new sounds with songs like Erica Campbell's "I Luh God" and the reunion of Destiny's Child members Beyonce Knowles, Kelly Rowland and Michelle Williams on "Say Yes." The eOne executive remembers when "Say Yes," premiered on "Good Morning America" and even atheists were tweeting about wanting to buy the song on iTunes.
"If (people) bought nothing else gospel this whole year, the fact that they have a song on their iTunes or library celebrating Jesus, that's what it's all about. I want to make it feel cool, because it can," Thornton told The Christian Post. "It doesn't have to be downtrodden and stale. That's my goal is to keep providing great music and to give artists a platform to keep pushing their message and ministry."
The entertainment mogul has a unique ear for music that he has honed since adolescence when he landed an internship at WOWI-FM in Virginia at the age of 12, and interned at Arista Records at the age of 15, where he got to work with the likes of music legends such as Notorious BIG, Whitney Houston and Aretha Franklin.
Now, over 20 years later, Thornton's passion for gospel music and musical prowess has enabled him to lessen the divide between secular and Christian entertainment.
"I'm just so tired of it being separate. I'm a person (who has) a footprint in gospel, Christian but also the mainstream," Thornton told CP. "So I just say, how do I bring those worlds together? I love bringing those two worlds together, especially when people in their heart, everyone is in the same place and the same space."
While Thornton has managed to bridge that gap by bringing gospel artist Jonathan McReynolds together with R&B artist India Arie for a collaborative record, he also makes sure to celebrate industry veterans like Shirley Caesar who his label just re-signed. While he has proven to be a powerful voice in the gospel music industry, Thornton is also a successful television executive who has production credits in shows like the "R&B Divas" franchise, "Hollywood Divas," and "It's A Mann's World" starring singer Tamela Mann and her fellow actor husband David Mann.
Now that he's gearing up to shoot season two of "It's A Mann's World" for BET, Thornton said the show was a high priority for him that came second only to his work with eOne music.
"For me, it's putting more positive images of families in the world. Not to discount or discredit any other shows that I'm a part of, but when I grew up we had 'The Cosby Show,' 'Family Matters,' 'Full House' and all of these great sitcoms that showed sometimes adversity but always a resolution in the end," he said. "You fell in love with the characters, so that's why I would say 'A Mann's World' would probably be my number two. Those would be two things that are near and dear to me at this point."
Still, Thornton has his hand in multiple pots and is working on developing a reality television show with a gospel ensemble cast, and another show centered on dance with famed choreographer Laurieann Gibson. Although he has managed to seemingly cement his name in the small screen world with the same level of success that he has achieved in music, television production has also come with it's fair share of challenges.
As a Christian, Thornton lists "R&B Divas" as one challenging project that he has had to lean on his faith to overcome. The executive producer of the Atlanta and Los Angeles based shows admits that some of his relationships with the cast members on the show has been challenged throughout the years.
"It's kind of challenged my relationships with some of the ladies, some which I have known for years, because they have a perception that we're the producers and we're manipulating things. That's so far from the truth," Thornton asserted. "So I've definitely had to lean on my faith and there's been so many times where I've prayed about how to handle it. Somewhere along the lines some people have turned this show on and off camera into something which was not what I initially signed up for."
At a young age, Thornton knew his purpose centered around the world of entertainment and first knew that he gravitated toward pursuing a relationship with God in that capacity when he heard Kirk Franklin & the Family's "Why We Sing" as a teenager. Now, he's working to push the envelope to get the message of God to the masses.
"I'm very vocal and adamant about having artists that aren't afraid to go beyond the church walls. We need something in our life that we can listen to Monday through Saturday," Thornton told CP. "That's my goal in pushing and marketing and promoting music that you can listen to every day of the week, not just Sunday."
For more information about Phil Thornton, please click here to visit his Twitter page.