Photo of Nicolas Cage as Rayford Steele on the Set of New 'Left Behind' Movie
Nicolas Cage, star of such films as "National Treasure," "Adaptation" and "Face/Off," was photographed on the set of the new "Left Behind" movie in which he portrays Captain Rayford Steele — and the award-winning actor was not only caught on the set in character, but also goofing around.
Cage, reprising the role played by Brad Johnson in the previous "Left Behind" movies, was caught in the cockpit looking very dramatic: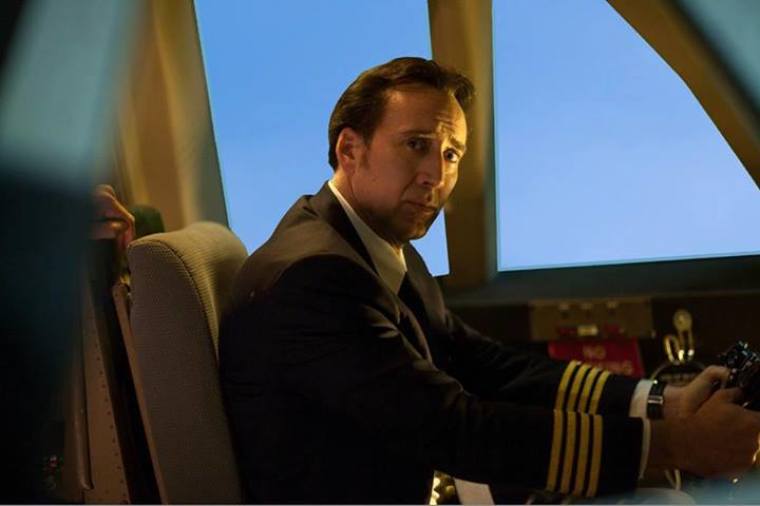 Cage also found the occasion to photo-bomb a shot of producer Paul Lalonde's daughter: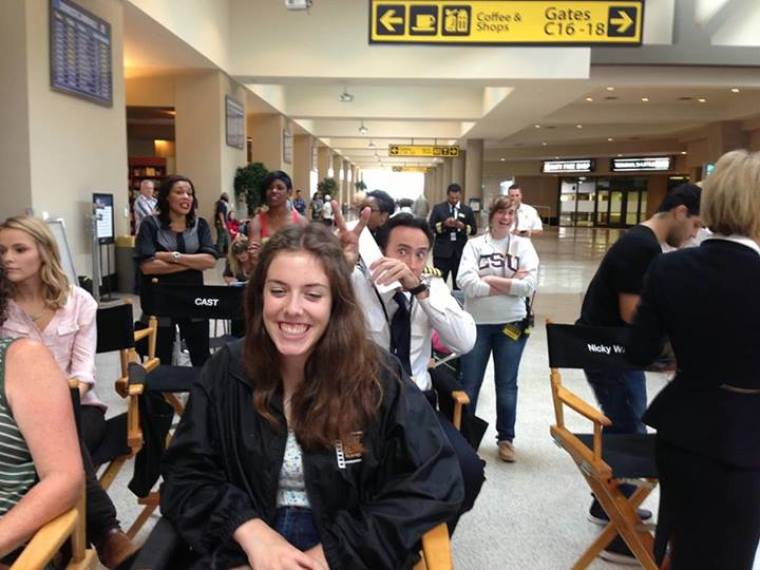 The "Left Behind" movie, scheduled for a 2014 release, is based on the popular book series of the same name by Tim LaHaye and Jerry B. Jenkins. The Bible-inspired apocalyptic series sold more than 65 million copies and was adapted into three films, written and produced by Paul Lalonde.
Lalonde is also producer of the new "Left Behind" film and co-wrote the script with John Patus. Michael Walker and Ed Cyldesdale are also producers, along with executive producers Jason Hewitt and J. David Williams. Vic Armstrong directs the film, which was shot in Baton Rouge, La.
In addition to Nicolas Cage, "Left Behind" stars Chad Michael Murray (Buck Williams), Cassi Thomson (Chloe Steele) and Nicky Whelan (Hattie Durham). Lolo Jones, Jordin Sparks, Quinton Aaron, and several others also make appearances in the Stoney Lake Entertainment film. It was recently announced that "Back to the Future" mom Lea Thompson had signed on to portray Rayford Steele's wife, Irene Steele.
The film synopsis from Stoney Lake Entertainment:
Without warning, millions of people around the globe simply vanish.

All that remains are their clothes and belongings … and an overwhelming sense of terror. The vanishings cause unmanned vehicles to crash and burn.

Emergency forces everywhere are devastated. Gridlock, riots and looting overrun the cities. And there is no one to help or provide answers. In an instant, the earth has been plunged into darkness.

For RAY STEELE, the pilot of a jumbo jet, it means trying to calm his hysterical passengers who saw loved ones vanish before their eyes.

It also means trying to land his damaged plane when every airport is jammed with burning wrecks, all while wishing that he could talk to his family one last time.

For BUCK WILLIAMS, the world-renowned journalist trapped at 30,000 feet, it means a struggle to understand the incomprehensible, the most devastating event in history.

And for CHLOE STEELE, Ray's daughter back on the ground, it means trying to find her mother and brother.

Lost in a world of chaos, she is forced to head home through a world where despair and rage rule the day.

This is the story of the Rapture, the story of those LEFT BEHIND.
More information about "Left Behind" can be found at the official movie website: www.leftbehindmovie.com