Historic Minot Flood Claims Thousands of Homes, Businesses (Photos)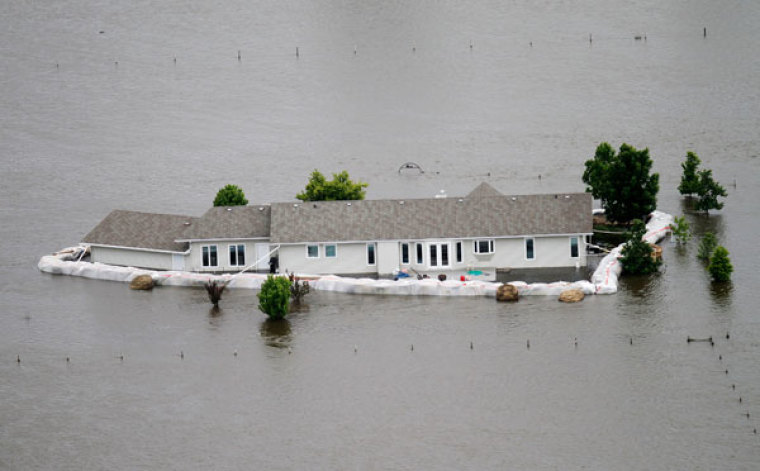 The epic Minot, North Dakota flood is in full-destructive force Friday, already flooding some 2,500 homes before the day ends. Another 1,500 homes, or a total of about 4,000 homes, are projected to be flooded by the end of Friday. About 11,000 people, or a quarter of Minot's population, have been evacuated.
At 11:30 a.m. Friday, the National Weather Service's Broadway bridge gauge read 1,558.3 feet. The Souris River is predicted to crest at 1,564.6 feet at 1 a.m. Sunday. This weekend's flood will be the biggest flood in the history of Minot, breaking the 1881 record of 1,558 feet.
"It's really tough to see," said Sen. John Hoeven (R-N.D), who is originally from Minot, to The Herald. "I see homes of people I've known since I was a little kid, places that I've been many many times in the city and outside the city – and now they're underwater."