Pioneering pro-life icon who inspired Lila Rose, other leading activists dies after heart attack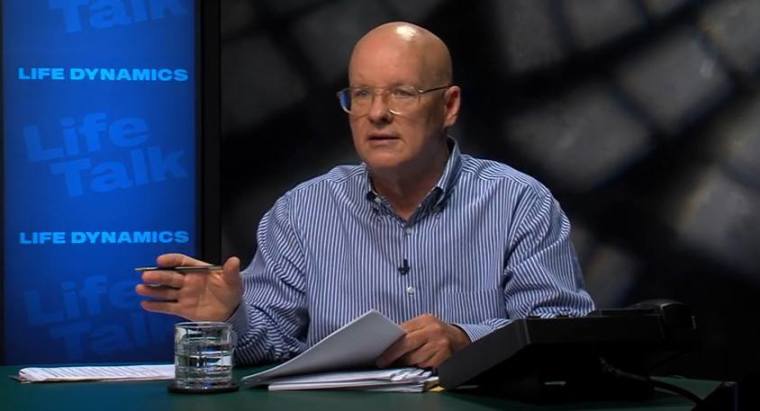 A pro-life advocate known for exposing abusive, unlawful practices in the abortion industry and inspiring a generation of activists has died at 74. 
Mark Crutcher, a pro-life leader and president of Life Dynamics, a group that has conducted undercover investigations and reported on numerous cases of abortion facilities covering up child sex abuse, died Thursday after suffering a heart attack on Sunday, his wife, Tulane, confirmed. 
In an interview with The Christian Post, Tulane Crutcher said her husband began working full-time in the pro-life movement in the late 1980s, training "thousands of people" in debating the issue through his seminars. In 1992, he started Life Dynamics.
She highlighted a documentary her husband released in 2009 titled "Maafa21," which examined the abortion rate among minority populations, arguing that the eugenics movement was behind the creation of Planned Parenthood, the nation's largest abortion provider.
Crutcher said she wants her husband to be remembered as a "loving, tireless warrior for the babies and their mothers, and as a loving father and husband." 
"He loved our daughter to pieces," she said. 
Visitation hours are scheduled for Monday at DeBerry Funeral Home in Denton, Texas, between 5 and 7 p.m.
Researcher Michael New, an assistant professor of social research at The Catholic University of America and associate scholar at the pro-life research organization Charlotte Lozier Institute, praised Mark Crutcher's "first-rate investigative work." New stated that Crutcher's work exposed a "tremendous amount of misconduct in the abortion industry."
New pointed to Crutcher's book Lime 5, published in 1996, which addressed cases of medical malpractice and sexual abuse cover-ups taking place inside abortion facilities. 
"I remember reading this book when I was in college," New told CP in a Friday statement. "The book is filled with tragic examples of lives lost and irreparably harmed due to abortion facility misconduct."
In February and March of 2002, Life Dynamics conducted an undercover phone survey of 813 of the 906 abortion facilities the organization identified as being a part of Planned Parenthood and the National Abortion Federation.
On the phone calls, an adult woman pretended to be a 13-year-old girl seeking an abortion after a 22-year-old man impregnated her. The pro-life group posted the tapes online of numerous clinic workers failing to act as mandatory reporters, sometimes even instructing the undercover operative not to provide them with more information. 
In April 1997, Life Dynamics began a 31-month investigation into the marketing of fetal body parts from elective abortions. In 2000, the organization released a report alleging how abortion facilities sometimes circumvent restrictions on donating fetal body parts to gain a profit. 
One of the arguments presented in the report is that there is a lack of regulation surrounding site fees and retrieval reimbursement, which Life Dynamics contends leaves wholesalers free to set the fee at "any amount." 
The legacy of Crutcher and his organization's efforts to educate the public about abortion and abortion industry practices was remembered fondly by several pro-life advocates. 
"Mark Crutcher was a pro-life icon who spent his career exposing the truth about the abortion industry's Nazi and eugenic roots and the trafficking of fetal remains," Terrisa Bukovinac, founder and executive director of the Progressive Anti-Abortion Uprising, told CP in a Friday statement. 
"His bravery was an inspiration, and his impact on the movement is undeniable. May he rest in peace."
Lila Rose, founder and president of Live Action, a nonprofit advocacy group that educates the public about pro-life topics and exposes harmful abortion industry practices, mourned Crutcher's death, calling him a "pro-life hero." 
"Mark's pioneering work helped inspire my original investigative reporting that served as a foundation for Live Action," Rose tweeted Thursday. "He was passionately & selflessly devoted to the most vulnerable. Rest in peace Mark." 
Since 2007, Live Action has conducted various undercover investigations, documenting abortion facility employees covering up sexual abuse or human trafficking and lying to pregnant women about their unborn child's development.
Footage of a recent undercover operation, which the pro-life organization released in June, purports to show a nurse telling Live Action's investigator that she needed to take Xanax before meeting with the abortionist to provide consent. 
The investigation took place at Cesare Santangelo's Washington Surgi-Clinic, a facility featured prominently in the news last year after PAAU activists reported recovering the remains of over 100 babies aborted at the clinic. The group has consistently called for an investigation into the deaths of five aborted babies they recovered, believing that the abortion procedure may have violated the law.