Pit Bull Turns on Owner After He Orders Dog to Bite Woman He Allegedly Kidnapped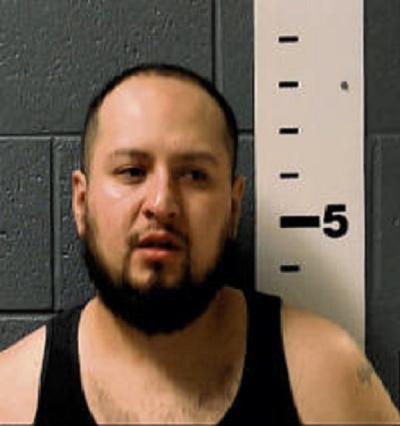 In a biting case of poetic justice last week, a Las Cruces, New Mexico, man who police say ordered his pit bull to bite a 26-year-old woman he was allegedly holding against her will, ended up being the recipient of the dog's bite instead, allowing the young woman to escape from his clutches.
A release from the Doña Ana County Sheriff's Office said the alleged kidnapper, Gabriel A. Garcia who shares a house with his father, was arrested last Friday.
The victim told police that she met Garcia at a party where he took her car keys. He later connected with her on Facebook with an offer to return the keys and she agreed to meet him to collect them.
Once they reconnected in person, however, instead of handing over the key, Garcia bought alcohol and took her to his home. About 10 p.m., the woman asked Garcia for her keys and he refused to hand them over and made sexual advances toward her.
Realizing she was in trouble, the woman devised a plan to distract Garcia long enough to call the police and it would have failed miserably had the dog not intervened.
"The victim tried to distract Garcia by asking him to join her on the front porch for a cigarette. Investigators say she then asked Garcia to go back inside the residence to get them some beer. When he went inside the home, the victim called 911," said the release.
"Overhearing the conversation, Garcia became agitated and reportedly pushed the woman down a flight of stairs before ordering his pit bull terrier to bite the woman. The dog turned on Garcia, biting him in the upper arm," it continued. "Garcia, who was reportedly enraged over being bit by his dog, grabbed a hammer and threatened the woman before allegedly dragging her by her hair to his bedroom, where he reportedly threatened to kill her with a rifle if she said anything about the incident."
The woman was only able to escape after she called 911 a second time when Garcia's father arrived home.
Garcia was taken into custody and charged with one count of second-degree kidnapping and two counts of aggravated assault with a deadly weapon and battery, according to the release. He's being held on a $25,000 secured bond.