Planned Parenthood's 'Abortion Empire' Is Falling Apart, Activist David Daleiden Says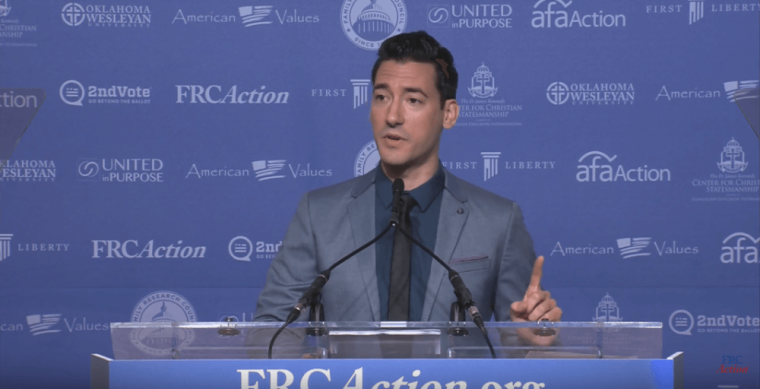 Planned Parenthood's "abortion empire" is a "house of cards" that is falling apart, according to Dave Daleiden, the man behind the series of undercover videos purportedly showing the abortion services provider engaging in illegal activity.
Last year, Daleiden and his California-based pro-life group the Center for Medical Progress released a series of videos showing Planned Parenthood officials engaging in assorted illegal activities, especially the sale of aborted baby body parts.
At a speech Saturday afternoon at the Values Voters Summit in Washington, DC, Daleiden spoke about the impact of his group's undercover video campaign against Planned Parenthood.
"Since the videos were released, 26 states, more than half the country, have moved to strip Planned Parenthood of its taxpayer subsidies and reassign that money to full-spectrum, mainstream community health centers," stated Daleiden.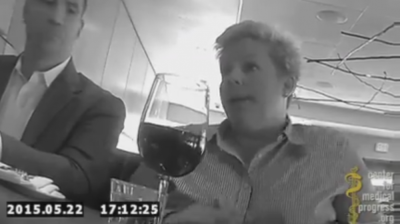 "And for the first time in history, Congress was able to put a bill on the president's desk to completely end Planned Parenthood's half-a-billion dollars in tax-payer support. The only thing we now need to zero out 50 percent of Planned Parenthood's income is the signature of a president who will listen to us."
Daleiden went on to tell those gathered at the Regency Ballroom of the Omni Shoreham Hotel that Planned Parenthood's "abortion empire" is collapsing.
"Planned Parenthood's house of cards is falling down. And as more and more details continue to come to light from the congressional investigation and others about their illicit body parts trade, Planned Parenthood's abortion empire will begin to crumble," continued Daleiden.
"They are nearly 50 percent of the entire abortion industry and do 330,000 abortions every single year. No organization is as responsible as Planned Parenthood for the extermination and the commodification of our unborn brothers and sisters."
Daleiden's remarks were part of the annual multiday gathering known as the Values Voters Summit. Begun in 2006 and organized by the Family Research Council, the Summit brings together socially conservative leaders, politicians, and activists.
"Values Voter Summit was created in 2006 to provide a forum to help inform and mobilize citizens across America to preserve the bedrock values of traditional marriage, religious liberty, sanctity of life and limited government that make our nation strong," noted VVS' website.
"It has drawn over 3,000 plus attendees from around the nation and foreign countries. Garnering national and international media attention, CNN named it 'one of the conservative movement's marquee annual events' and Sean Hannity called it 'the premier conservative event now in the country.'"
Daleiden's speech came weeks after charges made against him and fellow CMP member Sandra Merritt were dropped by a Texas judge in July.
"District Judge Brock Thomas dismissed the tampering with government records charge against 27-year-old David Daleiden and 63-year-old Sandra Merritt upon the request of the Harris County prosecutor's office," reported CBS News.
"Defense attorneys said the pair never should have been indicted. If they had been convicted of the felony charge, each could have been sentenced to up to 20 years in prison."