Planned Parenthood's New Parenting Guidelines Say Genitals 'Don't Make You Boy or Girl'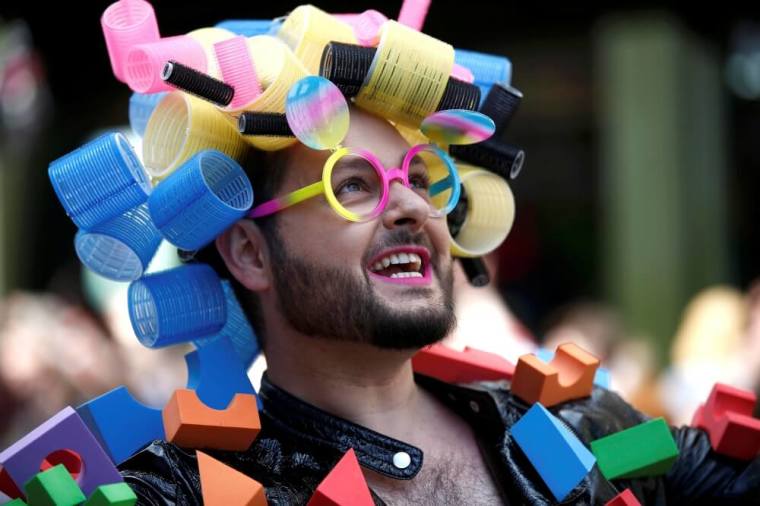 Planned Parenthood's updated guidelines for how parents should talk to their preschoolers about sex explains that genitals are not a determining factor into whether a child is a boy or a girl.
The nation's largest abortion provider and darling of the political left has updated advice pages on its website that aim to teach parents how to talk to their children about certain hard-to-discuss topics like sex, pregnancy, their bodies and gender identity.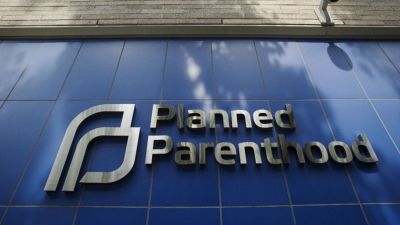 In a page titled "How do I talk with my preschooler about their body?" the abortion giant tackles the question of how parents should react when their preschoolers ask why males and females have different body parts.
"While the most simple answer is that girls have vulvas and boys have penises/testicles, that answer isn't true for every boy and girl," Planned Parenthood says. "Boy, girl, man, and woman are words that describe gender identity, and some people with the gender identities 'boy' or 'man' have vulvas, and some with the gender identity 'girl' or 'woman' have penises/testicles. Your genitals don't make you a boy or a girl."
The webpage continued by suggesting that parents tell their children that "most girls have vulvas and most boys have penises/testicles."
"You may want to emphasize that it doesn't matter too much what parts someone has — that doesn't tell you much about them," Planned Parenthood added. "But you can make that decision based on your values and how you plan to talk with your kid about gender as they grow up."
As pointed out by conservative media outlets, Planned Parenthood's new parental guidelines differ from the older version of the organization's parental guidelines for talking to kids about sex and sexuality.
The old Planned Parenthood guidelines suggested that parents should respond to their children's questions about different genitals by stating: "Boys have penises and girls have vulvas."
One example the older guideline offered showed how a mother could respond when her son asks about her body parts.
"I'm a woman — a girl who is all grown up — so I have a vulva instead of a penis," the old guideline read. "And you're a boy, so you have a penis instead of a vulva."
Planned Parenthood's new guidelines also advise parents how they will know when their son or daughter is transgender. 
"[Y]our kid figures out what their gender is really early on — and they'll usually tell you. So in preschool and in early elementary school, trans kids are starting to realize that they're not the gender everyone said they were when they were born. They may want to be treated like a different gender," a Planned Parenthood webpage addressing how parents should teach their elementary school-aged child about "identity," states. "You may not be sure what to say or think if your kid tells you something like that. We can help you understand what it means and what to do next."
"No matter what your kid's gender identity is, you can support them in making their own choices," the guideline continues. "Allow and encourage your kid to follow their interests and try different hobbies and activities. Use books, movies, or TV to point to role models that defy gender stereotypes (think: LGBTQ people, female athletes or mechanics, male dancers or nurses, etc.)."
Furthermore, the guideline explains that "asking transgender and gender nonconforming people about their bodies is NEVER okay."
"Gender identity isn't about what kind of anatomy you have," the guideline asserts.
Planned Parenthood's new parenting guidelines come as some Planned Parenthood clinics have begun to provide transgender hormone services, such as male-to-female and female-to-male hormone therapies. 
As noted by The Weekly Standard, Planned Parenthood has not revealed the medical or scientific sources used to produce the new guidelines, parental recommendations and information on gender identity.
American Thinker Editor-in-Chief Thomas Lifson responded to Planned Parenthood's new guidelines by explaining that in reality, sex is "binary."
"I must stipulate that technically speaking, it is chromosomes, not genitalia, that determine sex. Anomalies can affect the genitalia people are born with, and genitalia can be mutilated, removed, or artificially constructed out of other flesh harvested from other parts of the body," Lifson wrote in a blog post. "But every cell of a body has either two X chromosomes or an X and a Y. It is binary, even though there are people around who claim that sex is not binary."
"Planned Parenthood busies itself killing babies in utero, all of whom are the product of a union between an egg from a person with two X chromosomes and a sperm cell from a person with an X-Y chromosome pair," he added. "No other possibilities exist. Without this science, Planned Parenthood would have to find other mischief."