Planned Parenthood Protesters Attacked With Comet Cleaner Outside Portland Abortion Clinic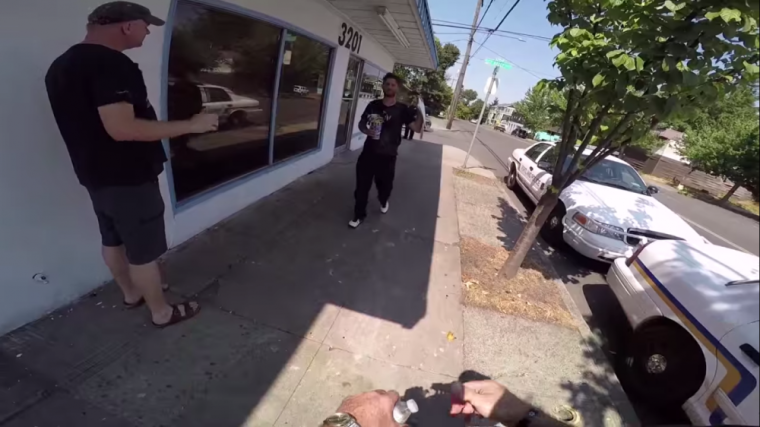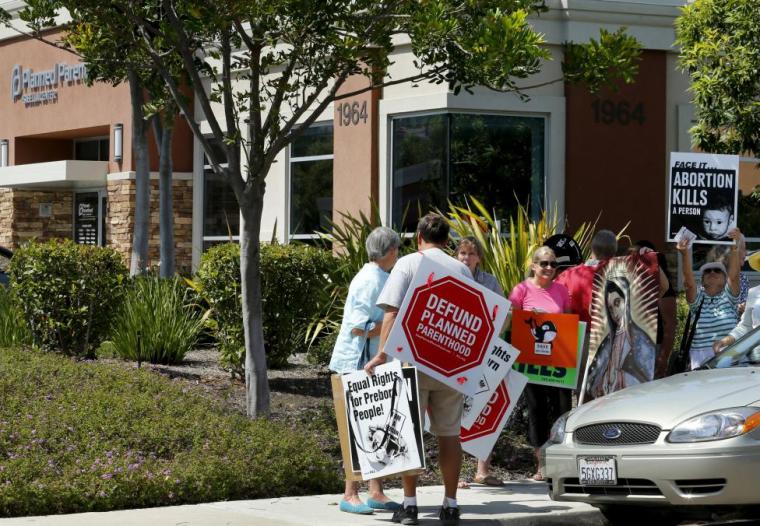 View Photos
A group of Christians protesting against abortion outside a Planned Parenthood clinic in Portland were attacked by a man who threw a white, powdery cleaning solution at them.
According to the Christian News Network, the man, who is purportedly not being punished or prosecuted for his attack, threw Comet cleaning solution at six Christian protesters earlier this month.
The incident occurred during a pro-life outreach event on Aug 12 that was part of a street preaching ministry designed to encourage and train Christians how to preach the Gospel in public. The event, associated with the Biblical Church Evangelism Conference, is hosted by Beaverton Grace Bible Church and organized by its pastor, Chuck O'Neal.
"At Beaverton Grace Bible Church our goal is to be a genuine, biblical, Christ-centered church committed to expository preaching and the public proclamation of the Gospel," reads the church's website. 
The Christian Post reached out to Chuck O'Neal concerning the attack, but the pastor did not provide comment by press time. He confirmed the attack on his Twitter account, however, saying, "The best part of the story is that despite the assault a baby was rescued that day."
Speaking about the attack, O'Neal told Christian News Network: "Somewhere he got ahold of a very large canister of Comet and then he came around the building and went to one of our ladies and pronounced her 'scum' and doused her with this can of Comet head to toe. He continued down the line … and he said, 'And you, and you, and you,' pronouncing them all scum and shaking out Comet on each one."
After the attack, O'Neal approached the alleged perpetrator, and that's when he, too, was doused with the cleaning solution.
"I approached the man, and he proceeded to douse me with the Comet as well, getting it in my eyes and on my clothes," O'Neal declared. "I was warning him that this was assault … and calling upon him to stop and to repent and turn to Christ."
O'Neal and Tony Miano, a retired law-enforcement officer and street preacher who was arrested in England in 2013 for preaching, told the media that a police officer was nearby the scene of the attack but refused to arrest the man who attacked the protestors. Instead the officer seemed to protect him.
"As I'm shouting to him, 'We want this man arrested,' he's telling us to stay back and not to disrupt what he's doing, while he's letting the assailant who just assaulted six Christians with a white powder," Miano said. "He's treating the guy who assaulted six of our friends as if they had been doing something wrong."
"There were several people doused in this caustic cleanser, people complaining about their eyes burning, and he didn't stop to see if anyone needed aid," Miano continued. "He did nothing to check on the condition of the victims, but he did everything to accommodate the man who viciously, angrily assaulted six Christians peacefully exercising their right to free speech and exercising their deeply held religious beliefs."
Allegedly the perpetrator had brought a woman to the clinic on Wednesday when O'Neal and over a dozen Christians stood outside the clinic holding signs. While it is unclear if any video evidence of the attack exists, footage of protestors referencing the attack was uploaded to YouTube. A peaceful and friendly encounter with the police and O'Neal protesting outside of a Planned Parenthood clinic in 2013 was also found on YouTube. 
Miano and O'Neal believe the man was merely escorted home by police and not arrested. The pastor and evangelist did say that the mistreatment of Christians by the Portland Police Department was not something they encountered before, and noted that they have a good relationship with law enforcement when it comes to protecting Christians who protest at abortion clinics.
According to the Christian News Network, the man who threw the cleaning solution at the group of Christians will not be prosecuted, and the incident is being treated as a "private criminal complaint."