Playboy Cover Model Pamela Anderson Speaks Out Against Pornography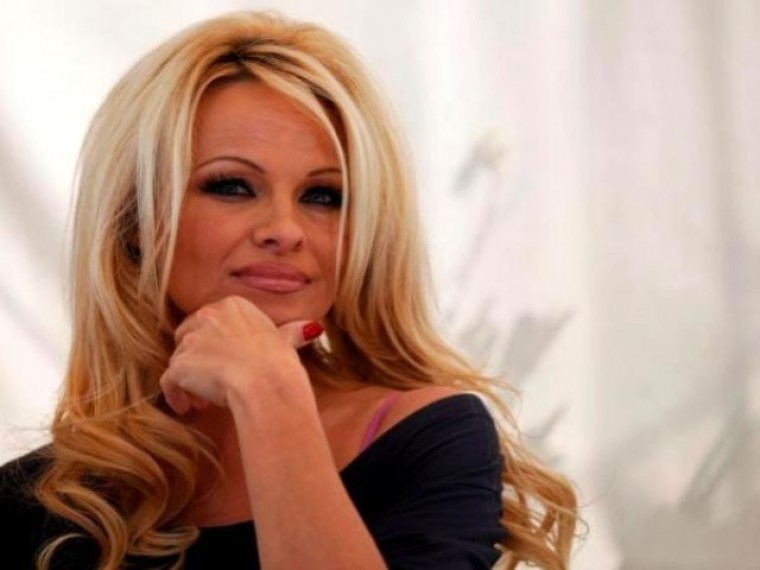 Former Playboy cover model and 1990s sex symbol Pamela Anderson has come out against pornography, referring to its use as a harmful addiction.
In an op-ed co-authored by social commentator and Orthodox Rabbi Shmuley Boteach for The Wall Street Journal, Anderson pointed to the most recent sexting scandal of former Congressman Anthony Weiner.
"If anyone still had doubts about the addictive dangers of pornography, Anthony Weiner should have put [them to rest] with his repeated, self-sabotaging sexting," wrote Anderson and Boteach earlier this week.
"What is required is an honest dialogue about what we are witnessing — the true nature and danger of porn — and an honor code to tamp it down in the collective interests of our well-being as individuals, as families and as communities."
Anderson and Boteach went on to describe pornography as having a "corrosive effect on a man's soul and on his ability to function as husband, and, by extension, as father."
"This is a public hazard of unprecedented seriousness given how freely available, anonymously accessible and easily disseminated pornography is nowadays," they continued.
Born in Canada, Anderson is best known for her often sensual performances on such television programs as "Baywatch" and "V.I.P.," and the adult cartoon series "Stripperella."
"The 49-year-old has had two sex tapes leaked — one with Tommy Lee in 1995 (her husband at the time) and another one with Bret Michaels in which images of the video appeared in Penthouse magazine in 1998," noted Fox News.
"Anderson has also appeared on more Playboy covers (15) than any other model, and was the last model to pose nude for the magazine in its the January/February 2016 issue."
In a statement posted to her website on Thursday, Anderson said that she speaks "with both experience and authority about the damaging effects of easy access pornography."
"I am glad to join forces with Rabbi Shmuley in raising public awareness of the innocent lives this has destroyed, and the relationships it is undermining. Something must be done immediately," stated Anderson.
"A healthy, loving sexual experience demands both intimacy and respect, both of which pornography addiction destroys, and I am committed to raising this fundamental awareness and protecting the vulnerable enslaved in the sex industry and abusive relationships."
Recently there has been an increased public concern over the harmful effects of pornography in the United States, especially the negative impact on women and young people.
In April, Utah Gov. Gary Herbert signed a resolution passed by the state legislature calling pornography a "public health hazard," likening it to drugs or alcohol abuse.
"For our citizens know that there are real health risks that are involved and associated with viewing pornography," stated Gov. Herbert.
"We also want our young people to know that there's a particularly psychological and physiological detriment that comes from addiction to pornography."