Poll: Majority of New Yorkers Have Unfavorable View of Spitzer, Weiner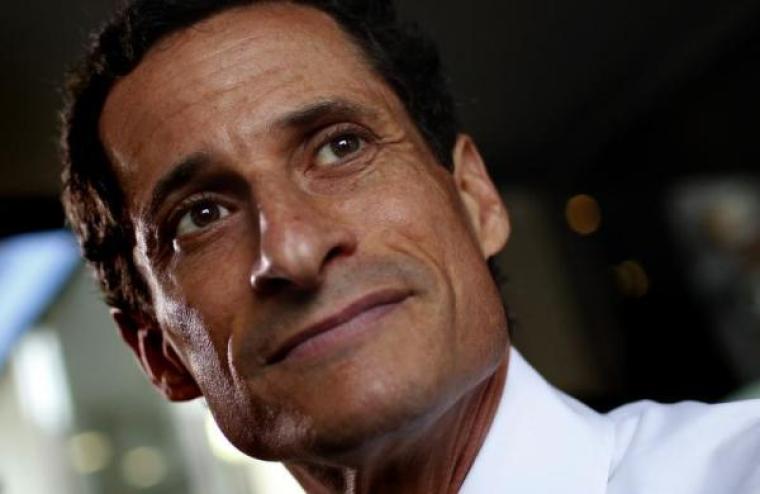 A new poll from local Siena College shows both New York City (NYC) Comptroller Candidate and former Governor Eliot Spitzer and NYC mayoral candidate and former Congressman Anthony Weiner have a high unfavorability rating among NYC voters, according to a NYC Christian politics professor.
The Siena College poll, released Tuesday, found 59 percent of voters viewed Spitzer unfavorably, a smaller number than the 79 percent who said so in 2008. Weiner, however, set a new personal unfavorability record with 80 percent. Siena College pollster Steven Greenberg highlighted that only 11 percent of NYC voters have a favorable view of "America's most infamous tweeter."
"It's a question of whether scandal produces a sense of shame in the supporter," C. David Corbin, professor of politics at the King's College in New York City, a Christian school dedicated to witnessing to NYC, told The Christian Post in a Tuesday interview. According to the Siena poll, that shame has hit a record high.
"There seems to be a line of public ridicule, and once you go beyond it, there's nothing you can do to overcome the opposition," Corbin said.
Weiner was hit by a second round of sexual texting scandals in July. The Democratic politician had resigned from his seat in the United States Congress in 2011 due to one sexting scandal, and his recent second scandal may have killed his run for New York mayor.
Similarly, Spitzer resigned from the governorship following a 2008 scandal involving a $1,000-an-hour call girl, and allegedly six or seven other women from a high-priced prostitution service. He announced his run for comptroller in early July.
Despite Weiner's positive polls early in the race, Corbin said his candidacy never had any hope. Name identification, a very potent force in the beginning of a political campaign, "gives a false notion of how much support that candidate actually has," the professor explained. Since many New Yorkers knew Weiner, they were more likely to tell pollsters they'd vote for him.
Now, with 80 percent unfavorability, Weiner has "certainly" reached the point of no return, Corbin argued.
The professor compared these doomed campaigns to the case of Todd Akin, Republican senate candidate from Missouri, who stirred up anger with his comments on abortion. "When his group of Republican supporters in Missouri thought that his comments had gone too far, he became an untouchable," Corbin explained.
Mitt Romney, however, seemed to have survived the scandal at first. The professor argued that Democratic strategists tried to shame Republicans and independents away from the former Massachusetts governor with his "47 percent" comments. While Romney defended himself well in the first debate, he could never get off the ground.
President Obama, despite the looming scandals involving the alleged targeting of conservative and Christian groups by the Internal Revenue Service (IRS), the confused events around the terrorist attack in Benghazi, and others, has never seen a favorability rating below 45%, Corbin noted. The public square presents a "challenge for those who really think these scandals are a problem."
While Corbin noted that he hasn't heard any news about the New York Christian community taking action against Spitzer and Weiner, he said that most of King's College students and professors will likely see these scandals as a result of ignorance about "the foundations of American government."