Poor Pakistani Christian Families Face Slum Evictions Across Islamabad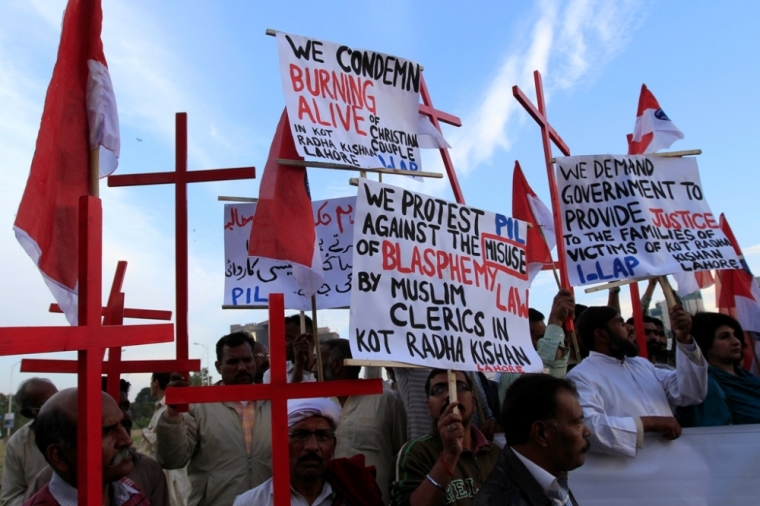 Thousands of poor Christian families living in slums on government-owned land in Islamabad, Pakistan, are facing the possibility of being evicted for "threatening the Muslim majority" with their rising numbers.
The Capital Development Authority, which represents the city's mayor and government, recently issued an order to destroy suburbs of Islamabad occupied by shacks, where thousands of displaced Christian families live.
The American Center for Law and Justice Senior Litigation Counsel Shaheryar Gill, who oversees an affiliate office in Pakistan, told The Christian Post on Wednesday that while it does not appear that the CDA will only be targeting Christians, most of the slums are indeed occupied by Christian families.
"In the case of Islamabad slums, if the slum dwellers legally own the land, the government cannot evict them and demolish their homes without paying adequate compensation (i.e., market value of the property). However, if the slum dwellers don't own the land and that land is indeed government property, they may be out of luck on getting compensation either," Gill told CP.
"Just by looking at the news stories, my guess is that Christians (or other dwellers) don't own that land. It is government property. That said, the question is, should the government provide an alternative to these people just because they are poor and have been living there for decades?"
Thousands of Christian families live illegally on the government land where there shacks are located without public services and toilets, and most of them work as domestic workers, in jobs such as cleaning the streets.
Yet the CDA report does not appear concerned about the fate of the slum dwellers, but warns that with time, they could outnumber the Muslims in the district of the capital.
Fides News Agency, which reported on the CDA order, noted that the Authority told the Supreme Court that "the Christian slums in Islamabad threaten the Muslim majority."
"The most disturbing element of the CDA report is the implication that the religion of the slum residents makes the issue more problematic," the "Life for All" organization defending Christian Pakistanis told Fides.
LFA further accused the CDA of discriminatory practices, pointing out that the Christians don't like living in the slums, but due to a lack of urban planning, they don't have anywhere else to go.
Gill argued that the CDA report also talks about how the slums present a concern for the general aesthetics of Islamabad, and said it is difficult to discern whether authorities would really destroy Christian slums while leaving out Muslim ones.
"It is hard to say whether the CDA is motivated by religion or actually concerned about general aesthetics of the city and value of the property in neighboring areas and the fact that it is government property that is illegally occupied. It could be all of the factors," he added.