Pope Francis Announces Historic Changes to Catholic Marriage Rules, Makes Annulment and Remarriage Easier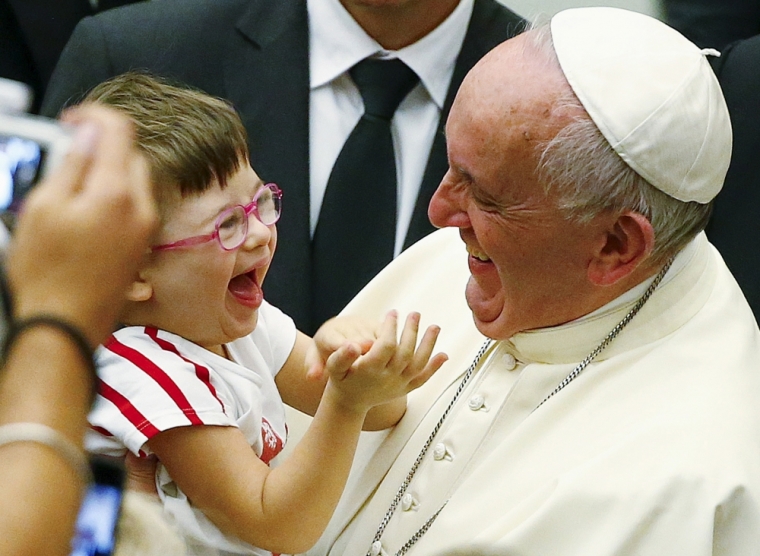 Pope Francis has brought in historic reforms to rules concerning marriage annulment and remarriage within the Roman Catholic Church as part of his "Year of Mercy" initiative.
Although Catholics do not recognize divorce, marriages can still be ended through an annulment process that states they were flawed from the beginning. Annulment is of central importance to Catholics, since those who divorce and marry again are considered adulterers and not allowed to receive communion.
Historically the process has been very long and difficult, but CNN reported that Francis has now made important changes to the rules that will make it easier for Catholics to remarry.
Among the changes is the elimination of a second review by clerics needed for a marriage to be nullified; granting bishops the ability to fast-track annulments, and making the process free, except for administrative costs.
A report on Vatican Radio shared further details about the changes, which were introduced by two apostolic letters written by Francis and released on Tuesday. The first letter, "The Lord Jesus, Clement Judge," talks about reforms to the Code of Canon Law governing the Latin Church, while the second deals with Oriental Churches.
Francis has said that "some procedures are so long and so burdensome," that "people give up." The pontiff designated 2015 as the "year of mercy," aimed at reaching out to excluded or marginalized people.
Archbishop Luis Ladaria, SJ, a member of the reform commission and secretary of the Congregation for the Doctrine of the Faith, said the changes will help Catholic churches achieve unity.
"In this [nullity] process as well, the appeal to the Apostolic See is open to all, in order that the bond between the See of Peter and the particular Churches be confirmed," Ladaria said.
"We all hope that this reform of the Code of Canon Law will bring with it the fruit the holy father desires, and that many pastors and faithful desire with him as well."
BBC's religious affairs correspondent Caroline Wyatt noted that the Vatican's refusal in the 16th century to grant King Henry the VIII an annulment of his marriage led to the creation of the Church of England.
"In the intervening centuries, the process of obtaining an annulment for ordinary Catholics has remained a lengthy and costly one," Wyatt said.
"While they're not expected to change Catholic teaching on divorce, they are likely to make it easier for estranged couples to prove that their marriage was invalid from the beginning."