Pope Francis Supports Having Fewer Kids to Save the Planet? Claims Are Misleading, Scholars Say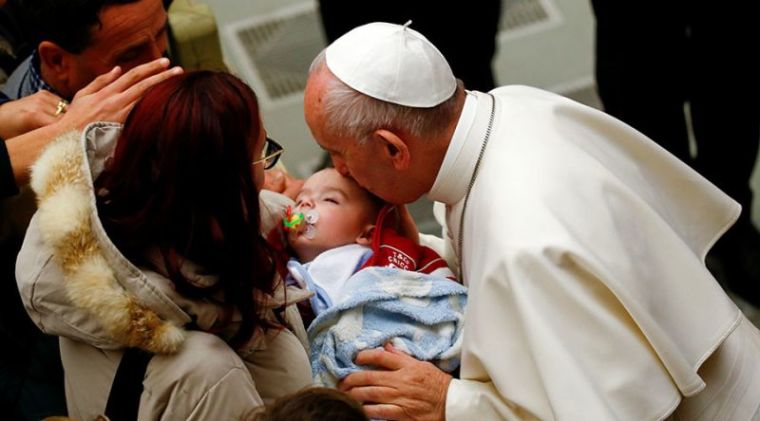 People should have fewer children in order to save the earth, a Vatican-run "Biological Extinction workshop" panel last week suggested, with one panelist implying the support of Pope Francis.
At a press conference about this meeting of the Pontifical Academy of Sciences in Rome last Thursday, botanist Peter Raven, a member of the PAS, said that because of the threat of overpopulation, "we need at some point to have a limited number of people which is why Pope Francis and his three most recent predecessors have always argued that you should not have more children than you can bring up properly."
Jennifer Roback Morse, who has a Ph.D. in economics and is the founder and president of the Ruth Institute, criticized the suggestion.
"[Raven] is so misleading that it amounts to a lie," she said in an interview with The Christian Post Monday, noting that his statement is a "pathetic" attempt to "enlist past popes into his over-population scare narrative."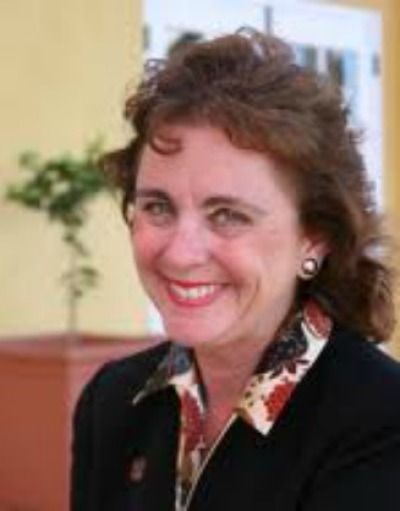 "Of course, the popes have said that people should consider how many children they bring up properly. But this has never meant population control by governments, or unnatural contraception. Pope Paul VI was very clear on these points. So was Pope St. John Paul II, and Pope Benedict. And in fact, so is Pope Francis," Morse said.
What concerned many, however, was the Vatican panel's inclusion of a research paper by noted population control advocates Paul Ehrlich and Partha Dasgupta. Ehrlich is the co-author of the 1968 book The Population Bomb, which argues that in order to save the planet the global population growth rate needed to be reduced to zero or negative. To this day, Ehrlich continues to openly advocate for his central theory, pushing abortion and sterilization measures to achieve his desired ends. The Population Bomb also made several cataclysmic predictions which never materialized, including that hundreds of millions of people across the globe would die from starvation in the 1970s and 80s.
Steven W. Mosher, president of the Virginia-based Population Research Institute, told The Christian Post that the he found the symposium "bewildering" to watch.
"I understand that sometimes you may invite the opposition to give their perspective but you always begin and end, or you should always begin and end, with the Christian position. It goes back to the first commandment given to our first parents — which is by God to Adam and Eve in which He said: 'Be fruitful and multiply,'" Mosher noted.
An all-knowing God would not have made a planet insufficient for our human needs as the number of people increased, he added, and He would "pre-deploy the resources that we would then unlock with our creative intelligence, another gift from God."
Yet aside from anything theological, the history of the human race has shown this to be true.
"As our numbers have grown, our well-being has grown even faster because we collectively invent solutions for the problems caused by our numbers, which leave us better off at the end of the day than when we started," Mosher maintained.
The PRI president also told CP that even though the official position of the Roman Catholic Church states otherwise, he was left with the impression that the Pontifical Academy of Sciences now holds that the world is overpopulated and that couples should have fewer children since that is purportedly the only way to protect the natural environment.
By including Ehrlich's and Dasgupta's research, a Vatican organization is "sowing confusion," he said, and "whenever you sound an uncertain trumpet, especially in a day and age when the world is telling us something very contrary to Catholic and Christian teaching, then you are failing in your duty."
"We have to speak the truth in season and out of season."
During the panel, Dasgupta said that humans must come to a point where their numbers are determined by how "the earth can replenish herself," according to LifeSiteNews. When LifeSiteNews asked him what this point would look like and how many people are the ideal for the planet, he replied that the number should not be calculated.
"The number of humans depends on standards of living, or quality of life. It depends on the total demand that we make on Mother Nature. If humans were not here there would be other factors," Dasgupta asserted.
But such sentiment is the "height of arrogance," said Mosher.
For wealthy, dying populations in rich European countries to go into poor nations and essentially say that "a life lived at less than $10,000 per capita is not worth living, and so, therefore, you shouldn't have children because you can't give them each their own separate bedroom and promise to pay private school tuition" is a pitiful measure of the value of life, he said.
Mosher continued: "Why isn't the yardstick how many people we're bringing to Christ, how many souls we're saving, and how many souls we're bringing into existence? ... Moreover, for the Christian, the ultimate goal is not to populate earth but heaven — an unreachable goal if people are to have fewer or no children."
Morse concurred, saying that the entire meeting on this "Biological Extinction" is "the result of a terrible lapse in judgment, at best, and at worst, an exploitive misuse of the moral authority of the Catholic Church for an ideological agenda unrelated to the salvation of souls."
Correction: March 7, 2017
 An earlier version of this article incorrectly stated that Peter Raven is president of the Pontifical Academy of Sciences in Rome. Raven is a member, not president, of PAS.