Pope Francis 'Saddened' 2 Lesbian Nuns Marry Believing Their Love Is 'Gift of God'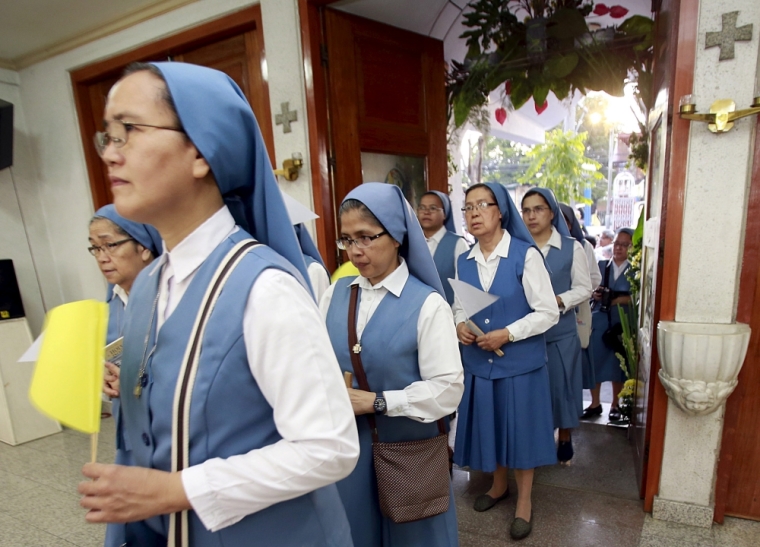 Vatican leader Pope Francis was reportedly saddened by news of two former Roman Catholic nuns who married each other, calling their love a "gift of God."
"What sadness on the face of the pope when I read him the news of the two 'nun' brides," reads an English translation of a Tweet sent out by Vatican Undersecretary of State, Archbishop Angelo Becciu, according to Breitbart News.
The brides in question were only identified by the names Federica and Isabel in a report by the Italian daily La Repubblica, in which they also characterize their love as a "gift of God" that "no one can prevent."
The former nuns, who are both in their 40s, tied the knot in a civil union in Turin at the end of September. Reports added that the nuns met during a missionary trip to Guinea Bissau, and were seemingly encouraged to move forward in their relationship by the words of Francis himself, who once said "Who am I to judge?" about a gay person who wants to be a Catholic.
The former nuns added that they wanted to "leave the religious life and begin a path of freedom and faith lived with serenity, without scandal, beneath the merciful gaze of God."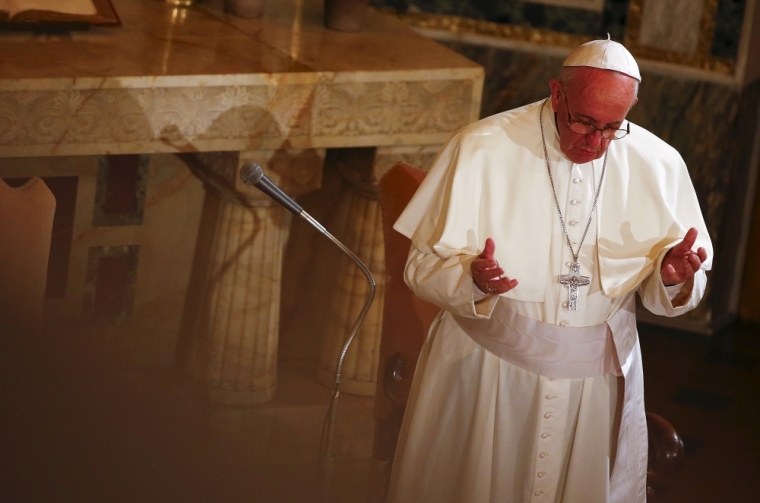 Francis has remained a firm supporter of the traditional definition of marriage between one man and one woman, however, and back in January sought to clarify what he really meant in his 2013 remarks when he said "Who am I to judge?" about gay people.
Francis explained in an interview for the book, The Name of God is Mercy, that he was "paraphrasing by heart the Catechism of the Catholic Church," adding that while he supports compassion and inclusion, he does not advocate for changing traditional Catholic teachings.
"You can advise [gay people] to pray, show goodwill, show them the way, and accompany them along it," the pontiff explained at the time.
"The Church does not exist to condemn people, but to bring about an encounter with the visceral love of God's mercy."
In another interview on the subject matter earlier in October, Francis argued that Jesus Christ would not turn away a person just because he or she is gay.
"But each case must be welcomed, accompanied, studied, discerned and integrated. When a person (who is gay) arrives before Jesus, Jesus certainly will not say, 'Go away because you are homosexual,'" the Roman Catholic Church leader said.
Aware of the many media headlines that would be written about his words, he added in jest: "Please don't write that the pope will bless transsexuals. I can see the front pages of newspapers now."
Francis also said that he recognizes there are people who struggle with gender identity, but that is different from "indoctrinating people in gender theory" by teaching it in schools, he warned.