Pope Francis Visits Egypt Amid Wave of Anti-Christian Violence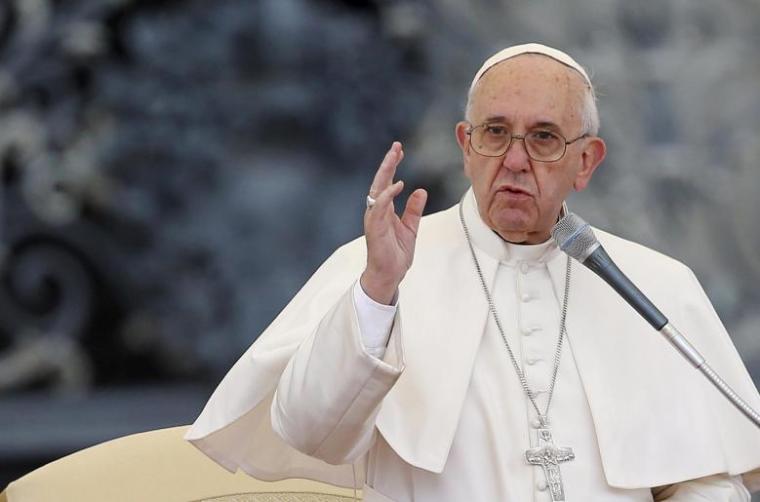 Pope Francis will be making an official visit to the Muslim-majority nation of Egypt following a recent wave of violence against the country's Christian minority.
The head of the one billion-member Roman Catholic Church will arrive in the Middle Eastern nation on Friday and is scheduled to depart Saturday afternoon.
USA Today noted that a major reason for the official visit was to show "solidarity" with the nation's persecuted Coptic Christians as well as visit political and religious leaders.
"Francis is also using the visit to recognize efforts by Egyptian President Abdel Fattah al-Sisi to allow Christians more equality in the country," reported USA Today.
"He will join Pope Tawadros II, head of Egypt's Coptic Orthodox Church, for a conference on how Muslims and Christians can coexist peacefully, an initiative Sisi is pushing."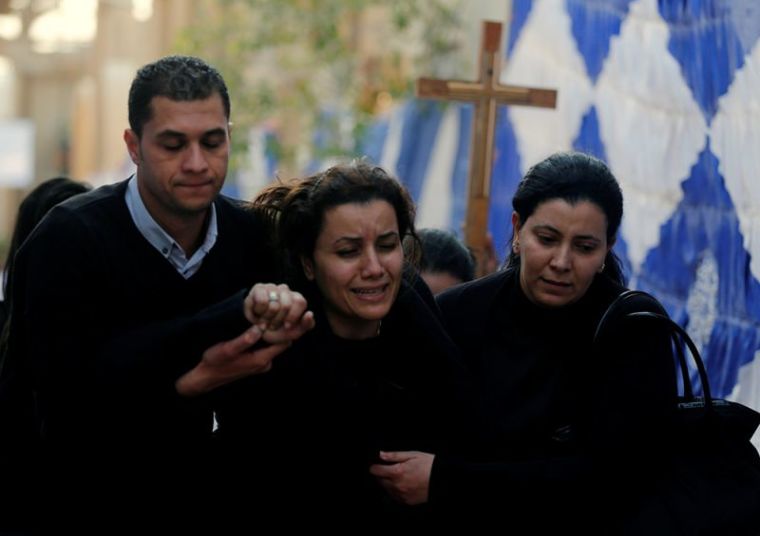 According to the Holy See Press Office, the pontiff is scheduled to arrive at Cairo International Airport on Friday afternoon and will have an official welcome at the presidential palace, as well as a courtesy visit from the Grand Imam of al-Azhar, Ahmed al-Tayeb, a major religious figure in Sunni Islam.
On Saturday morning, Francis will officiate a mass and then have lunch with Egyptian bishops before eventually departing Cairo for Rome.
Francis' official visit comes at a time when violent attacks on Christians in Egypt have been in an upward trend.
On Palm Sunday, two Egyptian churches were attacked by Islamic State terrorists, with more than 40 killed and over 100 suffering injuries.
Islamic extremists first targeted St. George's Church of Tanta and then St. Mark's Orthodox Coptic Cathedral of Alexandria.
Last December, Cairo's St. Peter and St. Paul Church was attacked by a suicide bomber who killed 24 worshipers and injured another dozens more.
"Egyptian state news agency MENA reported, citing security sources, that a 12-kilogram TNT bomb caused the blast," reported CNN last year.
"The attack targeted one of the most symbolic religious sites for Copts, an ethno-religious group centered in Egypt."
Open Doors USA, a Christian persecution watchdog group, has labeled Egypt's persecution level as "very high" and has noted an increase in targeting of churches in the nation.
"The large Coptic minority, while facing important difficulties, has been tolerated because of its historical presence and its demographic size. In recent years this has changed, however, causing historical Christian communities to be targeted as well," noted Open Doors USA.
"There is a small but growing community of Christian converts (Muslim Background Believers, MBBs), who bear the brunt of persecution, most often from family members. Believers are often kicked out of their homes when their Muslim families find out about their faith."
Regarding the pontiff's upcoming trip to Egypt, CNN Religion Editor Daniel Burke described the official visit in a recent column as a "perilous mission."
"Pope Francis' trip to Egypt is fraught with dangers ... from fears of a terrorist attack to questions about allying with an Egyptian president who, according to watchdog groups, has run roughshod over human rights," wrote Burke.
"The pope will have a delicate task in that address: Christians will expect him to clearly condemn Islamic extremism; Muslims will expect him to avoid indicting Islam itself."