Pope Pays Hotel Bill; Signs of a Different Kind of Papacy? (VIDEO)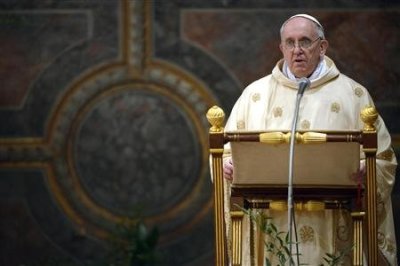 The new Pope has paid his own hotel bill as the new leader of the world's 1.2 billion Catholics began his papacy this week.
Pope Francis surprised many when he picked up his own luggage at a Vatican hotel and personally thanked each member of staff who had served him there, and then went on to arrange his own payment for his hotel bill.
The image of the new pope humbly paying his hotel bill has already been jumped upon by the world's media to suggest that this will be a very different style of papacy than many have come to know and expect from Pope Francis' predecessors.
Those who have known Francis for years have insisted that this is not something new and that it is simply the man being himself. Formerly known as Cardinal Jorge Mario Bergoglio, Francis used to take the bus to work, and was famed for kissing the feet of AIDS patients and praying with prostitutes.
He has often shunned the more luxurious perks of his roles, even rejecting the apartment provided for him for his role as archbishop of Buenos Aires, instead choosing to take up more humble quarters.
Pope Francis has already shown enough break with tradition in the opening days of his papacy to suggest that people can expect a distinctly different style of leadership from him than now-retired Pope Benedict XVI.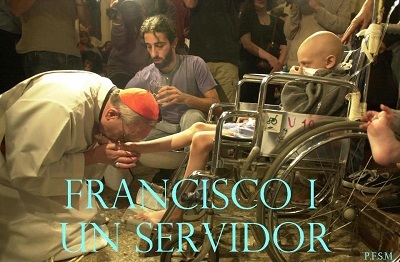 Within hours of Francis being officially elected pope, he delivered a short, unscripted homily in Italian instead of the traditional Latin used by Pope Benedict.
In his homily Francis urged all Catholics to help build the Church and to walk in faith.
He called on fellow Catholics to set a higher example and facilitate a spiritual renewal or face the possibility of the Church being considered just a "compassionate NGO."
The Argentinean pope, the first ever for the Church and first non-European pontiff in over 1,300 years, gave his first sermon on Thursday in the Sistine Chapel. He urged his faithful followers, to shift their focus to be more concerned with the gospel of Jesus Christ.
Francis said that in the absence of prayer to Christ, evil will be the object of focus.
"We can walk all we want, we can build many things, but if we don't proclaim Jesus Christ, something is wrong. We would become a compassionate NGO and not a Church which is the bride of Christ," he said.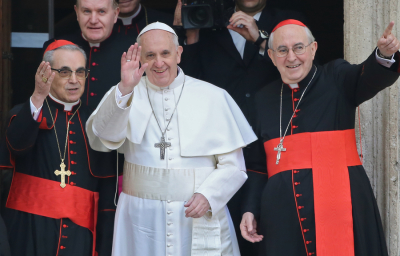 "He who does not pray to the Lord prays to the devil. When we don't proclaim Jesus Christ, we proclaim the worldliness of the devil, the worldliness of the demon," he added. "We must always walk in the presence of the Lord, in the light of the Lord, always trying to live in an irreprehensible way."
Pope Francis was also bemoaning those who would stand behind titles in lieu of actively teaching and professing the teachings of Christ to those around the globe.
"When we walk without the cross, when we build without the cross and when we proclaim Christ without the cross, we are not disciples of the Lord. We are worldly," he continued. "We may be bishops, priests, cardinals, popes, all of this, but we are not disciples of the Lord."
Here is a video news report on Pope Francis' opening days as the Catholic Church leader:
First Full Day as Pope: Francis I Pays Hotel Bill, Picks up Bags