Pope Says Euthanasia Is 'Sin Against God;' Blasts Abortion, Stem-Cell Research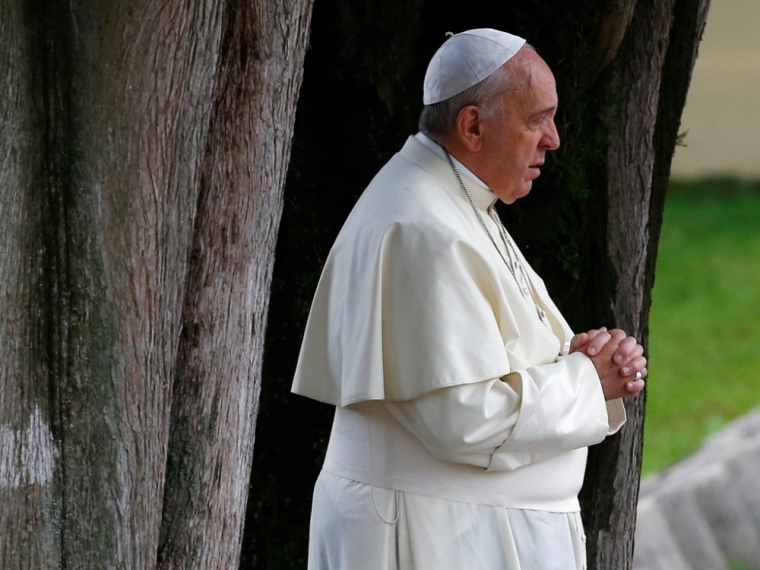 Euthanasia does not reflect dignity but is, in fact, a sin against God and creation and a "false sense of compassion," Pope Francis said Saturday, denouncing the right-to-die movement. The pontiff also rejected abortion, in vitro fertilization and embryonic stem cell research.
"We're are living in a time of experimentation with life. But a bad experiment… (we're) playing with life," he said, addressing about 4,000 doctors from the Association of Italian Catholic Doctors in the Vatican, according to Catholic News Agency.
"Be careful, because this is a sin against the Creator: against God the Creator," the pope said, adding that the assisted suicide movement can be attributed to a "throw-away culture" that sees the sick and elderly as a burden on society.
It's like telling God, "'At the end of life I do it, like I want.' It's a sin against God. Think well about this."
Pope's remarks come about a fortnight after California woman Brittany Maynard, who had terminal brain cancer, decided to end her own life.
Francis blasted the notion that abortion is good for women or euthanasia is "an act of dignity," or "a scientific breakthrough to 'produce' a child (who is) considered a right instead of accepted as a gift." He also denounced "(the) use of human life as laboratory mice supposedly to save others."
The pope went on to say that medical science appears to have diminished "the ability to 'take care' of the person, especially when they are suffering, fragile and defenseless."
He encouraged medical professionals to take "courageous and against-the-grain" decisions in line with church teaching on the dignity of life. "Your mission as doctors puts you in daily contact with so many forms of suffering," he said.
A British mother euthanized her disabled 12-year-old daughter three months ago after a court's judge – for the first time in Britain – allowed her to end her daughter's life by withholding all fluids.
Nancy, who was born blind and diagnosed with hydrocephalus, meningitis and septicemia, suffered constant pain and was never able to talk, walk, eat or drink on her own. Her condition required 24-hour hospital care, where she could only be fed, hydrated and medicated through tubes.
Disability activist Joni Eareckson Tada, who is a quadriplegic, author and founder of Joni and Friends International Disability Center, said that the court's decision to allow the mother to euthanize her daughter based on Nancy's poor quality of life will "open the door" for other guardians to euthanize their loved ones based on something as subjective as "quality of life."
"The judge's statement sets a precedent that quality of life now becomes a measuring rod as to whether or not a child with a disability should live or die. That's horrific. That's terrifying," Eareckson Tada told The Christian Post in an earlier interview. "In the future, I wonder how many other subjective issues may sway another judge's opinion in the life of somebody like Nancy, or perhaps even less disabled physically and mentally than Nancy. This swings open a door to similar actions against other people with disabilities simply based on the fact of distress, the inconvenience, the cost, the discomfort, all of which are subjective issues."
She said she has numerous friends whose functioning ability is much like Nancy's. "They are happy people," she said. "Now we are going to look at somebody whose functioning ability is [limited] and say that their life is not worth living?"