'Preachers of LA' Season 2 Trailer Reveals More Sobering Developments After Flashy 2013 Premiere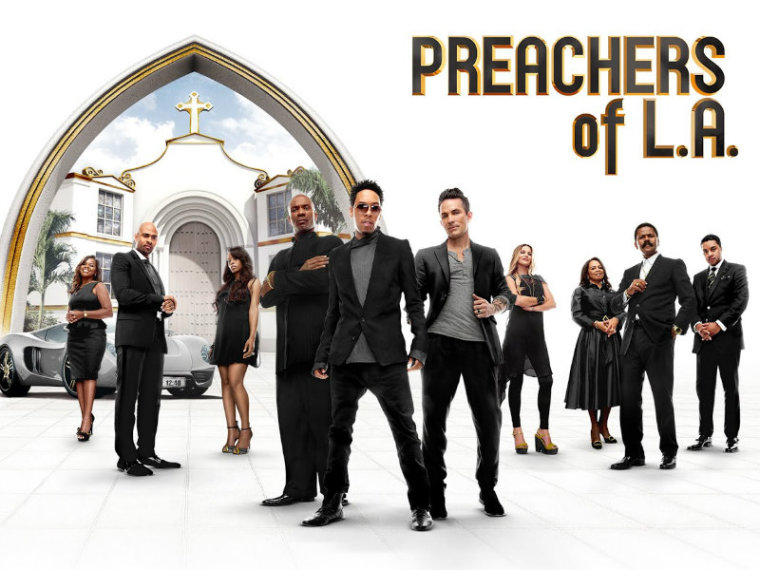 "Preachers of LA," the faith-based reality show that sparked controversy and critical debate over its flashy season one premiere, returns to the Oxygen network next month with what appears to be more sobering developments in the ministries and lives of its star Christian ministers.
"Season two is full of self-discovery and change with growing families and ministries, incredible women of strength beside them, and ever-changing relationships," according to a press release from Oxygen Media.
What is clear from a new season two supertease trailer is that Bishop Noel Jones and his longtime friend and potential love interest, Loretta are confronted by Bishop Ron Gibson and his wife about the pair's unusual relationship. The confrontation over the status of Jones and Loretta's relationship, which Gibson insists the world needs to know about, apparently causes a "devastating rift" between the couples.
In another scene, also related to Jones, pastor of the 15,000-member City of Refuge, the Jamaican-born minister is seen visiting with members of Tabernacle of Praise Worship Center in Lake Charles, Louisiana. The church's pastor, Ronald Harris, was gunned down in the pulpit during a revival service on Sept. 27, 2013, allegedly by Woodrow Karey. Karey, indicted for second-degree murder and reportedly a former member of the church, called 911 after the shooting and surrendered to authorities. He reportedly told officers that he shot Pastor Harris because he believed the minister had raped his wife. Jones, joined by castmate and recording artist Deitrick Haddon, held a revival service at Tabernacle of Praise Worship Center in support of the devastated congregants.
Also teased in the new "Preachers of L.A." season two trailer is Pastor Jay Haizlip's attempts to help get a drug addict to make the right choices to get his life on track. The Sanctuary lead pastor and his wife, Christy, are even shown shedding tears in some parts of the preview video.
This season two trailer is markedly different from the teaser trailer released last summer to introduce potential viewers to the then-brand new show. At the time, many seemed turned off by what appeared to be a heavy emphasis on the finances and flashy lifestyles of some of the ministers featured in "Preachers of L.A." Those who cried out against the series, and in some cases called for a boycott, feared the program would cast Christians in a bad light.
Despite its critics, which included Bishop T.D. Jakes and gospel singer Kirk Franklin, the Oxygen network faith-based reality show proved successful. "Preachers of L.A." emerged as the most watched freshman series in Oxygen's history among viewers 25-54 years old. "Preachers of L.A." season one averaged more than one million total viewers, and is likely to draw an even bigger audience for its second season.
The full cast includes: Bishop Noel Jones, Deitrick Haddon, Bishop Clarence McClendon, Pastor Jay Haizlip, Pastor Wayne Chaney and Bishop Ron Gibson.
"Preachers of L.A." is produced by L. Plummer Media in association with Relevé Entertainment. Lemuel Plummer and Holly Carters are executive producers of the Oxygen program.
Watch the "Preachers of L.A." season two supertease in the video player below: