Preparing Young People for a Lifetime of Faith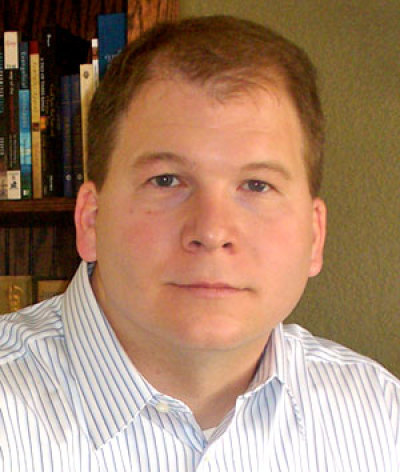 If you care about the next generation, and especially have one of the next generation in your life, have I got a worthwhile, long-term investment for you.
If you've listened to BreakPoint even just a few times, you know I can get pretty passionate about important issues facing the Church. And there are few things, if any at all, more critical to the Church right now than discipling the next generation to handle this crazy culture.
And there are few organizations I'm more passionate about and more confident in than Summit Ministries, which trains teens and college-age students in Christian worldview, and provides them a solid biblical foundation for the world they will encounter.
You've heard the stats before, and they're staggering: Too many young people leave the church and their faith behind after they enter college. The "nones," those who dismiss any need for religious affiliation, is on the rise, especially among young people. And, many struggle to hold on to biblical values on some of our culture's most critical questions.
This should not be. But here's the larger point — it doesn't have to be.
As my friend Aaron Atwood puts it, "Summit helps students own their faith. As high school and college students enter environments increasingly contentious to the cause of Christ, they've got to be prepared. We'd never send our kids to school without the academic tools they need to succeed. Why would we send them to school without the spiritual tools they need?"
Now think about that. Why indeed? Consider the thousands of dollars most parents spend on tutors, coaches, leagues, activities — all so they can be "ready for life." Why wouldn't we invest in the future of their faith?
For 55 years, Summit has been, as Chuck Colson said, "the gold standard in worldview education." At Summit, students are allowed to ask the toughest questions from thoughtful faculty like myself, pro-life apologist Scott Klusendorf, Jeff Meyers, evangelist Sean McDowell, Moody professor Christopher Yuan, and many others. These faculty are not only experts in their field, they love to engage with students around difficult issues of faith and culture.
But at Summit students not only deepen their understanding of the faith, they come to encounter the source of faith: the love of Jesus Christ.
Bek's story could be repeated many many times. As a young teen, she was in love with God, and then, as personal problems and feelings of isolation set in, she began to fall out of love with God. In fact, as she struggled with anxiety, she grew angry with Him, and she says she looked to "many different things to give hope, purpose, and peace." Things that she never found.
Then something remarkable happened.
"One day," she relates, "my parents pulled me aside and told me that someone" decided to cover the cost of attending a Summit conference. "This was the first taste of love that I experienced from someone who was part of Summit." But it wouldn't be the last.
When she arrived at Summit, she says, "My whole life changed. I used to be extremely bitter towards God, but through the love of the girls that I got to know, and ultimately the love from two of the staffers, my heart was softened to the idea of God . . . through the lectures, I became confident that He is real . . . I became satisfied with the proof that validated the Bible. I came to realize that Jesus is real, and that there is a creator who loves us so much he died for us, for those who have hurt him."
Now what Bek describes is what Summit does best — truth in the context of relationships.
We've got more information on these 12-day worldview-immersion conferences at BreakPoint.org. Or check out Summit's website, Summit.org.
And know this: Summit has special discount pricing if you reserve your space by March 31. With three locations around the country, every family can find a date and location that will work. And you can save additional money by selecting a program in California or Tennessee.
Prepare your teen or college student. Send them to Summit.
Originally posted at breakpoint.org.
From
BreakPoint
. Reprinted with the permission of the Colson Center for Christian Worldview. All rights reserved. May not be reproduced or distributed without the express written permission the Colson Center for Christian Worldview. "
BreakPoint
®" and "The Colson Center for Christian Worldview®" are registered trademarks of The Colson Center for Christian Worldview.