President Obama's Proposed Cuts to Abstinence Education Are 'Indefensible,' Expert Says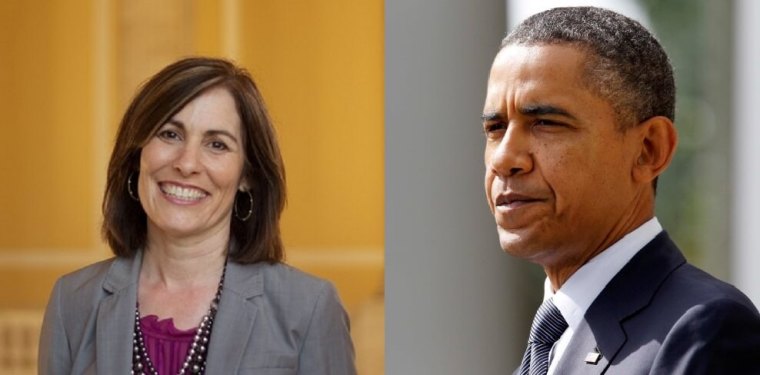 Valerie Huber, president and CEO of Ascend, formerly the National Abstinence Education Association said Monday that President Barack Obama's proposal to defund abstinence-only education programs because they are not "evidenced-based" is "indefensible."
"The president's recommendation to Congress is really indefensible. To say that there is not evidence that the sexual risk avoidance approach has research behind it is just not true," said Huber in an interview with The Christian Post Monday.
"If you look at how the CDC and the public health community addresses risk behaviors, any risk behaviors — whether it's smoking or underage drinking or gang violence or a variety of other things — they always put an emphasis on giving the target audience, in this case, youth, the information and the skills to avoid that behavior," she noted.
"The message is very clear. In order to achieve the best outcome, you don't smoke or don't engage in underage drinking … the only risk behavior that they depart from that public health message is in the area of teen sex," she said.
"And so to say that the programs that are most consistent with that public health model of avoiding risk shouldn't be funded, I think is an affront to the many youth across the country. It's actually putting youth and those who are most vulnerable at increased risk," she continued. "I really think that the president and his budget missed an important opportunity to help, especially the most vulnerable find a path to thriving and success in the future."
The proposed elimination of funding for the abstinence education programs are among several cuts proposed by Obama in his fiscal year 2017 budget.
In its 2017 Budget Justification to Congress, the U.S. Department of Health and Human Services notes that the Child and Family Services Improvement and Innovation Act signed into law on September 30, 2011 by President Obama, reauthorized Promoting Safe and Stable Families (PSSF) and Child Welfare Services through financial year 2016.
Abstinence education as well as the Personal Responsibility Education Program also known as PREP falls under PSSF and are funded under Title V of the Social Security Act.
According to the document, 78 percent of the $75 million allocated as PREP funds go to projects that replicate effective, evidence-based program models or substantially incorporate elements of projects that have been shown to delay sexual activity, increase condom or contraceptive use for sexually active youth, or reduce pregnancy among youth.
States are required to target youth between the ages of 10 and 19 who are at high-risk for becoming pregnant or who have special circumstances, including living in foster care, being homeless, living with HIV/AIDS, being pregnant or a mother under 21 years of age, or residing in an area with high teen birth rates.
The Abstinence Education program, funded at $75 million in financial year 2016, provides funding to states and territories for abstinence education, and where appropriate, mentoring, counseling and adult supervision to promote abstinence from sexual activity.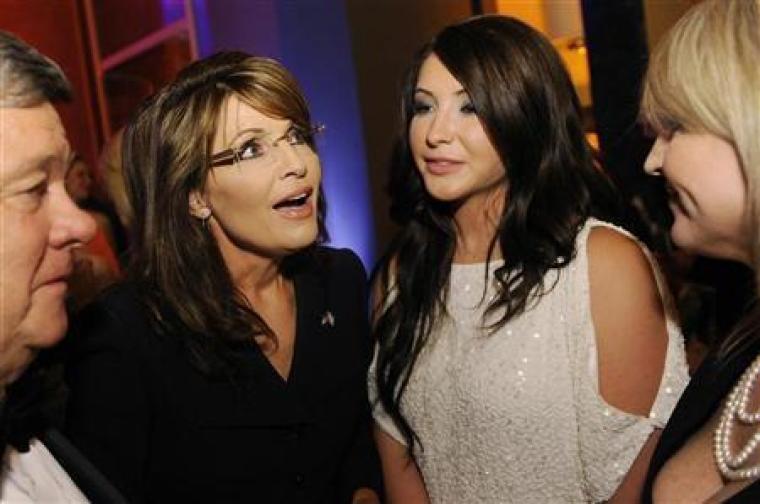 While Obama's 2017 budget request includes an extension of PREP through financial year 2022. It eliminates "the authorized funding for the Title V Abstinence Education Grant Program in 2017 and does not continue funding in future years because the program is not focused on funding evidence-based models."
Huber explained that programs promoted through PREP tend to normalize teen sex with a focus on mainly preventing teen pregnancy and STIs, not on delaying sexual activity and the benefits of that decision.
"When we talk about sex education, a lot of people think that this is just an issue that has relevance for a middle schooler or a high schooler. But the fact of the matter is that when a young person makes decisions at that age, they either for good or for ill could have long term impact and effects on their life going into adulthood and it can be predictive of whether or not they live in poverty as adults or escape poverty," she said.
"Whether they are able to form meaningful long-term relationships and have a strong and thriving family and marriage or not. These are all research findings that source back to age of sexual initiation. So our programs are the only programs that are giving young people those skills and the encouragement to wait for sex and giving them a vision for their future," explained Huber.
Huber noted that the programs that the president's budget is seeking to fund, normalizes teenage sex and focuses very narrowly at only reducing teen pregnancy.
"[The programs] completely ignore all of the evidence that show that it's really the sexual risk avoidance program that help equip young people best for their future. So he's ignoring that research rather than citing on it by his budget recommendation to Congress," she added.
Citing recent research done by the BARNA group and commissioned by Ascend she noted that teenagers were asked where they feel most pressured to have sex and they noted through media such as movies, their peers and surprisingly through sex-ed class — "even more so than from their girlfriends and boyfriends." And that's "problematic" she said.
The proposed cuts, said Huber, will face stiff opposition in Congress and protests in favor of abstinence education are also being planned for this week.
"The good news is Congress has indicated that they are not going to take a lot of the president's recommendations very seriously. But we do recognize that this sent a very strong message to Congress and so just this week, on Thursday, there are going to be young people and adults coming to Washington D.C. to meet with their members of Congress to say 'no. We want you to reject the president's request in this issue and the sexual risk avoidance programs,' teens will say, they have had a positive impact on their life and as a result, they are making healthy decisions," said Huber.
Bristol Palin, daughter of former Alaska governor, Sarah Palin, who became an outspoken advocate for abstinence before marriage after getting pregnant at 17, appeared to support President Obama's proposed cuts in comments emailed to Fusion last week.
"My stance on the issue is to let parents decide what they want to teach their kids — government shouldn't interfere with how parents raise their children," Palin said.
"However, I am thankful to Obama for cutting our federal budget, since we're trillions of dollars in debt after his two terms," she added.
Reacting to Palin's comments, Huber said: "On a philosophical level, I totally agree, I think this is the place of parents. So you have a conflict here between the ideal and the real. The ideal is that all parents take on this mantle of being primary sex educators for their children."
The reality however is very different, explains Huber who previously served as the Title V Abstinence Education Coordinator for the state of Ohio, where she provided oversight and grant awards to community abstinence programs serving over 100,000 students per year as part of the Ohio Department of Health.
"The reality is the government has been involved in sex education in some form since World War I. Is this budget suddenly going to change that? Absolutely not. The only thing that's going to change is what will be the content of that sex education. Not, will the government continue to be involved in sex education," said Huber.
"And so until the federal government gets out of the business of sex education, then we want to make sure that the content and the encouragement that is given to young people is one that encourages them and helps them achieve optimal sexual health. And the president's request does anything but that," she added.