Priest Murdered in Mexico Yet Again; Archbishop Asks 'When Will Bloodshed End?'
Vatican Labels Mexico 'Most Dangerous Country in Latin America for Clergy'
Priest Murdered in Mexico Yet Again; Archbishop Asks 'When Will Bloodshed End?'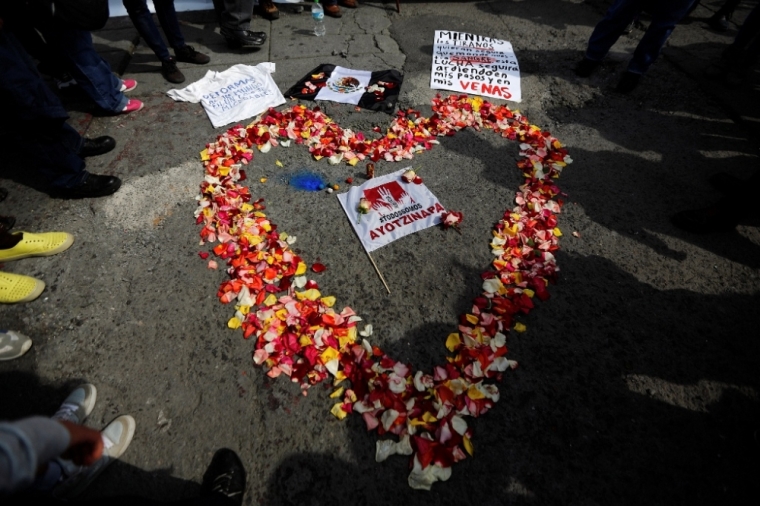 A Roman Catholic priest has been murdered in Mexico yet again, which the Vatican has said is the most dangerous country in Latin America for clergymen. Father Francisco Javier Gutiérrez Díaz was found by authorities with a bullet wound in his head and abandoned on a dirt road.
The office of the Archbishop of Morelia released a statement reading: "United in prayer, we are indignant at the death of Father Francisco Javier Gutiérrez Díaz, of Capuchinas in Salvatierra Guanajuato. When will this end? Enough with so much blood spilled!"
Authorities said that the priest, who served as a pastor of Our Lady of the Rosary in Salvatierra, Guanajuato, was murdered on Monday. They found that his wallet, money, and phone were stolen, leading them to conclude that robbery was the main motive behind the attack.
The LA Times noted that Díaz, 60, is the 10th priest to be killed in Mexico in the past two years, with three priests being murdered in the nearby state of Guerrero in 2014 alone.
The Archbishop of Morelia, Cardinal Alberto Suárez Inda, confirmed the news of the murder, and noted that he ordained Díaz as a priest on Jan. 8, 1986.
"With deep sorrow I announce the death of Father Francisco Javier Gutiérrez Díaz, of the Congregation of the Workers of the Kingdom of Christ. After leaving his parish on Monday, April 6, he was killed and his body was found outside Salvatierra," Inda told Fides News Agency.
"We ask the Lord to forgive those who caused this serious crime," he said.
Father Prisciliano Hernández, identified as a friend of Díaz by El Observador, added: "I can't find the words to express my pain at the death of my friend and my brother, who in his life cut down evil and hate. It's a cruel injury that wounds the soul of his family, his friends and a community that prized and loved the priest [....] He's one more victim of the violence that lives in our country. We pray that his soul rests in peace."
Pope Francis has condemned the growing number of murders committed against priests in Mexico, including the killing of the Rev. Gregorio Lopez Gorostieta, whose body was discovered on Christmas Day in 2014. Gorostieta, who was kidnapped by armed men from a seminary in Ciudad Altamirano a week earlier, was found strangled to death.
The pope said that the priest was the victim of "unjustifiable violence."
The Vatican released statistics last year that revealed Mexico is the most dangerous country in Latin America for priests, recording at least 47 attacks against members of clergy committed in the past 24 years.